Hello everyone, its @livinguktaiwan here and this week we're going to talk about taxis in Asia Pacific. Unless you've been living under a rock, you'll know that Uber and other similar services have upset the taxi industry quite a lot in recent years. Do you know what impact it's had in each of our country? What colours are the taxis in each country and what does the different colours mean? How much does the taxis cost, and what about surcharges and tips? We're also going to give you some insider tips about taking a taxi, so you will know if you ever visit our country. Ok, let's go a find a taxi.....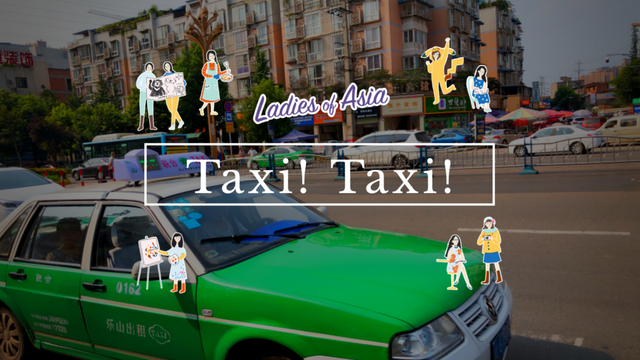 Singapore
is a small country and yet they have 7 taxi companies, differentiated by the taxi colour! What
@jrvacation
have on picture here are the common taxis on road today. Green top light refers to empty taxi available for hailing while red top light refers to occupied taxi. All taxi cab fares are mandatory by taxi meter and based on a flag down charge and distance travelled. The flag down charge varies from SGD3 to SGD3.90. There are also surcharges involved if you make advanced booking, or travel into city within ERP zones where you have to pay for ERP charges. There are also midnight charges, city area charges, location surcharges and peak hours charges. As such, taking taxi can be quite costly during certain timings with all these surcharges. However, the taxi industry scene changed ever since GRAB and UBER entered into Singapore in 2013. Just 3 months ago, GRAB bought over UBER and now dominates the market. Regardless of the competitions, riders still benefit from the price wars and increased options in transportation modes within the country.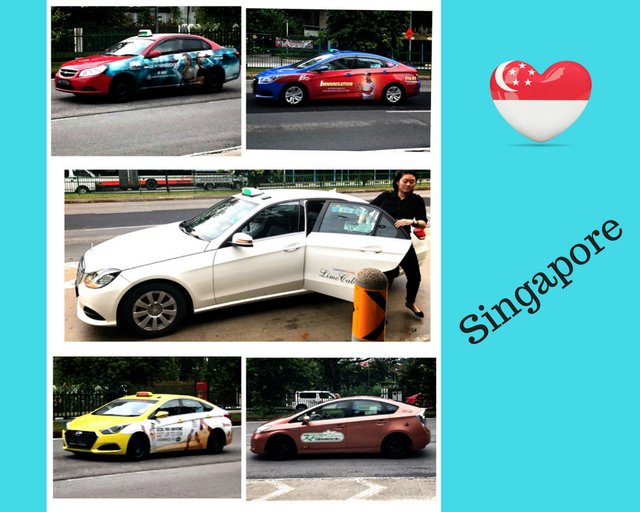 @Elizacheng says they have many different kinds of taxis in Malaysia. Even she herself is confused. She doesn't really take the taxi unless she and her family have to travel to the airport for holiday. So the all green color and red+white or red+blue color are normal budget taxi with Flag fall (Inclusive of 1st km or first 3 minutes) at RM3 (0.74 USD). The brown color (TEKS1M) is RM4 (0.99 USD). The blue color executive taxi is RM6 (1.48 USD). Gosh! That is so confusing! If she's confused, what chance does tourists have!! Uber in Malaysia was taken over by Grab around March or April this year. So they don't have Uber anymore here.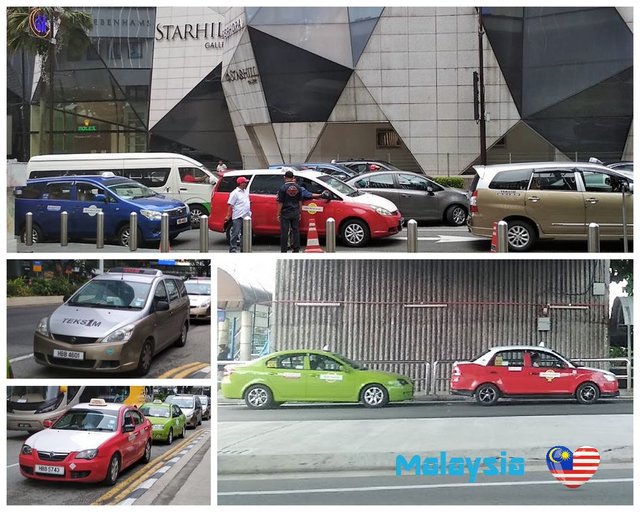 Oh no! @kawaiipower's picture looks like the guy is getting run over by the taxi! Well they have taxis in Japan like every other country but one thing that is different from others is that you do not need to tip them. The driver will tell you how much and you only pay that amount. They won't charge you extra for tip, they don't even accept it. Hey! I like the sound of that!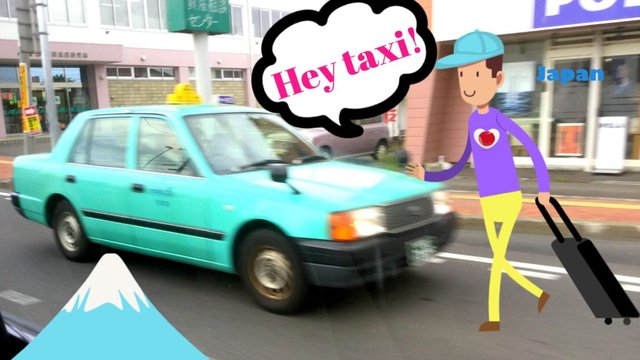 Next to @nanosesame in Hong Kong. There three types of taxis in Hong Kong. The red one shown in the photo is the most common, running through the whole Hong Kong island. Then there are blue and green. Green one is only in the New Territories and blue one can only be seen on Lantau Island where Hong Kong International Airport is. The first kilometer of the red urban taxi is HKD$24 (a Big Mac is $22.5). Then every 200m count $1.7. Uber is available in Hong Kong, some people like using it though she hasn't tried it (nor taxi in fact). Apparently there are still some legel problems waiting to be resolved.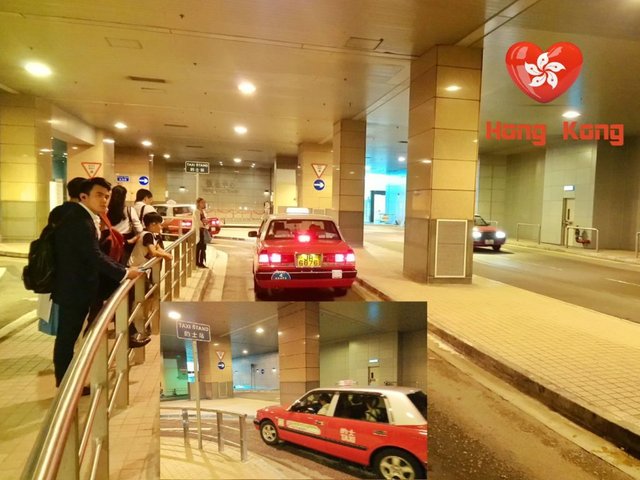 The local taxis in Taiwan are yellow but they come in different models. Some carries 4 passengers and others 6 if they are a 7 seater. However most of these 7 seaters only have the middle row of seats available for passengers and if you really have 6 passengers you need to ask the driver to clear out all his stuff in the back and set up the back row of seat. Also, some taxis have cartoon characters on them like this one. I, @livinguktaiwan, have even seen one with Hello Kitty but I forgot to take a photo that time. The meter starts at NTD85, about USD2.8 for 1.5km. Uber is allowed in Taiwan, but I haven't tried it yet as I don't take taxis often.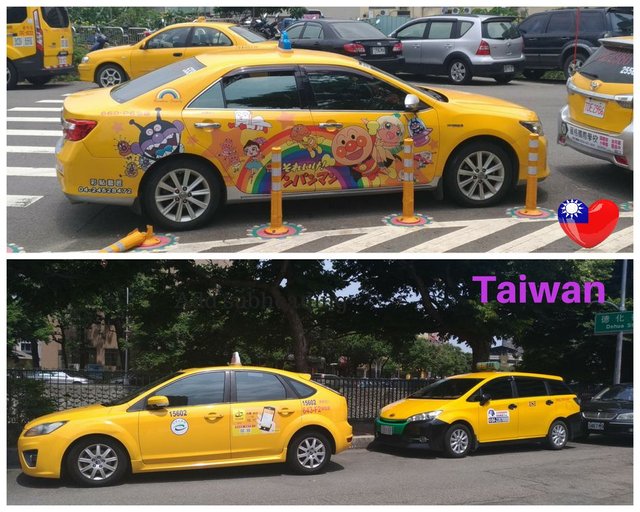 @travelgirl from Australia apologies for the picture she has for a taxi as she hasn't been out much this week. This was taken on a rainy day where taxis are usually on high demand in the city. Depending on the time of the day, flag fall is normally $3.60 and each km after is $2.20. You can request baby seats for taxi when you place your booking which is a popular option if you have kids. They have uber is Australia and is also her preferred way over taxis. The only downside is the law does not allow uber drivers take kids as passengers even if they can offer a car seat.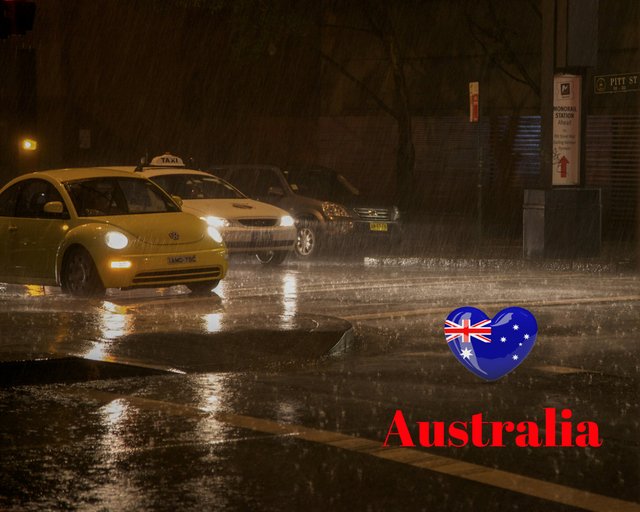 At present, there are 2 kinds of taxis in @mrspointm's hometown at Leshan in China. The former one is offered by an app named DiDi Taxi, where private car drivers can register and offer them a pick-up service, this is more convenient and faster. But when you are caught in traffic jams, the fare will always be increased as the time goes. The latter is the green taxi which can carry only 4 seaters. Its base fare starts at RM 7 (USD 1.04).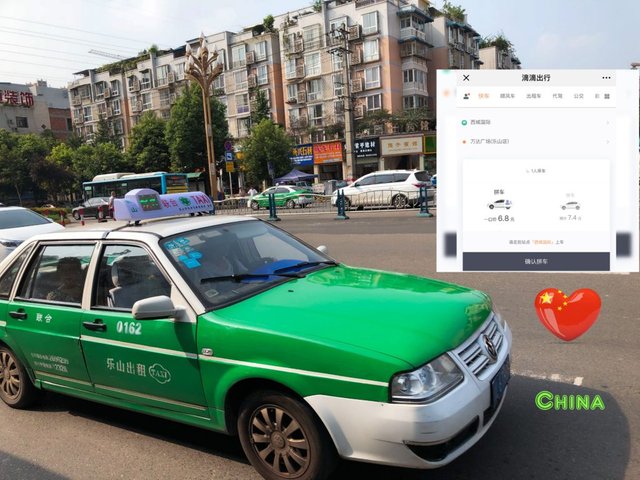 And finally @wanderlass advises the common regular taxis in the Philippines are white (there are color variations) but airport taxis are yellow and the fare for these ones are at least double. For the regular taxi, base fare starts at PHP40 (75 cents USD) and the next kilometer is around PHP15 (30 cents USD). However, she don't always use a cab so these rates may have changed a bit. She was able to take a ride recently using the Grab Taxi app. This is a safe way to book a taxi in Metro Manila because your ride is tracked and you have the details of the cab driver. There's just an additional booking/ app fee of PHP 70 (USD 1.31). A little, if you're a traveler in Manila, never ever agree on a fixed rate. Ditch that taxi (already scammy if they ask for a fixed rate) and get the next one who will use the meter. She personally prefers Grab (and Uber when they still had them). In areas outside Metro Manila, she's more confident to take a cab. There are a lot of good cab drivers in Metro Manila but there are several taxi operators which would mean that there are some bad guys too (or maybe just desperate due to poverty) that use unfair rates.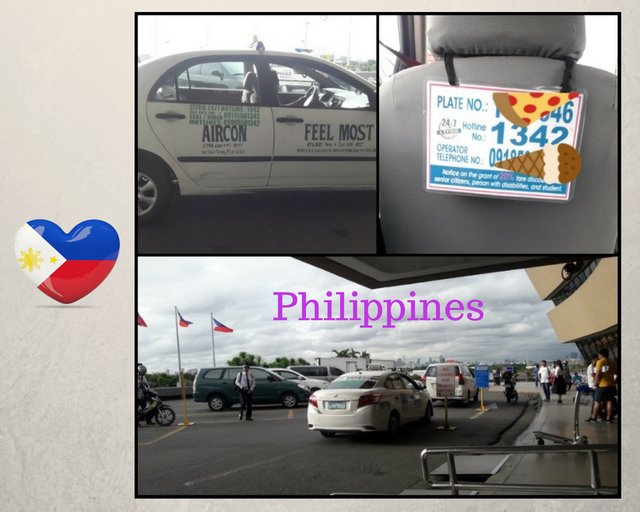 Wow! Bet you didn't know there can be so much variation in the taxi industries around Asia Pacific! Next time you're visiting any of our countries, make sure you follow our tips and have a safe ride. Till next week ..... take care!


Our banners, logo, thumbnail and avatars were wonderfully created by @nanosesame
All flags on the photos are from www.freeflagicons.com
---
Posted from my blog with SteemPress : http://ladiesofasia.vornix.blog/2018/07/19/taxi-taxi/
---