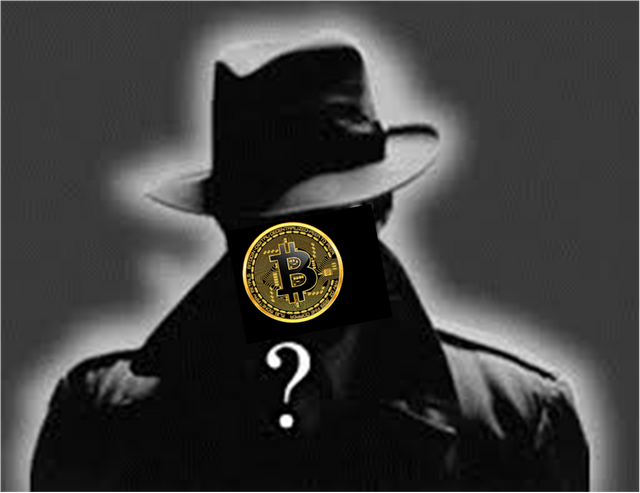 Image edited from the following sources
Source 1
Source 2
January 3, 2009 is marked as the beginning of something that in economic and financial terms has come to make great changes, a creation that has allowed the emergence of innumerable projects, in which there are more and more possibilities of application in the different areas of life; Governments trying to put legal framework to their use and even in other cases prohibitions, regulations, among many other things.
It has allowed many to become rich but others lose money, projects like this platform, steemit, have arisen sustaining themselves with altcoin like Steem and SBD, in short, there are many novelties that emerged from that date, in which a name step to the story, * Satoshi Nakamoto *.
I could say many things about the chain of blocks, bitcoin and the innumerable projects that are based on this technology, but it is around the name of its creator and some mysteries of this character that I want to develop this post.
Thanks for visiting my blog.

Welcome to my new publication.

Satoshi Nakamoto, historical name already, whose face is unknown.
It is thought that it was not a single person who was in charge of creating the chain of blockes and bitcoin, but a group of Hackers, who faced the global economic crisis of 2007 as well as fixing a position against centralization and the participation of intermediaries in the management of our money (banks), they looked for an exit and the response to this world situation was that.
The existence of this cryptocurrency was so strong as a form of payment that more than 2000 different types have emerged from it, and that a lot of technology has been created to allow the development of this new financial world.
According to what I researched in 2016, Satoshi Nakamoto was nominated for the "Prize in Economic Sciences in memory of Alfred Nobel", he did not win it, but I think that if this character had appeared in that award, it would have been absurd, considering that the The Nobel Prize was created by the Bank of Sweden, the oldest of the *** central banks ***, and is still the organizer and sponsor.
There have been more than one pronouncement of people who claim this invention, but after the investigations have been refuted these people as creators.
Of the people who claim to be Satoshi is the Australian Craig Wright, who in fact presented cryptographic keys of the first operations made with the currency, according to information of 2016. (Picture on the left)
Other people have been proposed by certain investigations as possibly being Satoshi Nakamoto, example of these are Bram Cohen, Nick Szabo, Dorian Nakamoto, Hal Finney, John Nash, Vili Lehdonvirta, The National Security Agency, Wei Dai, are just some names of some that could be, but until now, the MYSTERY follows.
For now we have to continue assuming this mystery, like so many others. Enjoy and support the growth of this phenomenon, learn and teach to continue to strengthen as a way to manage our finances, our way of interacting, publishing, promoting, voting, among the infinite possibilities of using the blockchain that exist and will surely follow arising with the development of new technologies.

Like everything in life, there are those who are against and others in favor of cryptocurrencies. There are many people who see in cryptocurrencies the solution to realities with which they did not agree.
There are also those who do not understand anything at all and prefer to stay with what little they hear, without doing the least to learn about it, but something if it is very true, is a reality, regardless of who their creators (or creator).
What do you think would happen if the real identity of Satoshi Nakamoto was known?
Would the current reality of cryptocurrencies change anything?
I feel that everything would remain the same, also in the particular, if I were the creator of the BTC I would prefer to remain anonymous, and you? Had you already assumed your creation?
For now, I would like to know your impressions regarding this topic, you can leave it in the comments that I will gladly read and respond to.