Yay, because Steemit is back to normal.
Thank you to all Witnesses for hardwork and effort behind the scenes while we take a break.
But, I feel so laid back and slow like a snail in Steemit now. After taking a break from Steemit for it to recharge, my brain becomes slow and need to restart the momentum again.
Felt like a sleepy sluggish snail here...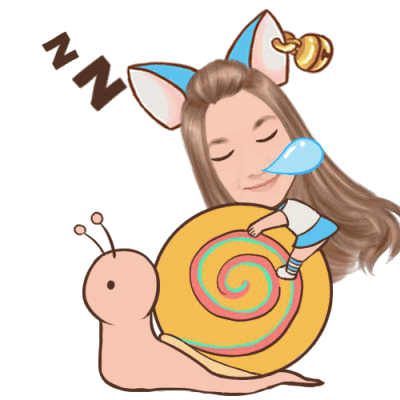 Trying to make a post earlier but this was what happened...

Via Tenor GIFs
Anyway...
Congratulations to Steemit for reaching Hardfork v0.20.5
A few changes on Steemit I have read up here and there.
Resource Credits/Mana (RC)- The new system which replaces the bandwidth, where activities such as posting, commenting, voting and any transfers or power up will use up the RC. This system ensures long term benefits not only for Steemit but for Steem blockchain as a whole. You can always search for many posts by Witnesses and some awesome posts on Hardfork20 to know more. Or you can read @timcliff's compilation on report from witnesses here.

Curation Window - The Curation timeframe is now adjusted to 15 minutes instead of 30 minutes. Also, you will not be getting 100% of curation rewards anymore when you upvote yourself immediately. Instead, the portion will go to the reward pool. You may read more about it here.

Commenting- Previously, we can only make a comment every 20 seconds, but now we can comment every 3 seconds.

Unlimited Editing - If you have noticed, previously we could not edit out posts which had exceeded the payout. But now, even if our posts are after 7-day old, we still can edit them. Yay!

Getting back of Your Delegated SP- What took 7 days before Hardfork 20, now it takes only 5 days to get back your delegate SP after you stop the delegation.
Please give time for Hardfork to stabilise, guys. A solid house takes longer time for the foundation building.
---
On the side note,...
Nothing pretty much changed in my life during my 6-day off from Steemit
Except, I did not need to squeeze out any brain juice to come out with a post. I still surf Steemit to get any new updates. Meanwhile, I had alot of close-up bonding time with family.
When mobile phone did not stand in the way, you noticed every little actions and you engaged 100% in what your spouse and children were talking. Previously, sometimes, my heart and attention was 50% on Steemit while attending to them (felt bad).
With some break from Steemit, I had a chance to take things slower at home too. I could enjoy cooking at slower pace, I could explore Weku, read books, did alot of fun activities with children, played alot of hide-and-seek at home with making silly faces and sounds, went out with spouse and actually looked at him eating instead of my phone, more video calls with parents, attended wedding at church, coloured my fingernails, took alot of selfies at home, blah blah blah...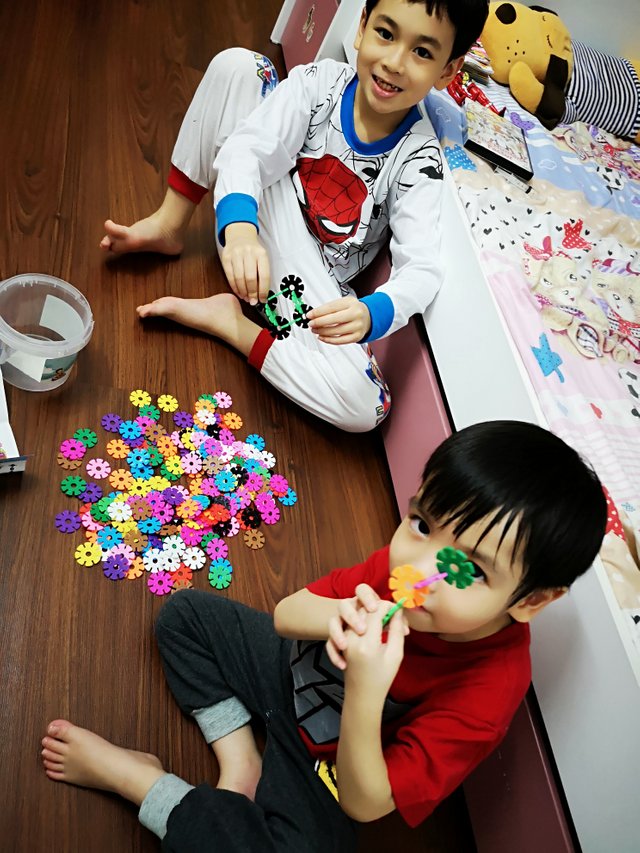 Playing snowflakes blocks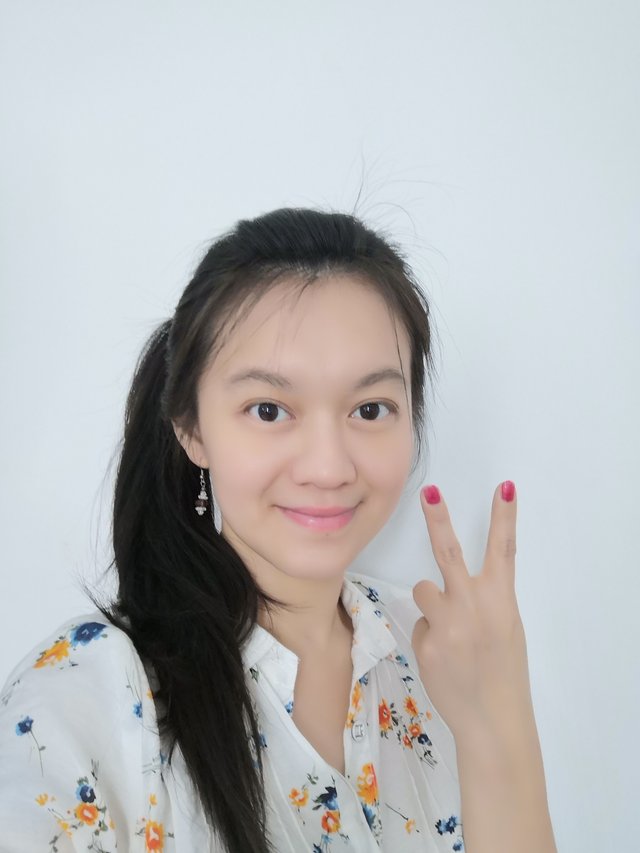 Selfie with my new nail polish, lol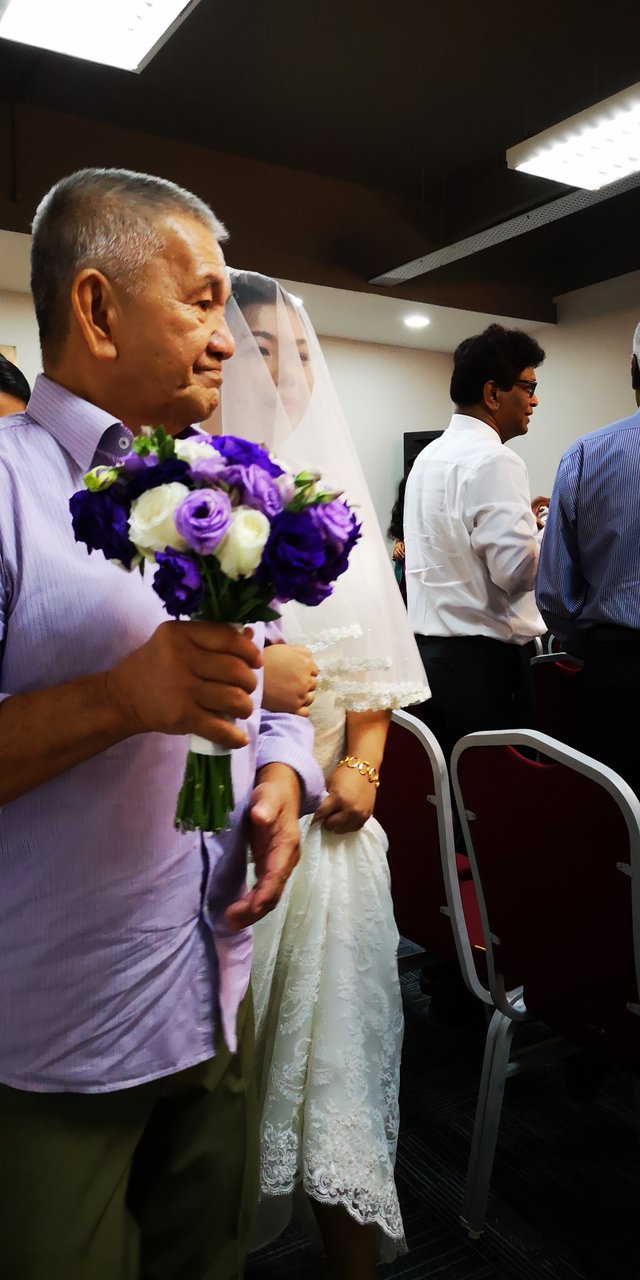 Enjoyed beautiful wedding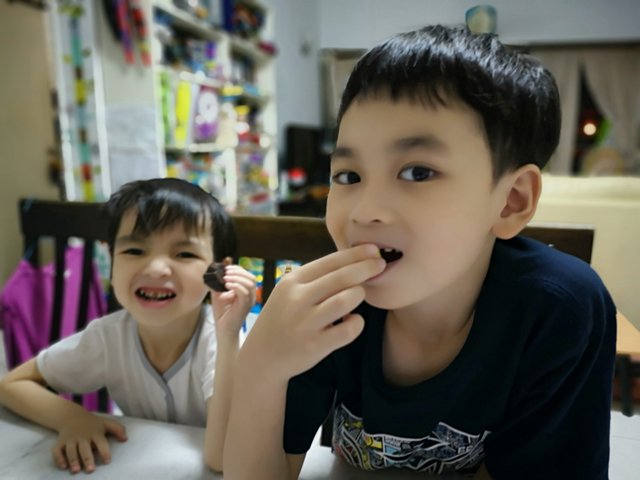 Chocolate mooncake time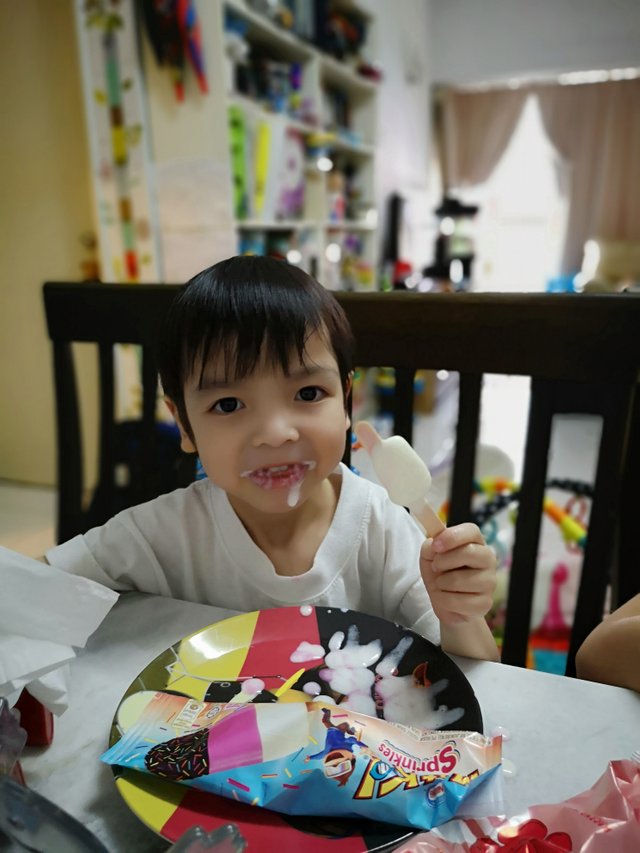 Ice-cream time
Now that Steemit is back, I am officially back too, but maybe at a much slower pace than before, we shall see. Although it does take alot of perseverance and commitment here on Steemit (coupled with its communities at Discord app), I am not giving up. I can smell new hope and fresh air after the Hardfork.
The only thing is, I need to learn to balance between Steemit and family time. Children really behaves better when you give them whole-hearted attention. Perhaps, I will hop on more on dlike.io or musing.io or Steepshot, because these DApps are so easy and user-friendly, less time consuming yet you get rewarded.
Join me at https://dlike.io where you share what you like and get rewarded.
Get set, ready, go!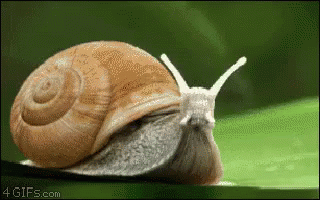 From from Tenor GIFs
Hard Fork 20 is rocking the house. Keep Steeming and don't forget to have fun.




Join us @steemitbloggers Animation By @zord189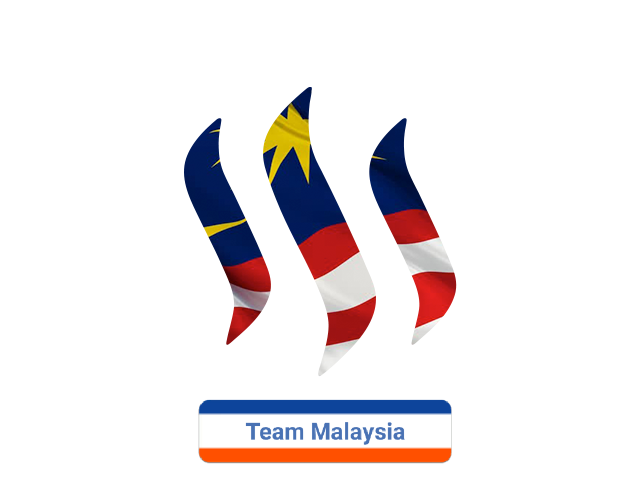 ---
Posted from my blog with SteemPress : http://iamjadeline.vornix.blog/2018/10/02/my-first-post-after-hardfork-20-speed-up-snail-jade/
---