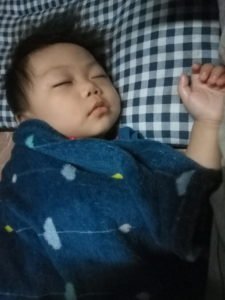 The 1st January 2019 was my little princess 1st new year day. This month she will be 10 months old on the 5th January 2019. She woke up at 6.30am that morning.
She started crawling around , trying to stand up repetitively though she kept on falling on her buttock and the only thing to stop her from moving around is the 'cocomelon' video channel from YouTube.
Until now, she already learned to say 'dada', 'Ahh...', 'dededede', perfect crawling and picking up almost anything though I think it is actually heavy for her.
She start learning to stand, clap, eat using her hand and a lot more. My best wishes for you this year because we did named you Amennera Elisheba for a reason.
'We believe that you will bring light because God is our oath'
Posted from my blog with
https://wordpress.org/plugins/steempress
http://heartbeat1515.vornix.blog/2019/01/02/my-baby-first-new-year-2019/