Slabs of Tourmaline for avionic sensors
Tourmaline crystals are the world best material (piezoelectric capability) existing for avionics sensors, they keep better their properties to higher temperature than any other natural or man-made material.
The reason it's not widely used?
The difficulty of sourcing due to it's natural origin , it come from thousands of small producing mines word wide and they have to be sorted carefully by it's chemical composition.
We have an experience of 20 years supplying (binding contract of exclusive supplying to a global sensor manufacturer), mining this rare material in our claims in Brazil , together with an unique and exceptional stock, turn us able to guarantee you the best piezoelectric tourmaline, allowing you to develop the world best sensors.
Contact us now for inquiries.
Eric
www.nydegger.biz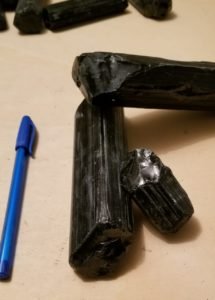 ---
Posted from my blog with SteemPress : http://nydegger.biz/slabs-of-tourmaline-for-avionic-sensors/
---