Do you want your students to maximize their intellectual, emotional and social potential? To do this, you must understand how your imagination works and how to develop your creative abilities.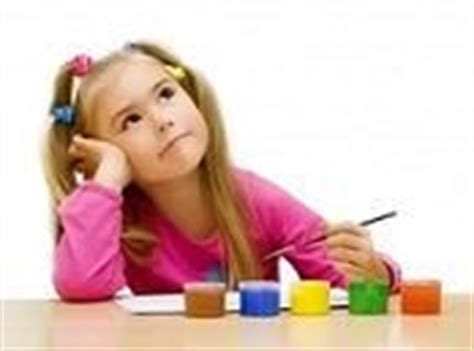 Source
The importance of imagination for children.
- The first step to the development of creative abilities and intellectual potential is the development of the imagination:
Imagination contributes to the formation of the cognitive and emotional spheres of the child. It helps you generate creative ideas and find solutions to problems. When educating a younger child, you should focus more on developing your creative skills and critical thinking skills;
The child's learning and development are interrelated. Children combine their imagination, creativity and knowledge during games and other similar activities related to the process of emotional and mental improvement.


Source
Remember how children play when they cook with sand, leaves, grass, etc. Then they perceive the world and try to understand the surrounding reality. But parents often avoid such manifestations of creativity in the child, worrying that he can not distinguish reality from fiction. The biggest harm you can do to a child is to kill their creative abilities, not allow them to develop.
Understand that the imagination allows the child to form unique ideas, develops socially and emotionally and increases self-confidence. These skills remain with him throughout his life.

How to develop a child's imagination
A child whose imagination develops initially is much happier and more attentive than his peers, and he also copes better with difficult situations. Consider several ways to develop the child's imagination.
1. Stories
Children have an innate love of several stories. Stories push them to share their thoughts and feelings themselves.
Because stories are based on imagination, children not only listen and tell stories, but they also live them.
Each episode happens in their imagination. This is how children develop creativity.
Read books to your students and tell stories. Share episodes of your favorite works. Watch movies with them and help them learn stories from various sources. Do not limit yourself to fiction stories. Tell him about historical events, about outstanding people and inventions. This will enrich the child's mind.

Helpful tips
discuss scenes from books and movies, invent alternate endings with them;
Invents stories with students;
together with them, imagine yourself as heroes of a movie or a book and create your own story;
If your students are still very young, read picture books. Pay special attention to the visualization of images;
Use stories to help your students learn new words, place names and historical events.
2. art
The importance of practicing a child in different types of art is often underestimated: parents prefer to teach children the basic concepts of various sciences than to develop their creative skills. However, we know as teachers that recognition of the child's creativity contributes to their self-expression, develops creative thinking and improves self-esteem.
Helpful tips
Give your students the necessary tools to draw and sculpt;
take it to exhibitions, museums, etc .;
Do not criticize the child's work and do not label it. Just look
Do not try to rationalize. If a child believes that the sun does not have to be yellow, it is his right;
Let the child use for creativity everything that is available to him. A cardboard box or an old vase can act as canvases;
3. Imagination games
Do equeños like to play doctor, entrepreneur or singer? It does not matter if you like to run through puddles, cook imaginary dishes with leaves and dirt, or draw a black sky, all this means that this is how you see the world.
Through games of imagination, children learn what they like and what they do not;
Children experience and try to realize what they see around;
Through role-playing games, children learn about the real world and adapt to it.
When a child plays imaginative games, follow the game. There is nothing terrible in what he says: "Today I trained a lion" or "Try the cake he made".
4. Study of nature.
Children often wonder why birds can fly, but they do not. They show their design skills and build sandcastles.
Helpful tips
Walk with the children to the park and botanical gardens;
use nature walks to teach them;
read children's books about nature and our planet;
While walking, allow the child to pick up leaves, pineapples, etc.
The only thing that can limit the imagination of your child is your own imagination. Feel like a child and try to look at the world through your eyes. Do things with your child that will help them develop their imagination.
---
Posted from my blog with SteemPress : http://deisip67.vornix.blog/2019/03/25/teacher-room-simple-ways-to-develop-the-imagination-of-students/
---