| | | |
| --- | --- | --- |
| Current city(所在城市) | 吉隆坡 | Kuala Lumpur |
| Weather (天气) | 阴 28度 | Cloudy 28'C |
| Exercise (运动展示) | 龟速慢步 | 5km walk |
| Focus(注重部分) | 腿部 | Feet |
Prolog 前言
I did a fast pace run last month, and ended up having lots of pain on the knee for few days straight. And recently, I'm even having trouble with my hip. Seriously, I don't know why now there's even clicking sound from my hip when I attempt to run. I guess my short lived running life should be end here. However, I have already developed the love of going out on my foot, I guess I'm just going to stick to many walking from now on.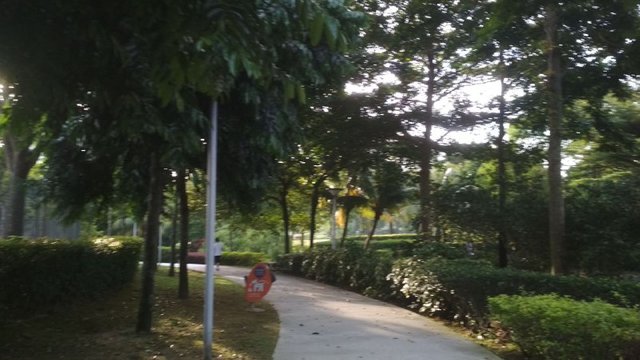 上个月做了一次全速跑,然后就膝盖疼了还几天,走路都得拐着走。最近,还发觉连大腿链接盆骨的位置也开始有声音。走路还好,只要跑就会听到骨头之间的摩擦咯咯响。看来,我短暂的跑步生涯应该活不下去了。不过,我发觉我已经培养了外出步行的习惯,我觉得就算不跑步也可以继续用散步来代替吧。

Workout 运动
5km supposed to be RUN at comfortable place. However, wouldn't wanna risk breaking anythig during festive season. As usual, a pile of sweat after 15 minutes of walk.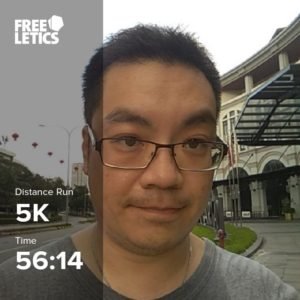 本来应该用跑步速度的,不过由于脚真的不怎么行,也不想在佳节期间出状况,还是可免则免没有跑,只是用步行速度去完成。跟平常一样,用稍微比平时走路快一点的速度,15分钟就汗流满面了。
---
I would like to thank all my friends and family who has been supporting me. Feel free to leave me feedback by clicking below yellow banner.
> 谢谢大家一直以来的支持和对我疼爱有加。如果方便,请你点击下图到我的个人资料网页为我留言请我吃星星哈。

CREATE YOUR OWN @REVIEWME PROFILE TO START EARNING CREDIBILITY STARSFROM THE COMMUNITY! CREATING YOUR PROFILE IS EASY! JUST FOLLOW THE STEPS HERE ☜(ˆ▿ˆc)
---
Posted from my blog with SteemPress : http://davidke20.vornix.blog/2019/02/03/cn-sport-workout-diary-episode115-%e8%bf%90%e5%8a%a8%e7%b3%bb%e5%88%97%e7%ac%ac%e4%b8%80%e7%99%be%e4%b8%80%e5%8d%81%e4%ba%94%e6%9c%9f-2/
---