Martin Eden - Jack London
Although I am frustrated at the beginning with a loving dragon like Oblomov and the taste of classical exaggerated intensity of love, after three hundreds, this situation has moved to accompany the flow, a section of life.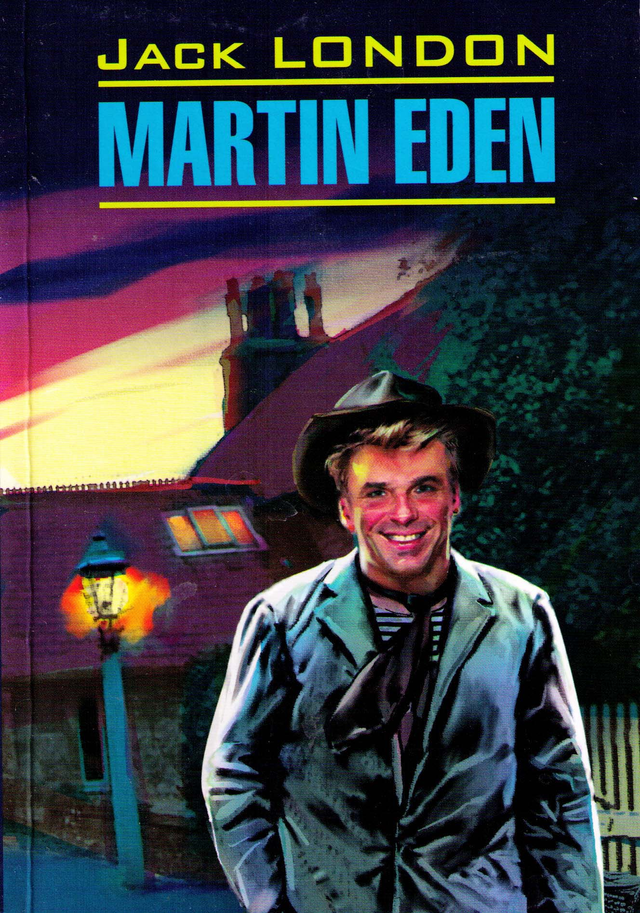 At the same time the character's maturity and noticing some things, the book has really become one of Jack London's best characters. It is inevitable that I read the book in Martin Eden, which is regarded as an autobiographical novel. It is good to grow with the character, to mature and observe the change of viewpoint to the events. This kind of look on Jack London's life's points is really an interesting experience. It is a good experience to continue with the supports that you find especially in the face of the challenges of your life and the solutions you offer yourself. The hardships of those who lived in America in those days can not be compared with ours, of course, but it seems that there is a world somewhat similar when it comes to the day. Of course there is a big difference. It is much different now that the love of those times or the name of the modern time deceived people and the love. We think that we live beautifully with materialism and formalism added to our superficiality in our small world that we thought we were alive. Especially in the end, the desire to escape from the tremendous chaos of existence and the consequences that we can call the shooter are among the books to be read. Good reading.
Book title: Martin Eden Original name: Martin Eden Author: Jack London Translation: Levent Cinemre Publishing House: İş Bank Culture Publications / Modern Classics Series Pages: 530 Edition: 2016 Type: Roman Martin Eden - Jack London --- Back cover; Jack London's semi-autobiographical novel, Martin Eden, was widely accepted in American literature with its predominantly social and ideological content at the beginning of the 20th century. London points to the vital importance of status and wealth in American society, as we put our minds and values ​​in between the different classes. One of the main themes of the novel is the American Dream, which can be summarized as the openness of success and prosperity for everyone regardless of social class difference. Or the tremendous disappointment that this ideal created ... London has written in the Künstlerroman tradition, in which a novel artist transitions from apprenticeship to maturity. Martin's untrained young worker for the sake of love tells of a successful and refined struggle for transformation. When he reaches his goal, he has already lost his motivation and enthusiasm and is now dragging towards a tragic end.