Portrait photography is linked to the very birth of the camera, many wealthy families in Europe hired the photographers of the time to make personal or family portraits, even before the existence of the camera, there were other devices such as daguerreotype which did a job similar to the camera.
This means that in a great part of the trajectory the portrait served for the benefit of the bourgeois class, this due in part to the high cost of photography, which brought as the consequence that sectors of scarce resource could not accede to this type of technology in the great part of the XX century.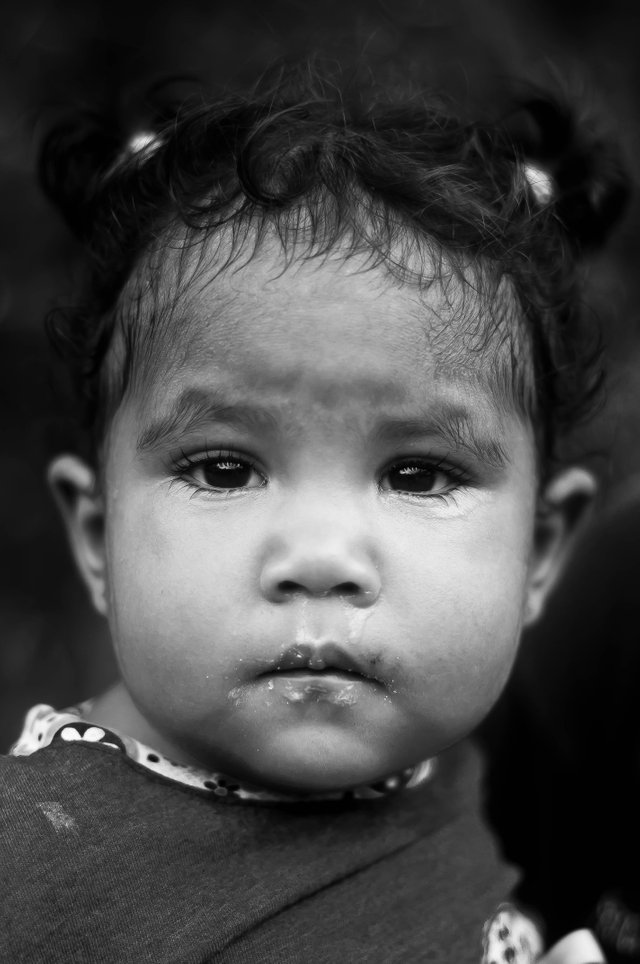 Nowadays the access to photography has changed a little, the different brands offer economic models and to that, you add the option of taking photographs in mobile terminals. So now we find democratization of photography, although a large part of the wealthy class continues hiring private services to be portrayed.
With the emergence of documentary photography was given a new concept to portrait photography, which is a serious criticism of the value system, documentary photography has served to portray the world's poor, or valuable people who are engaged in different craftsmanship.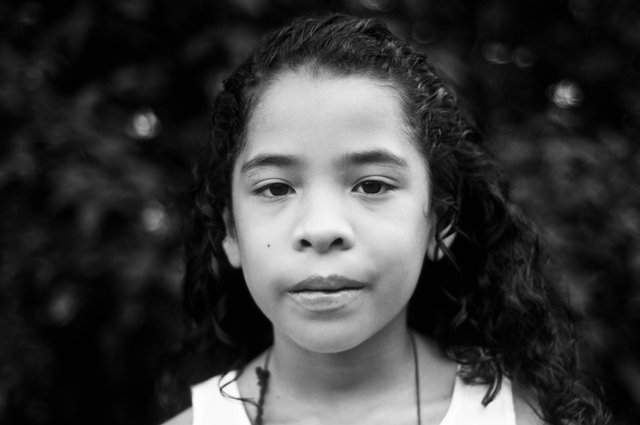 In my case, I chose 3 photographs of portraits of children with scarce resources who do not even have the possibility of having a mobile device. I also worry about breaking a little with the tradition of that bourgeois portrait photography where there are poses and makeup, here we can see children with their natural expressions without any kind of elaboration of a plane.
Black is a traditional color in this type of photography due to the drama generated in the image, depersonalization of color is achieved to have a clearer view on the subject photographed, in this case, capture the essence of each girl with her best face.
Currently I am inspired by experiences of community photography, and I have begun my experiment in the neighborhood where I live, I intend to systematize a community photography workshop in order to bring the inhabitants of the community to the art of photography, another idea is to generate a photographic series where they are the main producers. In this way they would be closer to the experience of capturing images, they could even portray their family nuclei so that they could create a historical archive of themselves.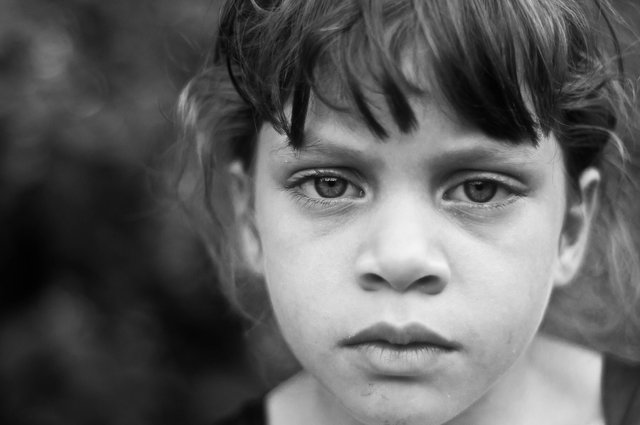 The only problem I can face is the "Selfie" photography that has gained momentum in recent years thanks to applications such as Instagram which in my opinion has done almost irreparable damage to people who have erroneous notions of what photography is and the uses that can be given to it.
| | |
| --- | --- |
| Category | Portrait |
| Settings | diverse |
| Camera | Nikon d5000 |
| Lens | nikoon 50mm 1.8 Series E |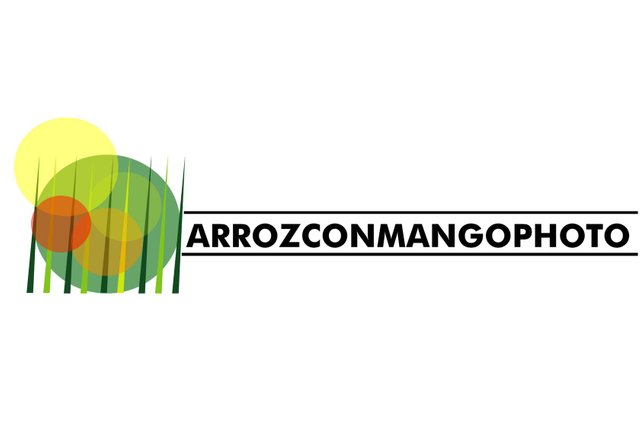 ---
Posted from my blog with SteemPress : http://arrozymangophoto.vornix.blog/2019/03/19/portrait-photography-opulence-or-simplicity/
---