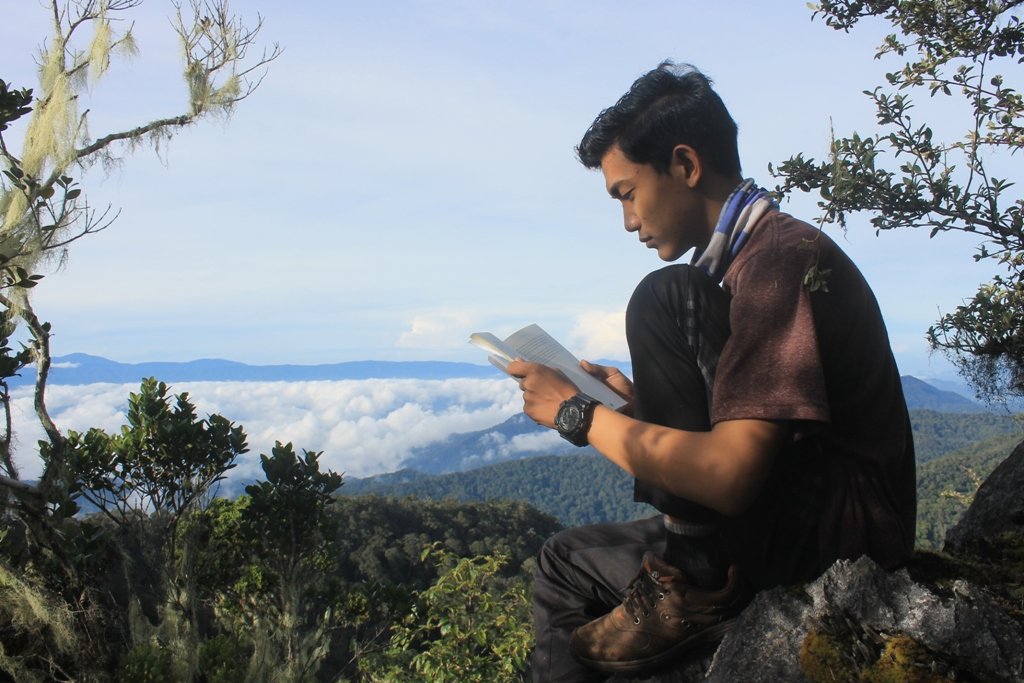 by :
@adilvakhri
---
---
Pada era modern ini, mendaki gunung sangatlah banyak digemari oleh para remaja. Hobi mendaki gunung telah menjadi hal yang biasa. Namun hal yang sangat disayangkan mereka yang mendaki gunung tanpa perbekalan ilmu pengetahuan tentang mendaki. Selain itu mereka tidak mempunyai perlengkapan lengkap untuk mendaki gunung. Sungguh disayangkan bagi mereka yang melakukan pendakian seperti keadaan tersebut, karena akan berakibatkan fatal bagi diri sendiri mereka.
---
---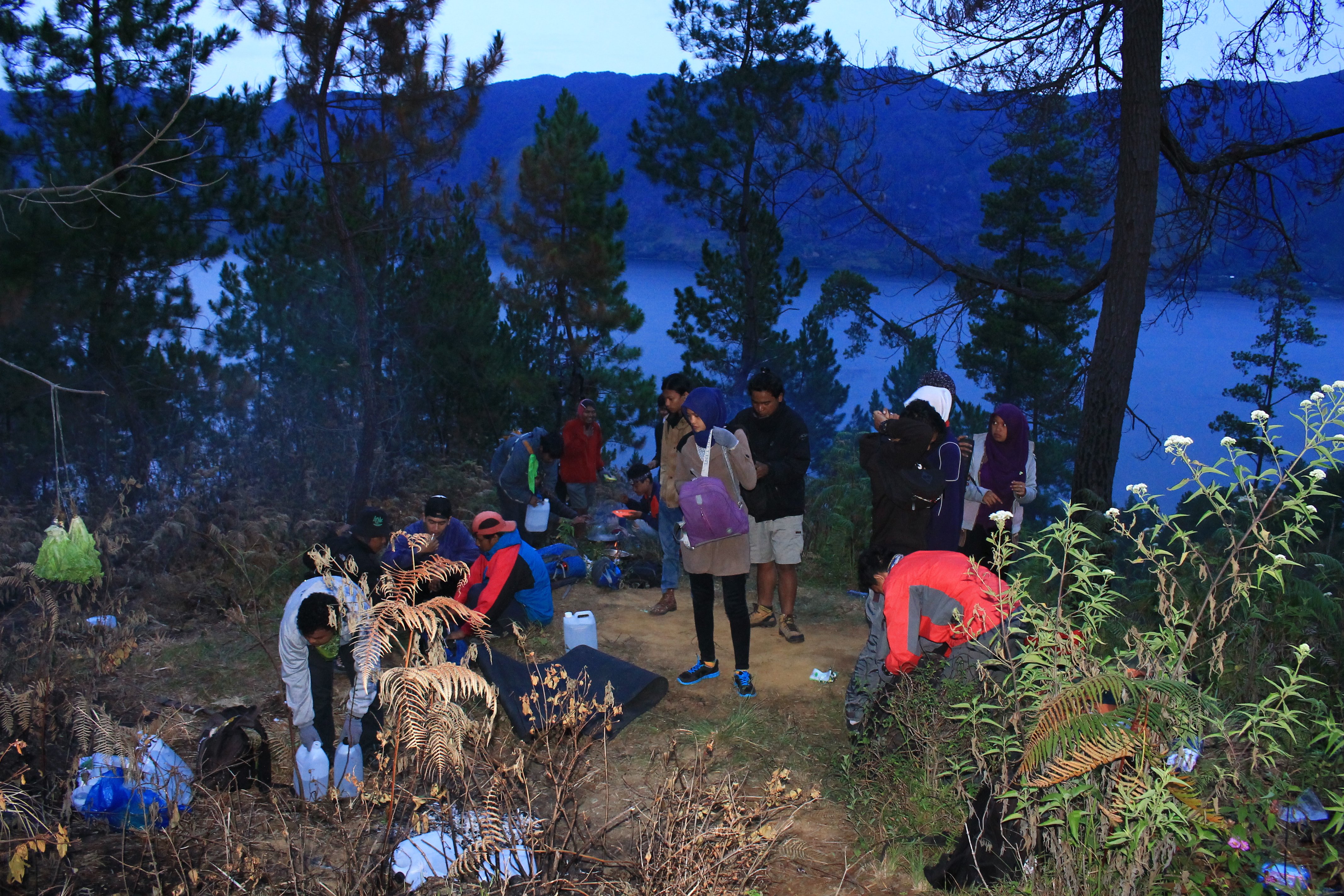 ---
---
Pada tulisan ini, saya akan menceritakan pengalaman saya saat mendaki gunung. Mungkin dengan membaca tulisan dari saya ini, pengetahuan anda akan bertambah. Sehingga anda mengetahui apa saja yang harus dipersiapkan.
1.Persiapkan Fisik Anda
Seperti yang kita ketahui bersama, melakukan pendakian bukanlah hal yang mudah. Butuh keadaan fisik yang sehat untuk melakukan kegiatan ini. Tidak hanya keadaan fisik yang sehat, akan lebih baik anda melatih fisik dengan melakukan olahraga di sore hari sebagai persiapan fisik.
2.Jangan Takabur
Memiliki keadaan fisik yang kuat, terkadang membuat seseorang menyepelekan jalur pendakian. Sebenarnya hal ini tidak patut dilakukan. Seperti pengalaman pahit teman saya, dia menyepelekan medan pendakian. Lantas apa yang terjadi? Di saat pendakian teman saya tersebut mengalami cedera. Untungnya cedera yang dia alami hanyalah cedera ringan.
3.Bawa Perlengkapan Pribadi
Salah satu tujuan mendaki gunung adalah untuk menjadikan diri seseorang pribadi yang mandiri. Sudah sepatutnya anda tidak berharap kepada orang lain terhadap kebutuhan dan perlengkapan pribadi anda selama mendaki. Perlengkapan pribadi sangatlah penting, jangan sampai karena anda tidak membawa perlengkapan pribadi sehingga membuat orang lain sibuk memikirkan kebutuhan pribadi anda. Jadilah diri yang mandiri.
4.Egois
Saat mendaki gunung bersama teman, anda akan mengetahui sifat aslinya. Dalam sebuah kelompok pendakian, setiap individu memiliki sifat yang berbeda-beda. Namun, anda jangan pernah memiliki sifat egois. Sifat egois akan merusak suasana selama pendakian. Yang sebenarnya anda menikmati liburan dengan senang, malah akan mengalami hal sebaliknya jika memiliki sifat egois.
5.Jaga Sampah
Menurut pengalaman saya, jika anda bepergian ke gunung. Bawalah plastik seminimal mungkin, agar anda mudah menjaganya. Jika terlalu banyak membawa plastik, takutnya anda tidak menjaganya sehingga plastik yang anda bawa menjadi sampah di gunung. Bawalah turun kembali setiap sampah yang anda bawa.
---
---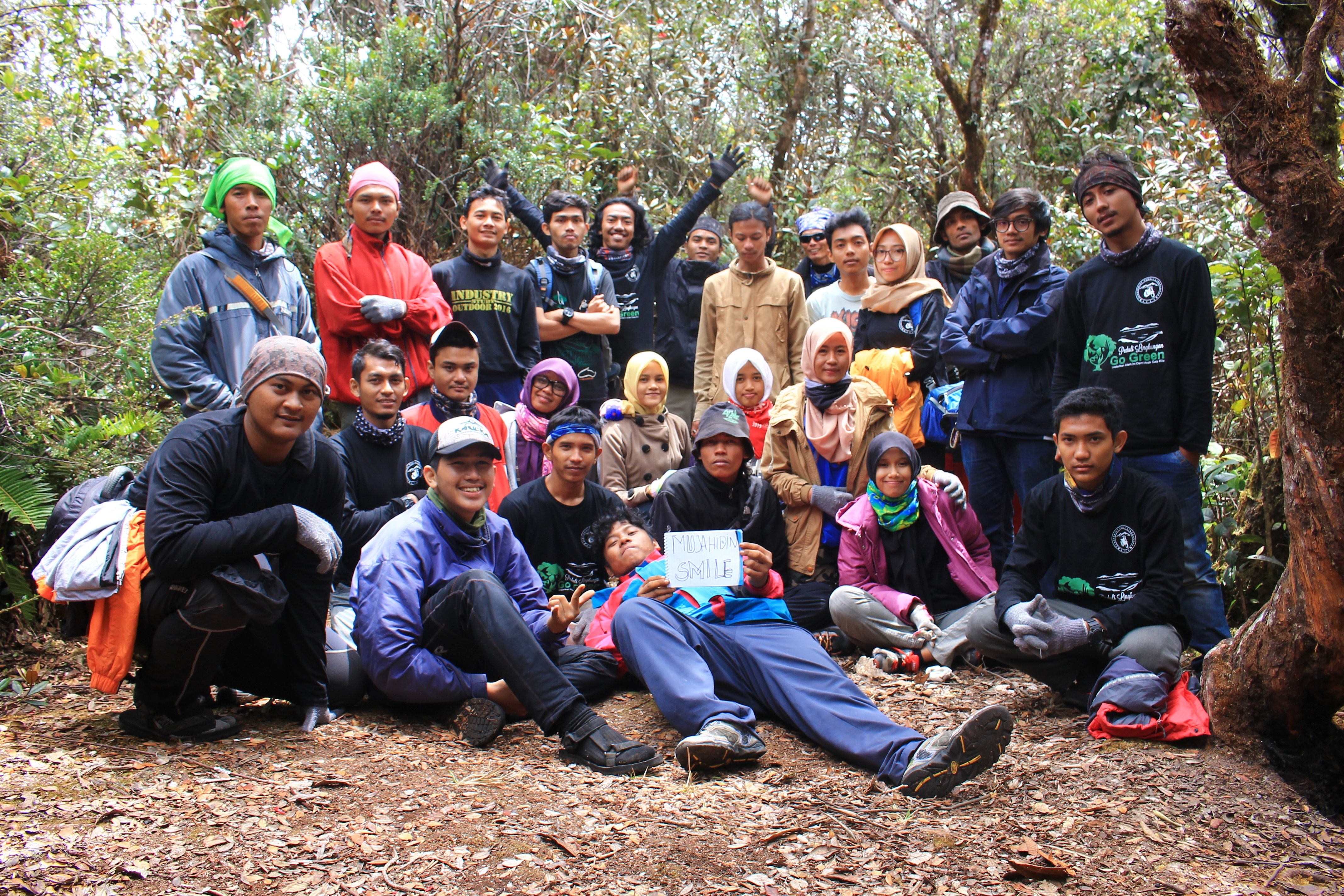 ---
---
[ENG]
In this modern era, climbing mountains is very much loved by teenagers. Hobbies to climb mountains have become commonplace. But the thing that is very unfortunate are those who climb mountains without the provision of knowledge about climbing. In addition they do not have complete equipment to climb mountains. It is unfortunate for those who climb like this, because it will result in fatal for themselves.
In this paper, I will share my experience while climbing a mountain. Maybe by reading my writing, your knowledge will increase. So you know what needs to be prepared.
1.Prepare your physique
As we all know, climbing is not an easy thing. Need a healthy physical state to do this activity. Not only is a healthy physical condition, it would be better if you exercise physically by doing exercise in the afternoon as a physical preparation.
2.Don't Arrogant
Having a strong physical condition, sometimes makes someone underestimate the hiking trail. Actually this is not worth doing. Like my friend's bitter experience, he underestimated the climbing field. So what happened? At the time of climbing my friend was injured. Fortunately, the injury he suffered was only a minor injury.
3.Bring Personal Equipment
One of the goals of mountain climbing is to make yourself an independent individual. You should not expect others to your personal needs and equipment while climbing. Personal equipment is very important, do not let because you do not bring personal equipment so that other people are busy thinking about your personal needs. Be independent.
4.Egois
When climbing a mountain with friends, you will know its true nature. In a climbing group, each individual has different characteristics. However, you must never have selfishness. Selfishness will damage the atmosphere during climbing. The truth is that you enjoy your holiday with pleasure, instead you will experience the opposite if you have selfishness.
5.Keep Waste
In my experience, if you travel to the mountains. Bring as much plastic as possible, so that you can keep it easy. If you carry too much plastic, you are afraid you will not take care of it so that the plastic you carry becomes rubbish on the mountain. Bring down any waste you bring back.

---
Posted from my blog with SteemPress : http://adilvakhri.com/2018/09/03/sebelum-mendaki-ini-sedikit-pengalaman-saya/
---