My first witness project, in the works.
So, as I posted in my last blog... I live in Cebu, Philippines for over 5 years now.
Since I have been here, Filipinos have been extremely friendly, and accommodating and this is one way in which I can give back to the local community.
I will be sponsoring a Cebu Steemit Convention (Exact date is yet to be determined).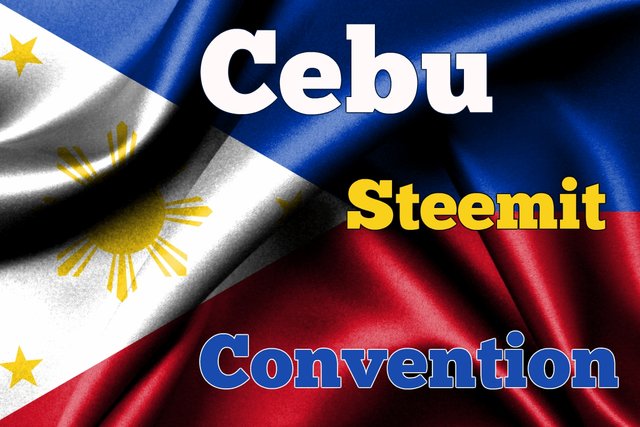 In this convention, we will be teaching local Steemians on the intricacies of the platform, while making it fun. So far, some topics I would like to cover will be;
Basic Steemit usage, and etiquette
Curation/Voting
Blogging layouts, using Markdown
Witnesses, and their roles/responsibilities
The importance of reinvesting in yourself and your friends
The future plans, and upcoming changes to Steemit
How to simply educate the community, on what Steemit is
These are just a few topics I plan on covering, and hopefully I will be able to find some Philippine based guest speakers/witnesses to help me speak at this event. (I will pay for your flight, and hotel/food expenses).
As for the not so technical, but equally as important part of any conference, we have to keep it fun. We will be holding live blogging events for SBD prizes on-site.
Some contests we may include at the conference;
Speed Drawing
Photo Editing
Dancing/Singing
Talent Contest
As I have mentioned before, this is a 100% free event for anyone in the Philippines to attend. If you want to come from outside of Cebu, I am sure the community can host you for the evening. Just give a shout-out if you are interested.
Voting for a witness is Very important and free If you would like to help me, help you;
Step 1; open this link- https://steemit.com/~witnesses
Step 2; type my name rcarter.witness and click on vote :D

And a shout-out to @purepinay for organizing this event.
Hope to see 100's of you here in Cebu!
_Rob