A Course In Lungeing Review: A art of Horse Lunging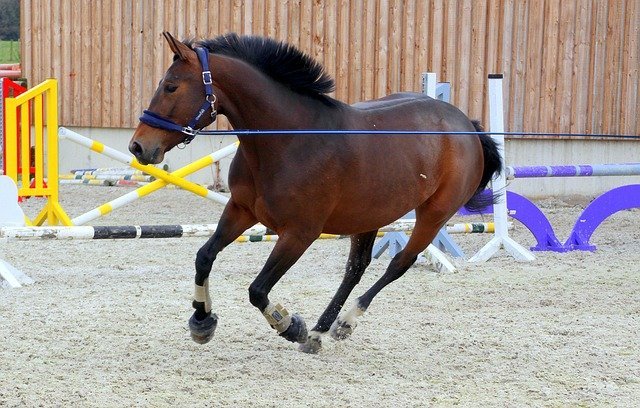 Hello friends, there are many courses about horse lungeing but it is not always easy to choose what to read and gain knowledge. For ease of search, I am going to tell something about a course in lungeing that the horse appears to be a friend and helper of a person.
This course helps you how your horse to stay healthy, and fit with the help of lungeing training.
It is developed by the best horse expert Babette Teschen and its friend and business partner Tania Konnerth, and Lisa Kittler specializing in horse lungeing who removes all your mental tension in matters of seconds if you ever struggled with your horse being crooked and stiff.
If you want that your horse to relax and stretch while building up the top line and needed muscle, and also your horse would work more forward and downward and be softer on the bit then a course in lungeing can be a notable solution to help you to keep your horse healthy, fit, and in shape. Because its objectives are providing more effective training with focusing on your interest and level of knowledge and practice.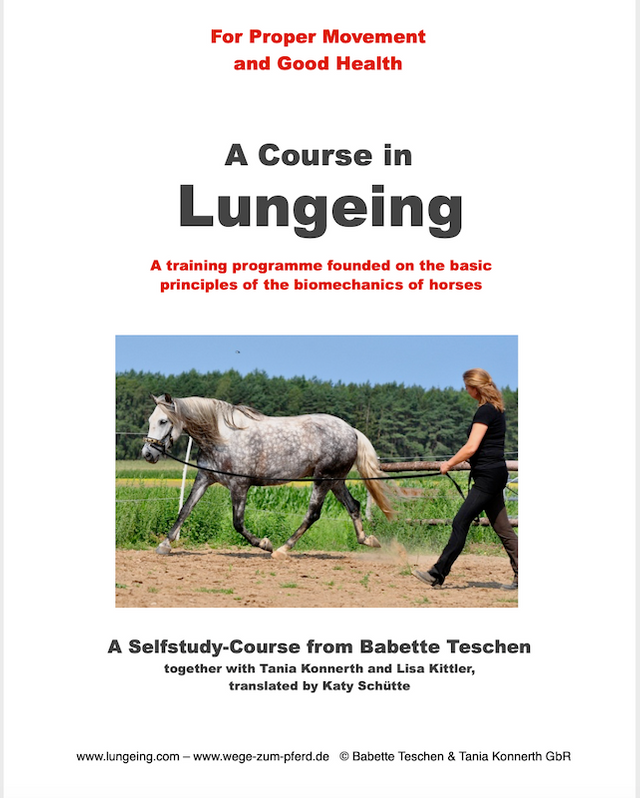 What is Lungeing?
Lungeing is a method of horse training in which your horse uses your voice and body language to run in a circular path around you on a 20-meter lengthy rope called lunge.
Lungeing is an effective exercise for both the horse and the trainer that improve the horse's ability to function much better.
If done correctly, this exercise will benefit you and your horse well.
This is a way to allow your horse to safely burn excess energy without you having to ride, and this will help with obedience training that can inspire respect and trust between your horses and you as a rider and can also be an important source of horse exercise.
This method can be used to warm up the muscles of a stiff horse before riding or to cool down the good mood of an excited horse.
You can use this to observe the horse walking. In addition, you can learn riding skills without worrying about dealing with the horse.
Lungeing is a part of the basic training of the horse in the classic training. Anyone who seriously reads the guidelines for riding and lungeing will recognize that this is not just a separate course dedicated to lungeing, but that it is an essential part of the classic training of the horse.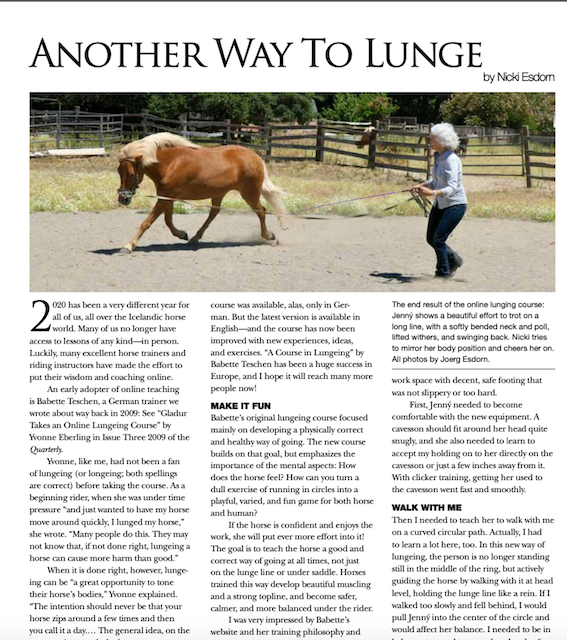 The warm-up
Lungeing begins with the warm-up phase. This should be between 10 - 15 minutes, depending on the type of horse and the time of year. In the cold season, you should plan for 15 minutes.
In the warm-up phase, of course, the horse does not yet wear auxiliary reins, but can and should move freely on the circular track. The first ten to fifteen laps are always carried out at a steady pace.
Here, the person then also has the opportunity to take a close look at the horse and to grasp his state of health and mood.
Is the horse relaxed or tense? Is it calm or nervous? Accordingly, he can now adjust his training plan or leave it.
After the round of steps, the hand is changed and the same thing is repeated on the other hand. Even now, the lunge guide should take another look at his horse, as some muscle tension and problems of the musculoskeletal system are only one-sided.
However, if the horse makes a healthy and satisfying impression, the cardiovascular activation can now begin - after about five minutes - while warming up.
During the work phase, the lungeing guide should choose one or the other focus topic for this training unit - which should last between 10 and 15 minutes.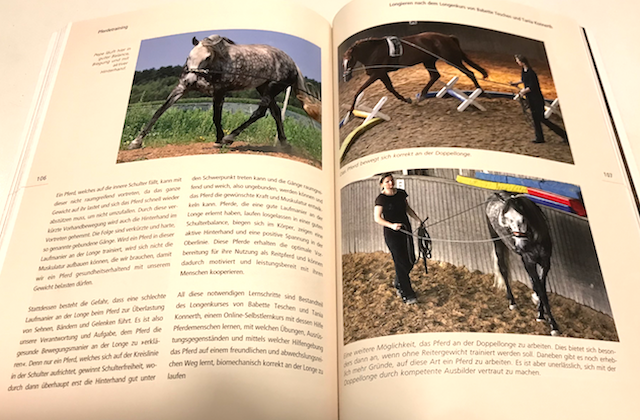 What is 'A Course In Lungeing'?
Lungeing course is a self-study PDF file (With 250 pages) course which is combined with the media library with several videos explaining the exercises and lectures that teach your horse for a correct movement on a lungeing circle. Its price is 79 euros (around $77.57) that can be downloaded online after purchase.
It also provides all the information you need to engage with anatomical interrelationships that is available with concrete help and ideas to solve the problems that arise.
It is available for Intermediates with detailed exercises and ideas.
Also serves as additional information about Physiotherapy and Acupressure concerning the Lungeing Course.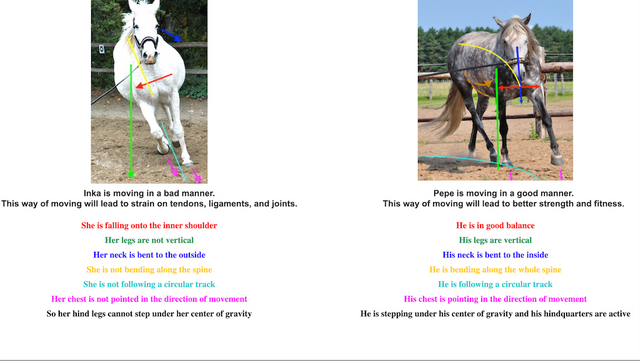 A brief description of the "A Course In Lungeing":
Book Name: "A Course In Lungeing"
Subject: Animal training tutorial
Format: PDF and Video series
Electronic version price: 79 euros (around $77.57)
Official Website URL: Click Here
What Are The Main Benefits And Features of A Course In Lungeing
It is recommended for everyone who loves horses and who wants to establish a harmonious relationship with them, without the use of the whip, built on trust, respect, and leadership.
The book will help you to know the behavior and soul of your horse and thus open the way to friendship and possible sporting achievement.Ensures the well-being of your horse from the simplest to the most difficult steps.
This tutorial:
• Teaches how to achieve trust, harmony, and dominance through body language and horse-centered communication.
• Uses a method based on centuries-old traditions that embody classical, spiritual, and holistic principles.
• Ensures progress from the first encounter with your horse to the basic principles.
• Helps to achieve true selection on loose reins.
Do you want to master healthy lungeing?
Do you want your horse to be motivated, look forward to working with you, develop the strength he needs to carry you without harm, move with suppleness and energy on the lunge, become a calm and competent partner for all then the course in lungeing is just for you.
Did you know a circular track is a really difficult challenge for a horse and horses need systematic training for moving on a circular path because they just can not do it naturally?
Did you know that you can improve your horse's health with proper lungeing and on the other hand it can be extremely harmful with bad lungeing?
So you can prepare your horse very well for work under saddle with good lungeing. That many problems you encounter in the saddle can be solved easily on the lunge.
Do you know that due to lack of correct information, many mistakes are made during lungeing?
How Does a Course in Lungeing Work?
Sometimes the situation becomes difficult due to a lack of knowledge or mistakes such as lungeing with a bit (a very common mistake), using draw reins, side reins, no solid foundation, the wrong body language of the handler, not enough knowledge about biomechanics, stopping at the wrong moment, the handler leaves his circle line, and so forth.
To walk well, a horse must learn something it cannot do naturally. Because running properly in a circular path is an arduous task and unfortunately, many horses never receive proper lungeing training.
To overcome this situation, the lungeing course has been created. Apart from developing strength and fitness in your horse, it also relieves headaches for you.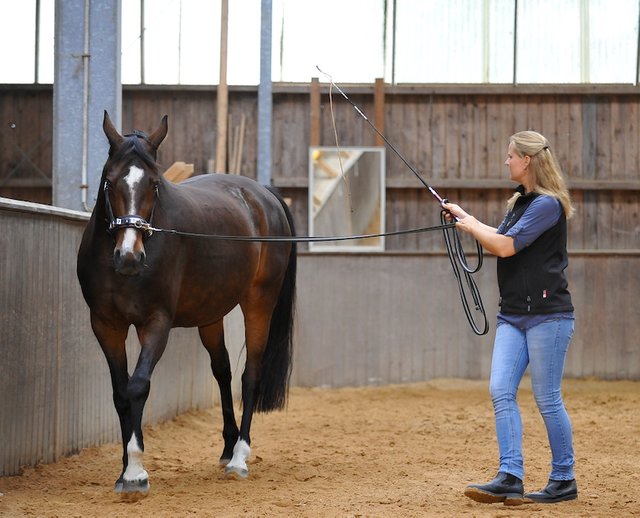 Write at the end about A Course In Lungeing Review (Warm prompt)
A Course In Lungeing is a unique course with different photographs and detailed descriptions of the appearance. The book contains the history of each breed and the peculiarity of the area that formed in relationships with people who wants to master horse lungeing and use it in various sports disciplines.
In my opinion, the book will be a great tool for a horse owner as it presents the most famous horses of all stripes, ages, and breeds. Any horse lover will appreciate the great photos and interesting facts of the tutorials. So, it's worth it. If you are a horse lover, it will be an amazing gift for you.
The language is also understandable and interesting, without awkward terms. It can be an effective tool if you are interested in horse lungeing. You will not be disappointed with such a purchase for sure.
>>>>>>>>>>>Download Ebook Here<<<<<<<<<<
The book 'A Course In Lungeing' is magical and filled with an endless array of great illustrations. And the most important thing in it is, of course, its content, where its creator Babette Teschen proposes to make a fascinating journey into the world of horses.
The author strongly recommends that you first read the story to the very end, and then start practicing with your horse.
The path proves to be not only easy, but extraordinary, truly natural, even long, but beautiful in its purity, inspiring, grateful, and wonderful.
Thank you guys for reading this review article till the end.