I have tried numerous ways to interact with the Steem blockchain on my laptop over the last couple of years, including busy.org, eSteem Surfer, d.Tube, Dsound.audio and of course Steemit.com. I found they all have pros and cons - but now there is a slick, new competitor in the form of Steampeak.com - Let's take a look...

(Note: Yes, that is 'Steempeak', not 'Teamspeak' - for the gamers out there who remember teamspeak!)
From the moment I opened up @Steempeak I was impressed, after so long using the almost eternally unchanging user interface at Steemit.com, I am relieved to find that Steempeak has many of the interface elements that we now take for granted on social sites, that Steemit has lacked all along...
'Masonry' based lists of posts is present, which means that we can view slickly presented posts in 'grid' view that move around on the page via animation to produce attractive lists of posts for us like Pinterest and many other sites do.
All of the page elements that make up a post now have attractive presentations and post images are large enough to see clearly at all times.
Embedded videos can be played in the main list of posts directly! This leads to whole new approaches for designing the structure of posts to gain attention in the community.
Pages and elements load rapidly - along the lines of the speed of Facebook and other social sites.
Even More Nice Features For Steem
---
Favourite user list can be maintained to quickly view key profiles.
Templates can be created to allow new posts to include default structure and elements - which is REALLY great for me as it will save me a lot of time coying and pasting signature text for different types of post. :)
Scheduled posts can be created to auto submit your work to the blockchain at a key time that you know that your audience will be online.
Multiple draft posts can be created and saved for later editing and publishing. :)
A Non Google based search tool (something I requested nearly 2 years ago!).. It appears to be usable but needs to be improved as my searches are not returning all of the posts that they should do at this point.
REALTIME NOTIFICATION! Yes, they actually work - so no more using steemstats.com to check realtime activity on my account!
Vote values are calculated for all votes on all posts! Nice!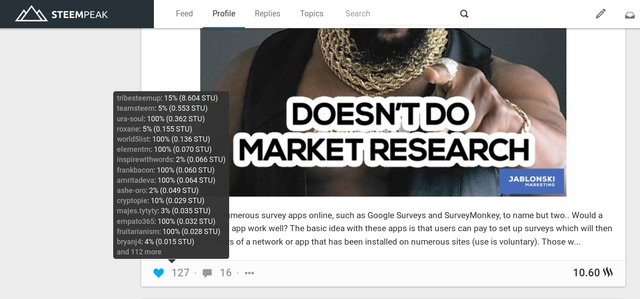 A nice Dashboard is included that shows graphs of your recent activity on the Blockchain, such as posting regularity and incoming/outgoing vote data.
Transactions can be filtered and searched on the wallet page.
Lists of users can be displayed all one one page, loaded via AJAX - rather than having to click through a paginated list of users.. This makes viewing long lists a bit easier in some ways.. Although I am still not a fan of having to constantly load new users into the list by scrolling down repeatedly.
The 'Trending', 'Hot' and 'New' lists have been replaced by one single list that can be sorted by either 'payout reward level' or 'creation date' - making the experience of viewing posts on Steem a bit simpler in some ways.
Images can be added to posts easily from external sources or uploads using the simple interface in the text editor.
My Suggestions for Improvements
---
Make the options bar of the text editor stick to the top of the browser window so we can still apply formatting using the bar when the posts get long or we are using short screens.
Similarly, a saved topics list can be used to quickly access 'sticky' posts that you need to view regularly.
Add support for the center and sub tags to the text editor to allow text to be centered and made smaller.
Add a 'Night' mode to reverse the colours in the interface, to allow for a dark background instead of glaring white!
Conclusion
---
I will definitely be using Steempeak as my main tool for writing Steem posts and using Steem over the coming weeks as so far it dramatically improves the experience on all levels. Each of the other apps I have mentioned have something to offer, but until now I have not seen all of the features I need in one place and in the browser, within easy reach and use on all platforms I might ever want to use it on.
I highly recommend anyone who uses Steemit.com to give @Steempeak a try!
Wishing you well,
Ura Soul
---
Vote @ura-soul for Steem Witness!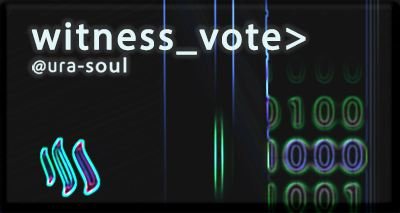 View My Witness Application Here

(Witnesses are the computer servers that run the Steem Blockchain.
Without witnesses there is no Steem, Steemit, DTube, Utopian or
Busy... You can really help Steem by making your 30 witness votes count!)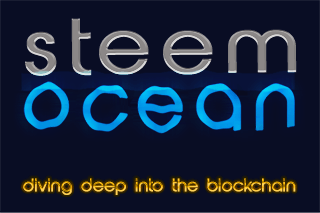 Find out your voter rank position at steemocean.com!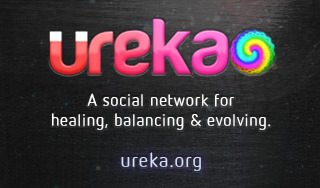 I run a social network too!