UI FILTERS IN ACTION (Blog filter / Block filter)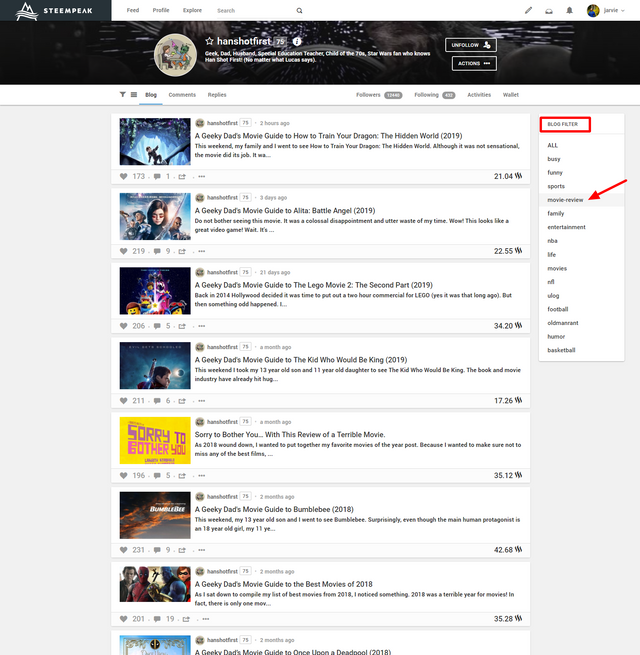 Available on https://steempeak.com
FILTER IN
This is an underappreciated feature many bloggers and viewers of blogs may be very interested in. Probably in part because we've never done a post about it and shown it's effectiveness
I was reminded of it's usefulness when visiting @hanshotfirst and wanting to go through all his cool #movie-review posts.
Did you know we had this feature?
Have you been using this feature?
What are some of your favorite usages of this and with what user?
Post them below.
Make a post about how this could improve the experience of your followers.
One thing to know is that it's only available in List and Blog view ... not grid view. You may need to switch in and out of grid view to get the filter set.
---
FILTER OUT
Blog Filter has been around a few weeks... this one was just created last week on the suggestion of several users. Who love the people they're following but perhaps are not keen on certain types of posts from certain games or apps that require lots of posting about certain activities.
In my example below I have several great people I follow who write in english and korean... I don't speak korean so when they do korean posts it doesn't make sense for me to see them.
What are some other usage cases for this?
Again we'd love to see you make posts teaching your followers how to use both these.
Tag #steempeak or mention @steempeak and we'll see these posts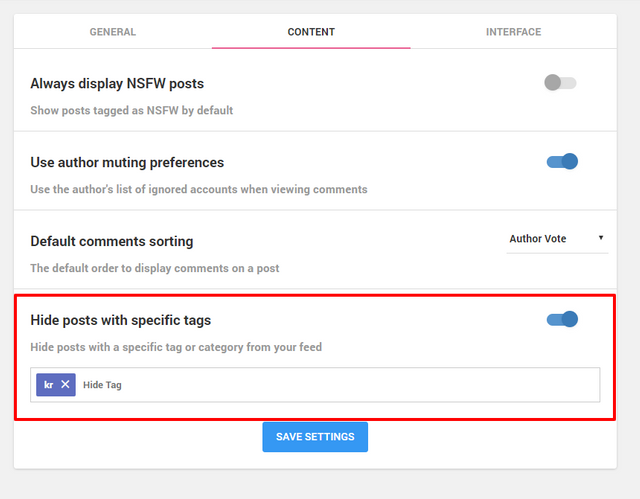 ---
WITNESS
Now's probably a nice time to remind you that we run a witness server to help process the blocks for the Steem Blockchain. You can vote so we are in a position to process more of them.
@SteemPeak -> https://steempeak.com/@steempeak/



This works for all witnesses btw
Using Keychain: You just have to click and approve the transaction
Using SteemConnect: You'll need access to copy paste the Active Key at least.
SteemPeak is presently Witness #40 only after about 4 months with our server.