Covid-19, civisme et discipline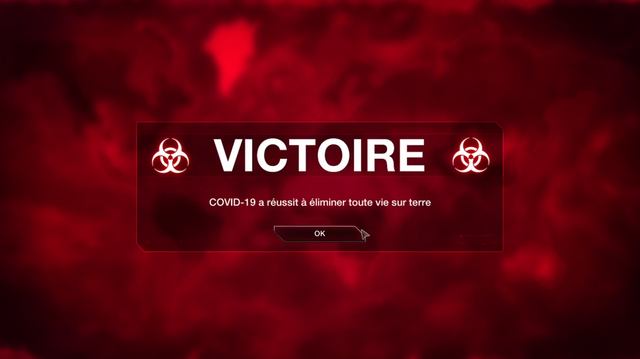 Pendant que COVID-19 (Corona) se propage, les états ferment les frontières, interdisent les rassemblements, ferment les commerces non-essentiels... Bref, ils prennent des mesures fortes pour nous protéger.
Je ne crains pas ce virus, mais je suis les consignes à la lettre.
Mais un grand nombre continue à se rassembler, va au restaurant (quitte à passer une frontière pour en trouver)...
Certains se fichent des règles parce que égoïstement, et vu leur âge, ils se sentent à l'abri, en oubliant, bêtement, qu'ils deviennent du coup des agents de propagation pour les personnes plus faibles...
Alors, j'ai fait cette petite simulation (parodique), et je pose une question: Est-ce le corona qui nous pose problème ? Ou bien les agissements égoïstes, irréfléchis ? Est-ce le virus qui est dangereux ou bien le manque de civisme et de discipline?
Moi, j'ai déjà ma réponse.
#question #corona #civisme #discipline
https://www.facebook.com/olivier.jacobs.7906/videos/528488208092069
---
A bientôt,
≋𝕴𝖙𝖍𝖆𝖗𝖆 𝕲𝖆ï𝖆𝖓≋
@itharagaian
Pourquoi le changement dans le blog?
https://steempeak.com/steempeak/@itharagaian/changement-au-niveau-du-blog
Helping my projects / Tipping :-) ???
Helping the project : https://www.paypal.me/lebastion
Helping the author : https://www.paypal.me/Lordolivier
We of course accept cryptos:
All the ones on Steem-engine
Steem / SBD
LTC : LdiCR25BQSQYSzTUcpD3sJQayscvjXvDyy
BTC : 37fJek6HN9zeJQTvhfZmpEcmsTM8Lx4spr
All donations are appreciated and welcomed, thank you.