Greetings Steemians,
Excitement cannot begin to describe how I feel about this plant.
I've never cared for a pepper plant before, and this has been quite a painless experience. This plant wants to just grow, and I don't even water it. Mother nature is doing everything.
I did remove some foliage to lesson nutrient competition after the first peppery post, and I do think this choice was sound.
If you have a look, you'll see just how small this pepper was just 8 days ago!
Now let's see what the plant is doing.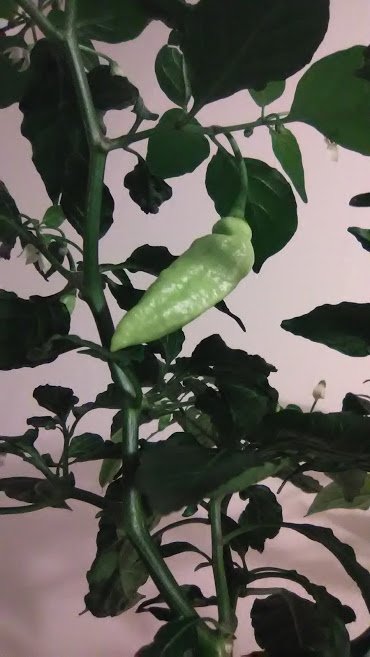 Ghost peppers start to wrinkle and change color during ripening. It's showing signs of maturity now.
EXAMPLE OF MATURE PEPPERS👇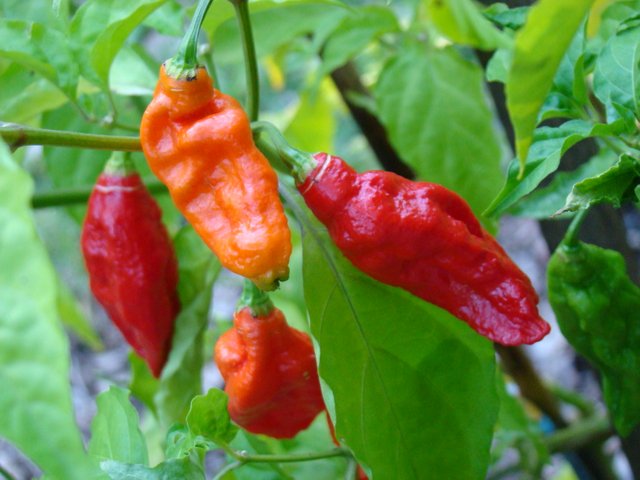 Source

To get an idea of approximate size currently: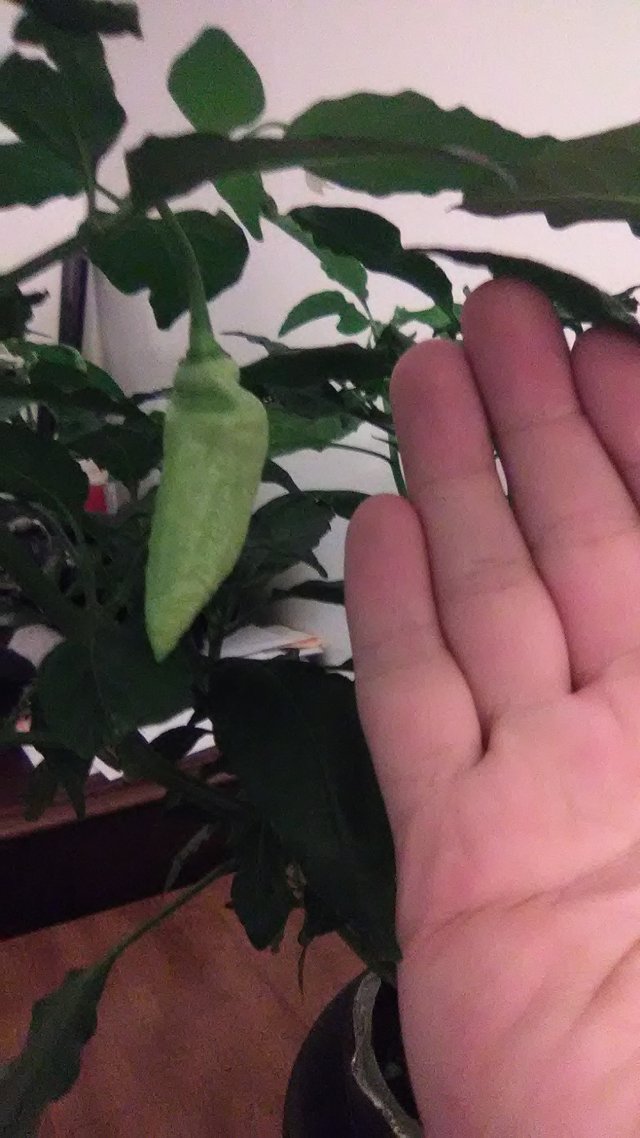 It's becoming more real, I'm actually going to have to do this ghost pepper challenge. lol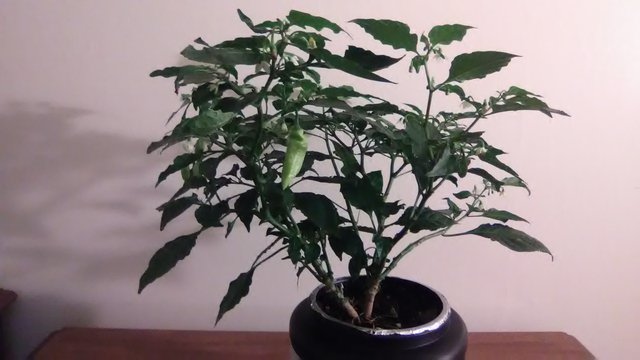 Overall the plant is slimmed down. I removed bottom foliage 8 days ago. I was slightly nervous about removing too much and minimizing photosynthesis, but this plant isn't slowing down, and it's very healthy.
That isn't the only pepper either..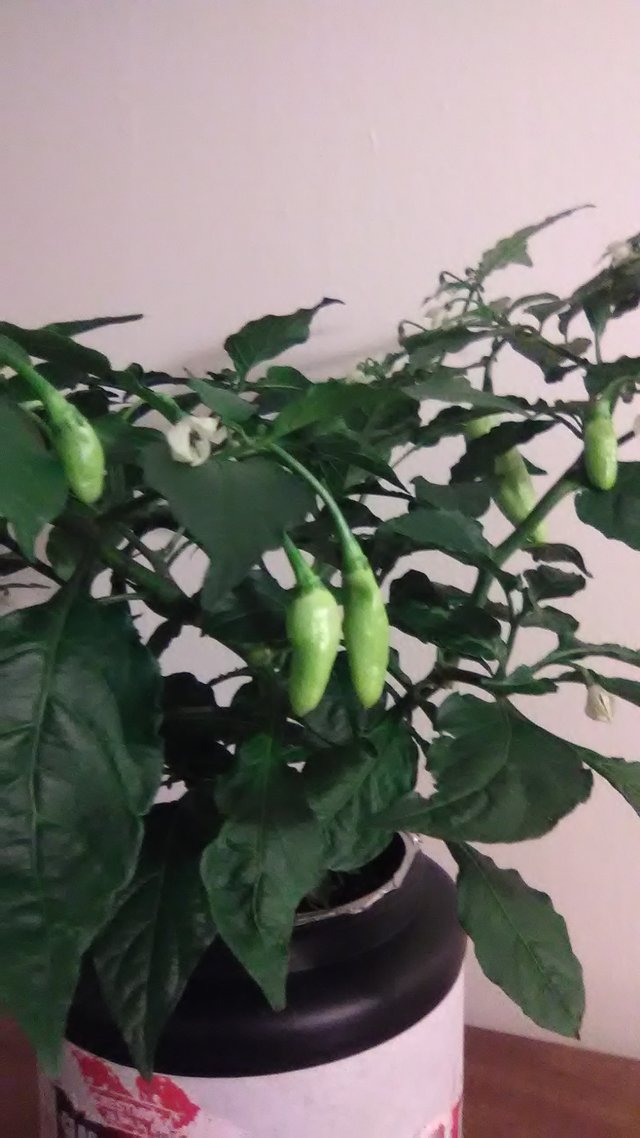 Yup, we're going to have a handful of these 855,000 Scoville unit ghost peppers.
Although I have a green thumb, I've heard these plants are not easy to grow, so I was not confident about this at the start. I'm not sure if I should be doing anything to the plant, but all I did was transplant and put it outside of a window. Since it's continuing to produce, I will just leave it be.
I'll use my judgement for harvest. Judging by the rate of growth, I'm guessing 2-4 weeks and we should be ready to experience the pain of this pepper.
The hottest pepper I've ever consumed was a habanero, which was extremely hot, and rated approximately 1/10th the Scoville rating of a ghost pepper.
I might be in over my head here, but there is no turning back now.
I'll update when it's harvest time.
Thanks for stopping by,

Much love,
@futuremind



Get some good karma into your life, vote good-karma for witness!
Witness link