If you are using SteemNow.com you might have noticed the website sometimes had issues connecting to the Steemd API node over the last few days.
To fix this, I've added an option to select another API node.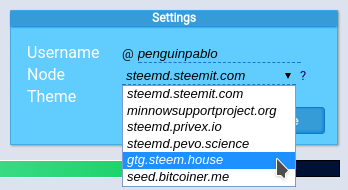 I have a faster connection to minnowsupportproject.org than steemd.steemit.com, but try it yourself.
I've also changed the error handling. You now get an error if an API node doesn't respons properly. Hopefully you will never see this message, but if you do, you can simply select another API node now.

No more connection issues! ...STEEM ON! :)
---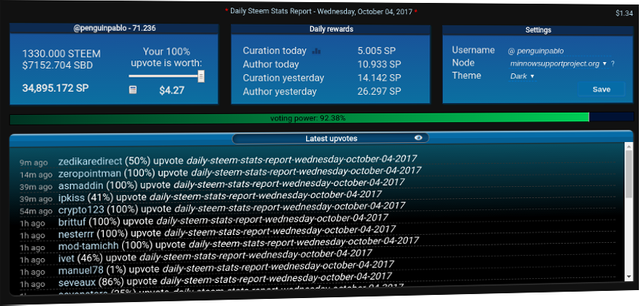 Visit: https://www.steemnow.com
---
¯\___(ツ)____/¯ Don't miss out on my next post! Follow me @penguinpablo