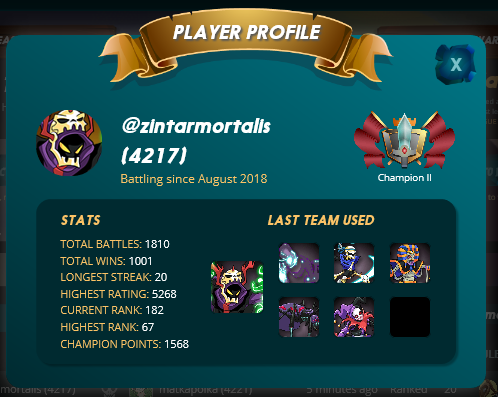 After some hard work battling this season I have finally made it into Champion 2 bracket. The season reward for this bracket is 125 cards. The reward for Season 4 should go out in about 12 hours from this posting.
The new death team's member is the Vampire which is very interesting.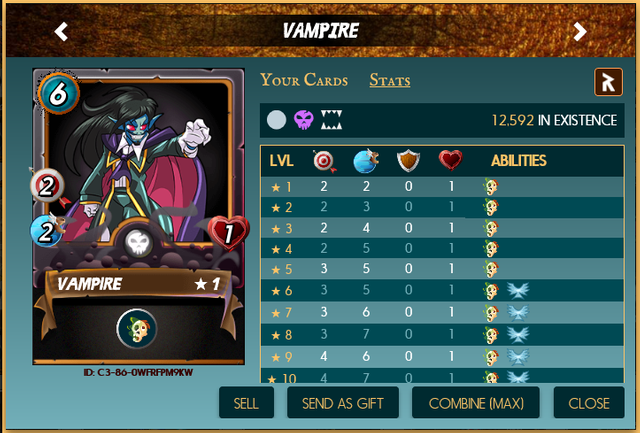 The Vampire is a 6 mana cost ranged monster.
At max level, it has
R. Att - 4
Speed - 7
Armor - 0
Health - 1
Abilities - Life Leech, Flying
This new ability should be interesting. I may level up my vampire a bit after season rewards go out and see how he does. He will be fragile, but hopefully the high attack and new skill make up for it. Otherwise I will be trusting my Dark Enchantress at that mana cost.