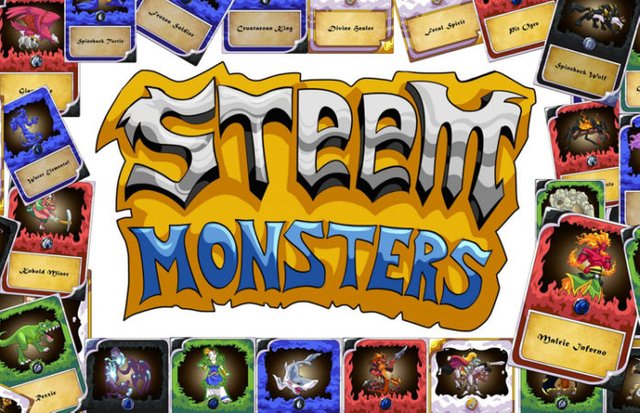 Had a very good day yesterday. Got back in to GOLD III, had me ass kicked by @saffisara and managed to pick up a legendary card in the DQ...
That is a good steemmonsters day 😜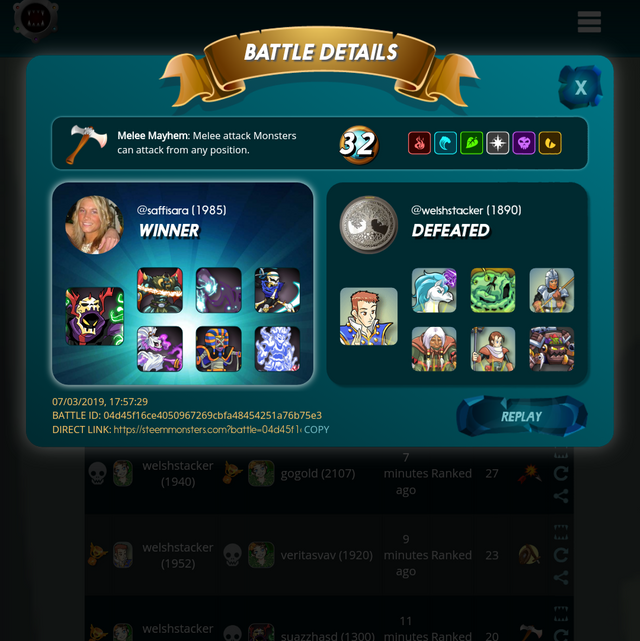 If you'd like to see @saffisara take me to school:
https://steemmonsters.com?battle=04d45f16ce4050967269cbfa48454251a76b75e3&ref=welshstacker
Let's just say it's not a pretty sight!! A proper old skwl, ass whooping.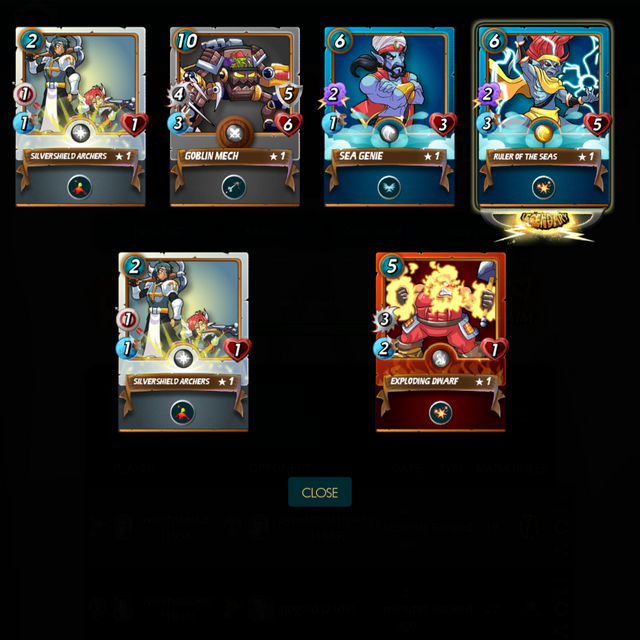 But that didn't stop me, I picked myself up (what was left of me), dusted my broken and disfigured self down and got back to it.
Lucky I did, I picked me up a "Ruler of the seas". A very useful card I believe?? It will slot nicely in to my playing strategy for the water summoner. The summoner buff of +1 magic attack will definitely make this a formidable card to use in higher manna games.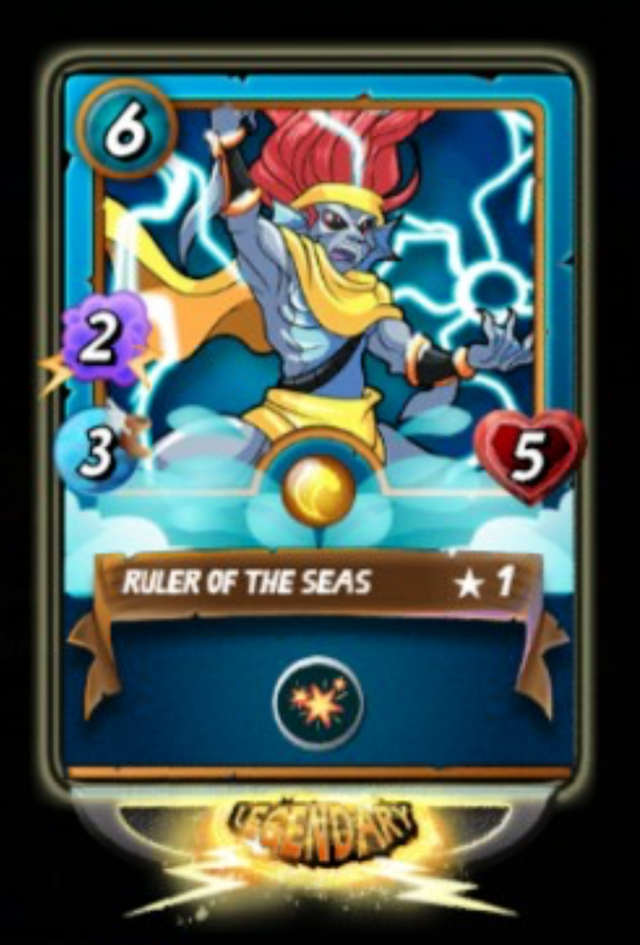 So let's see what this pastey skin, flaming haired, thunderbolt throwing, golden pants wearing, fish eating sea god can really do!!