@gillianpearce asked for instructions with screenshots, so here it is. You start off with DEC in your DEC wallet in Splinterlands/Steem Monsters - this is the counter on the upper right of all Splinterlands screens. Click on it to get this page: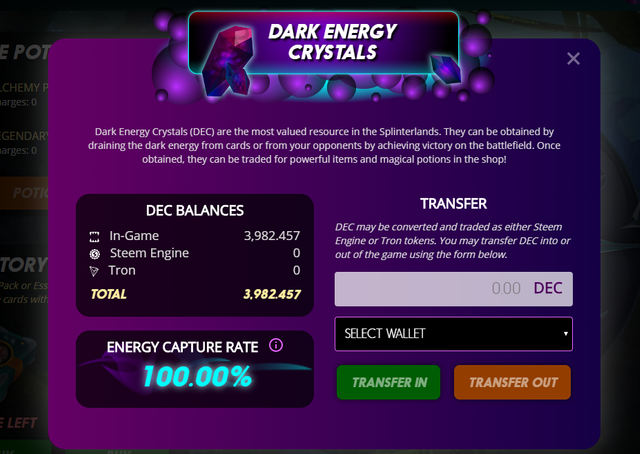 On the transfer section, enter how many DEC you want to turn into Steem, on the Select Wallet dropdown choose Steem Engine Wallet, and then click Transfer Out. This will send the DEC tokens to your Steem account.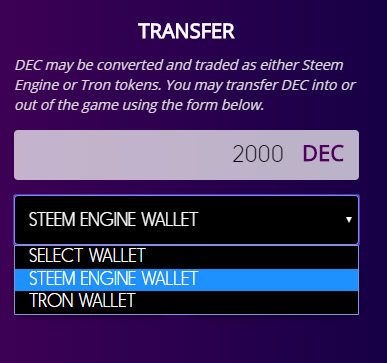 Now we're going to go to Steem-Engine, which is where we can trade Steem-related tokens. The DEC market specifically is https://steem-engine.com/?p=market&t=DEC and it looks like this: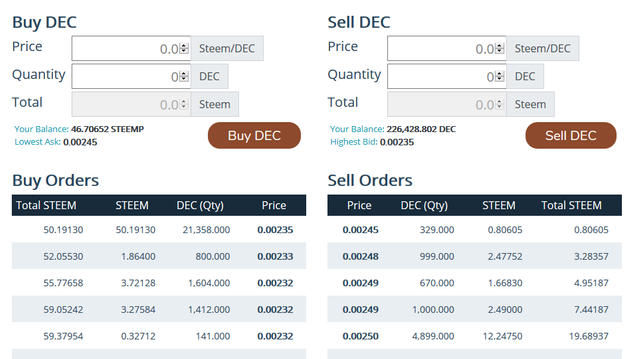 After logging in, we use the Sell DEC section to sell our DEC for Steem - or actually for Steemp, Steem-Engine's token pegged to Steem. If we just want to sell right away, we can put in the top buy price on the left side and that order will happen automatically, or we can choose a higher sell price and hope that a buyer comes along later.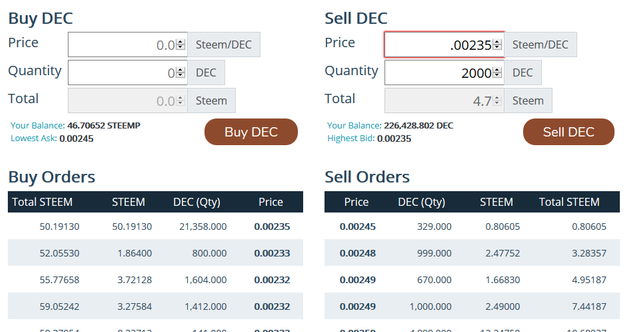 Doing the above and hitting the Sell DEC button will sell our 2000 DEC for 4.7 Steemp. (You'll have to confirm this with your active key, either with SteemConnect or Keychain.) Now we need to turn Steemp into Steem, and to do that we hit the Withdraw button at the top of every Steem-Engine page. That gives us this window: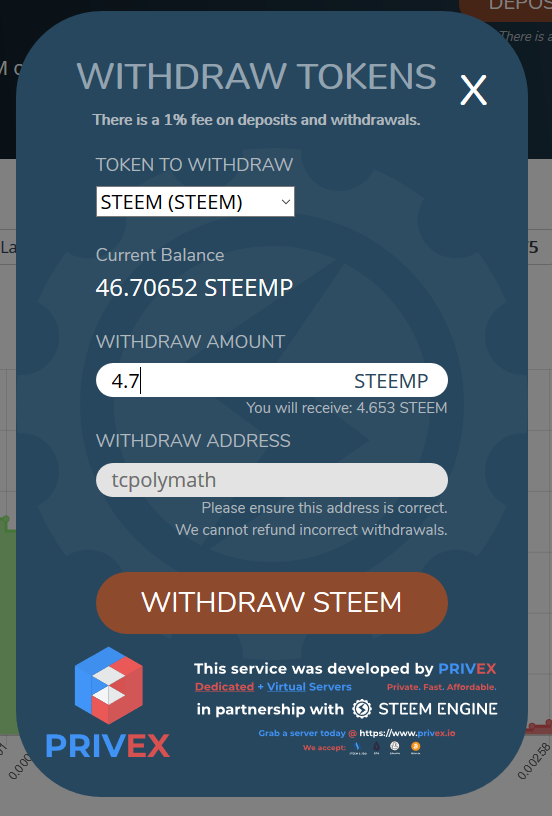 Enter how much Steem you want to withdraw and hit Withdraw Steem and you'll have liquid Steem in your account in a few seconds. At this stage there's a 1% fee; you can see that for our 4.7 Steemp we're only getting 4.653 Steem.
And then you're done.