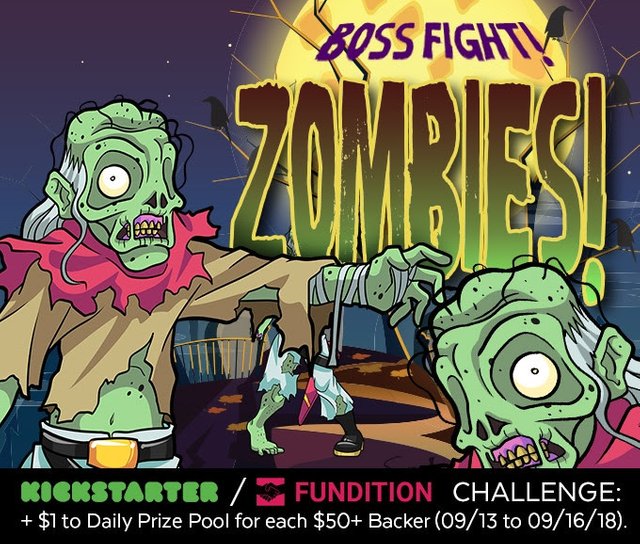 What am I talking about? The SteemMonsters Kickstarter At the time of my making this post they are past the $50,000 goal and sitting at $61,791 with 202 backers. So last night a great group on the discord won that last boss fight. We had to tag clothes and our bodies to up the daily prizes once the game went out. I did my part with his silly looking shirt.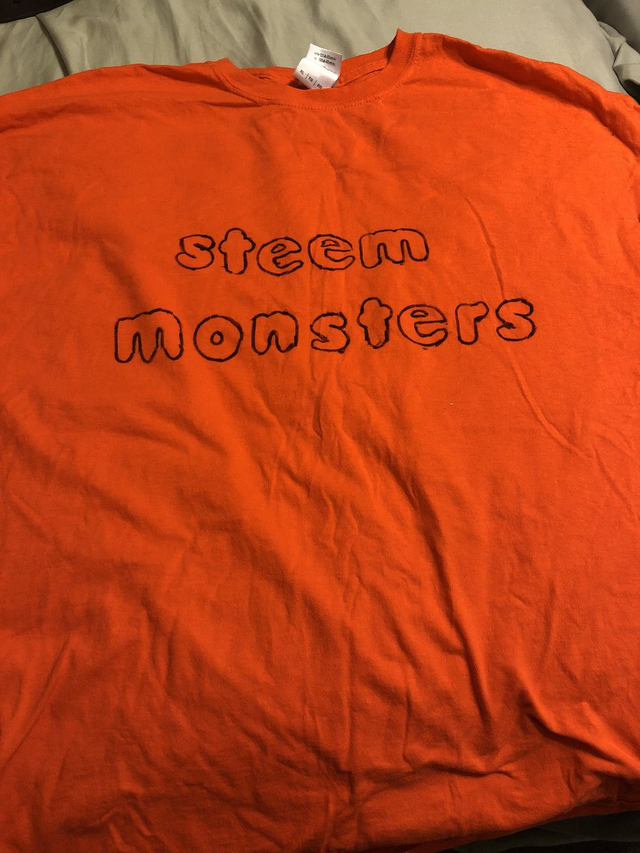 We Pirate boss was defeated cause enough of us took part to spreading the word and drawing on clothes. Now we are up to at least $20 in daily prizes from play the daily tournament. I will try to confirm amount as some bonus dollars where added due to people willing to tag themselves. If you hang out in the discord you know all about it. It was a lot of fun and I am glad we pulled it off with only minutes left on the timer. So now the next goal is out and that is for us to get some new backers to the project with at least a 50 dollar pledge.
This is what you will get right now.
Pledge US$ 50 or more
Monster Recruit
A great starting place for any aspiring gladiator, hodler, or newbie!
INCLUDES:
Steem Account Creation ($5 value)
Starter Pack (15 cards, $5 value)
25 Beta Booster Packs (5 cards each, $50 value)
Kickstarter Exclusive Dragon Whelpling Runt - Common Card
Kickstarter Exclusive Dragon Whelpling Runt Common Gold Foil Card
Kickstarter Exclusive Neb-Seni - Rare Summoner Card
Kickstarter Exclusive Royal Dragon Archer - Epic Card
Kickstarter Exclusive LEGENDARY Dragon Shin-Lo
I can tell you now that this is a good deal. The alpha cards can't be bought in packs anymore. They are only going to go up with value over time. So if you have not joined in on the steemmonsters project please think about joining the discord and talking to us about it. It is a great group of people. Or if you like to just invest this is a great chance to get some very rare cards that after the kickstarter will just be gone. So just click on the link above and take a chance, I think it will pay off.