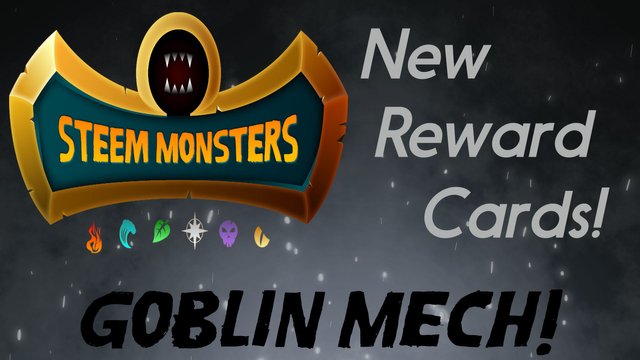 In this post we announced that we would be releasing a
New Reward Edition Card every day for 20 days!
The Cards released so far:
Legendary Life Splinter card - Sacred Unicorn
Common Earth Splinter card - Wood Nymph
Common Neutral card - Creeping Ooze
Epic Death Splinter card - Phantom Soldier
Rare Water Splinter card - Pirate Archer
Rare Fire Splinter card - Naga Fire Wizard
Epic Earth Splinter card - Brownie
Common Life Splinter card - Silvershield Archers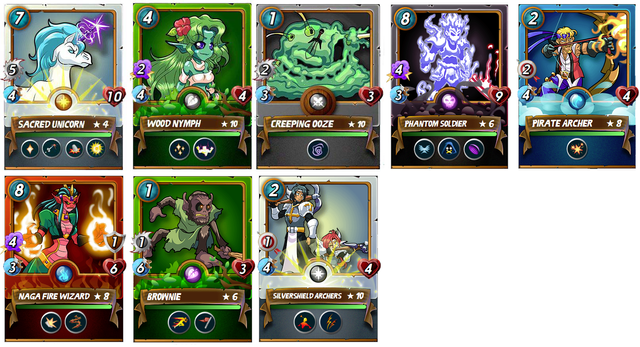 We're excited to see people already starting to make good use of these cards in battles!

Reward Card Number 9!!!
Today we will be releasing a new
Common Neutral card - Goblin Mech!
This guy is a 10 mana cost beast. With 6 Melee attack at max level combined with both Piercing and Stun he will just plow through enemy tanks. He costs a lot but it may be well worth it in some higher mana cap battles.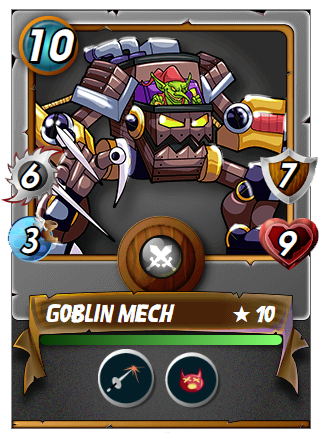 Let us know what you think of this mechanical marvel in the comments, and stay tuned for the next card release announcement tomorrow!

Thank you for your continued support!
Steem Monsters Contact Info: