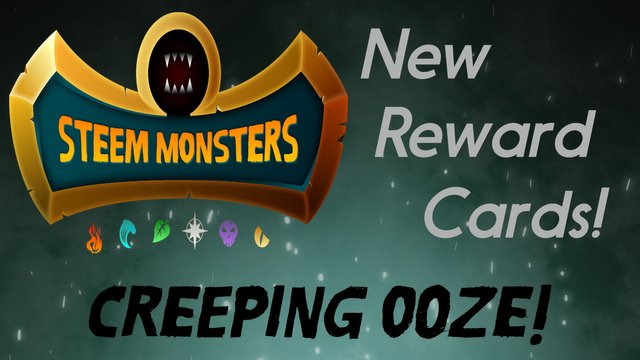 In this post we announced that we would be releasing a new Reward edition card every day for 20 days!
The cards released so far:
Legendary Life Splinter card - Sacred Unicorn.
Common Earth Splinter card - Wood Nymph.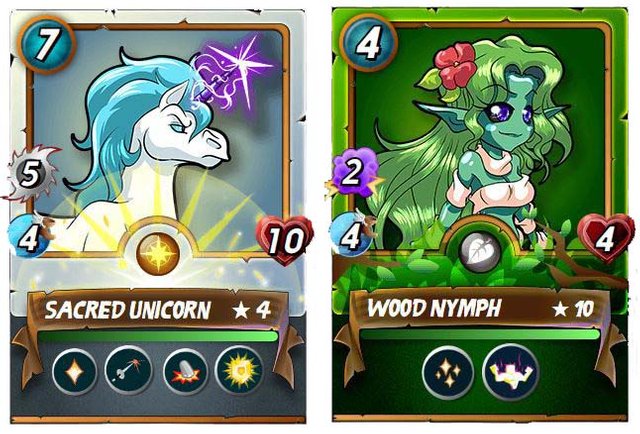 We hope a few of you were able to pick one up already!

Reward Card Number 3!!!
Today we will be releasing a new Common Neutral card - Creeping Ooze!
As a 1 mana cost neutral card, this guy will be great to use up that last extra mana that sometimes gets left over when making your team.
He slows the enemy team (which does stack with other Monsters with the Slow ability) and while he probably won't live through an attack, that's one less attack taken by another Monster! Well worth it for 1 mana if you ask us!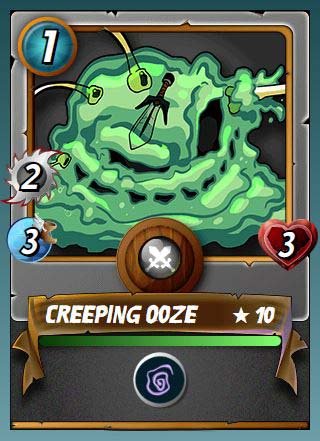 Let us know what you think of our new, gooey friend in the comments and stay tuned for the next card release announcement tomorrow!

Thank you for your continued support!
Steem Monsters Contact Info: