Firstly, thanks everyone for your support and entries. Unfortunately we didn't quite go gangbusters and we didn't get enough Steem for any additional packs, but I've decided to give away a second pack anyway.
By the end of the post we had 21 entries
@jeenger
@liberty-minded
@doomsdaychassis
@simplymike
@palikari123
@pataty69
@mellofello
@trincowski
@headchange
@pardinus
@mister-meeseeks
@trisquelwhare
@tsnaks
@rentmoney
@ityp
@onefatindian
@methus
@poyim
@cryptocopy
@momekato
@mow
I entered everyone's name into the List Randomzier on Random.org and the top two names will be awarded prizes....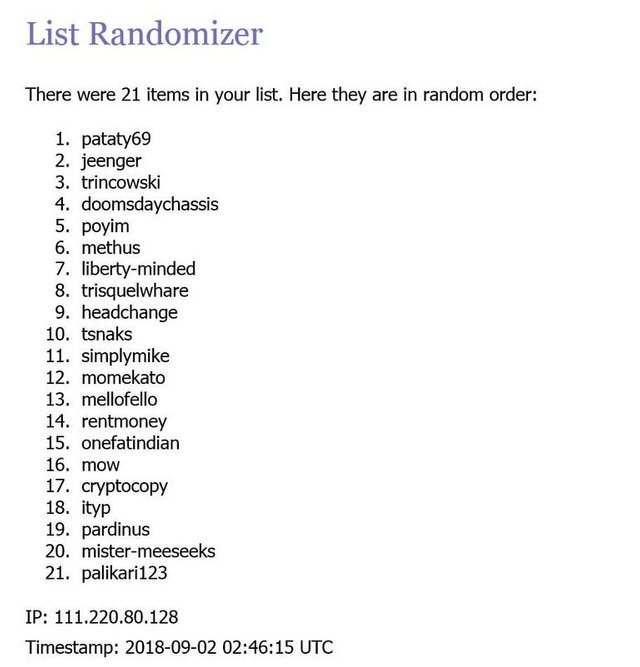 So congratulations to @pataty69 & @jeenger. You will each receive your booster packs in the next 24 hours.
Thanks for playing everyone, and watch out for my next contest post.