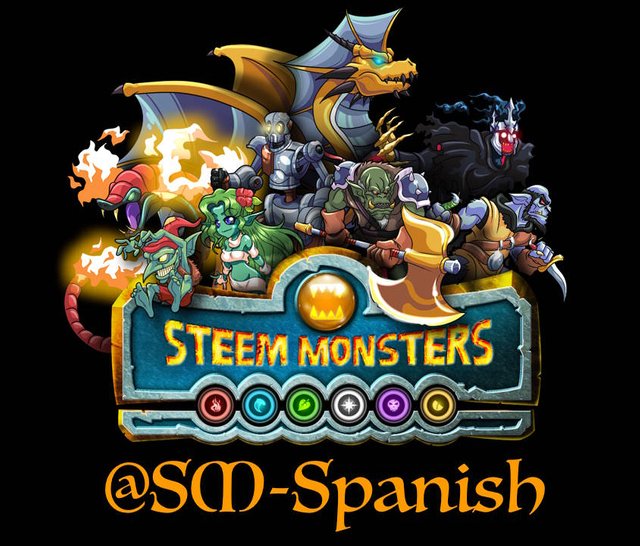 SM-Spanish is a community founded by a group of SteemMonsters enthusiasts with the objective of helping spanish speaking users that are starting on this game called Steem Monsters or that are interested in learning more about this game.
We want to build a space for every spanish speaking user in the Steem blockchain and help this game reach more new users every day. We also want to offer guides and content written in spanish (but also on english, with this introduction as an example), said content will be oriented on helping users on how to get starter and then how to improve their gameplay, with the goal of bringing more people to the blockchain, but also to be able to help users who can't afford the Starter Pack through contest, raffles and giveaways.
What is SteemMonsters?
Steem Monsters is an online trading card game made by @Aggroed and @Yabapmatt in the Steem blockchain, with the goal of improve and increase the users interactions, and bring more new enthusiasts to the platform.
It is a digital role playing and trading card game that employs the Steem blockchain most valued and useful characteristics, where players are able to collect cards, fight against other players, compete under different kinds of conflicts, strive to reach higher ratings, play tournaments and much more.
These cards are valued in north american dollars ($) inside the market Steem Monsters, in which you will be able to buy or sell your cards for Steem or SBD, cryptocurrencies on the Steem blockchain.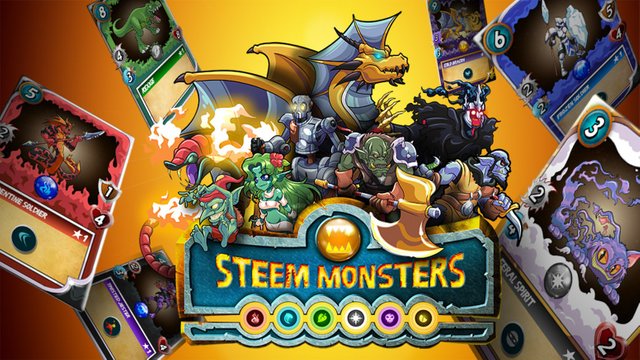 Source: www.kickstarter.com
Help the spanish speaking community to integrate and enjoy the game Steem Monsters; catch new users attention towards the blockchain and the game; help with guides and answer any questions that may arise on anything related to the game, channel the support towards the community and users to allow an optimal growth of them not only on the game, but on the blockchain itself.
Upvoting content created on the Steem blockchain related to Steem Monsters in spanish, offer contests and giveaways, donating cards, booster packs, and opportunities for the players who can't afford the starter set to play the game, create content written in spanish related to Steem Monsters; build a nice and kind community.
At this very moment we have an active and joyful chatroom in our Discord server in which any users, whether they are experts, new players, witnesses and english speaking players are able to take part and enjoy the game, chat about anything related to the game, the blockchain or whatever they like, you could also share your most awesome fight with us, or ask for advices on any build that is giving you any trouble. We want users to enjoy the best experience and share their time with us in our Discord server, as in the future the game will have the guilds implemented, this way we should all enjoy, and get to know each other, have a nice time together and let the monsters do the fighting, so we can enjoy an awesome community. This Discord server is still being worked on, so every advice or opinion will be accepted.

Source
---
For more information about the game, please follow the next links: