As we come to the end of the umpteenth SteemMonsters season, I find I'm playing the game simply to gain the reward cards and for no other reason.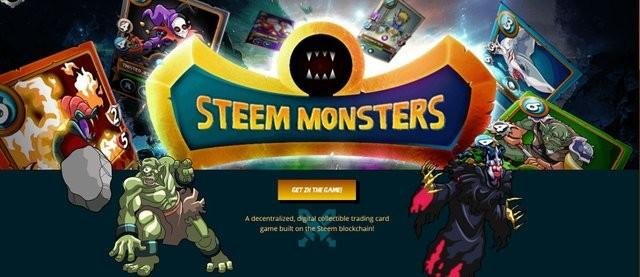 There are little tactics involved, and my deck consists of much the same cards for every battle.
I realise the developers are working hard on their automated tournaments, so progress is being made but what of the cards? We haven't seen any new ones for a while and change is much needed.


Source
Some real tactics would go down well and some new mechanics. I often compare this game with Magic the Gathering though the similarities are quite small.
Details such as the Attack and Defence are different as well as armour which doesn't exist in Wizard of the Coast game.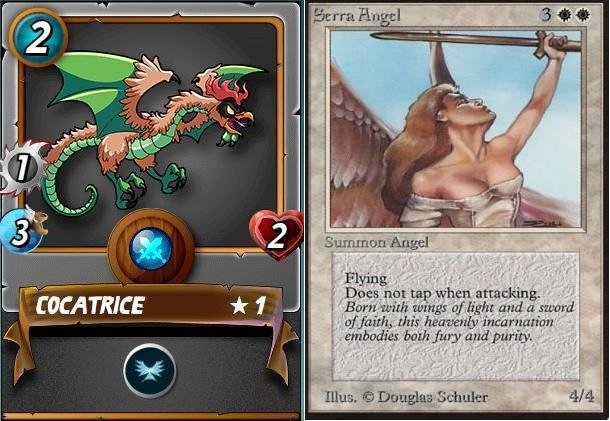 An example would be Flying. In SteemMonsters it is more akin to evasion whereas Flying creatures in Magic cannot be blocked by land-bound creatures.
I can see that some of the inspiration from the game has evolved from the Granddaddy of TCG's (Trading Card Games).
Magic the Gathering, even in its early days contained what could call combination cards. If you held a certain two cards and played them, you could make life very hard for your opponent. I wonder if something likewise could be implemented into SteemMonsters.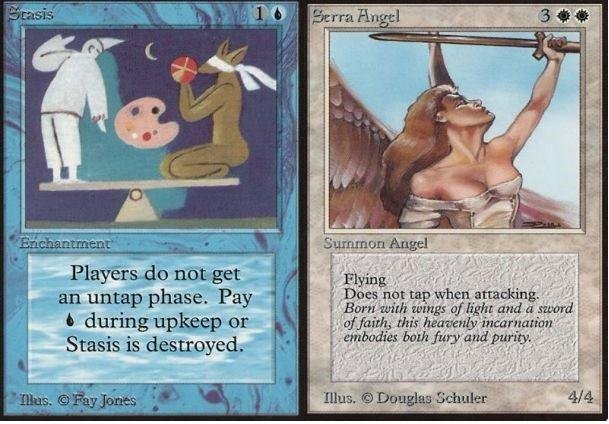 An early Magic the Gathering combination. Cast the Serra Angel who doesnt tap when attacking and so it doesnt matter if YOU dont have an untap phase. This is very bad for your opponent.
This could add more problems in that the more complexity is added to the game, the more potential problems that could occur.
Increasing combinations of cards and the engine struggling to cope with the different algorithms posed to it in real time could slow things down.
For example, if a card had Piercing (an ability that some have now), and another card had Protection from Piecing, what would happen?
This is a simplistic example I know, but the more mechanics that are added, the more rules that the game engine must analyse.

Here are some ideas which could be implemented; are paying attention @aggroed and @yabapmatt?

Make a limited edition expansion pack. Not 500,000 packs (you have seen what's happened to Beta). More like 5000 packs.

Limit each account to FIVE packs only to prevent hoarding. It will still happen due to multiple accounts but it will help.

Make the cards in this expansion powerful while being mindful of power creep. We don't want the basic betas to be underpowered and worthless.

Make a pledge to NEVER reprint these packs, EVER. If you break your word, then you may as well take a job as a road sweeper. The trust will be gone and so will your business.

Make Virtual booster boxes, each containing 50 packs. Unsealed ones are going to be worth a LOT of money in time.

Ensure Booster packs CANNOT be viewed until opened. I read somewhere that they can now. This will hardly increase the value of an unopened product.
By making something extremely limited, you will create demand. People want what they can't get even if it doesn't appear to have any perceptible value.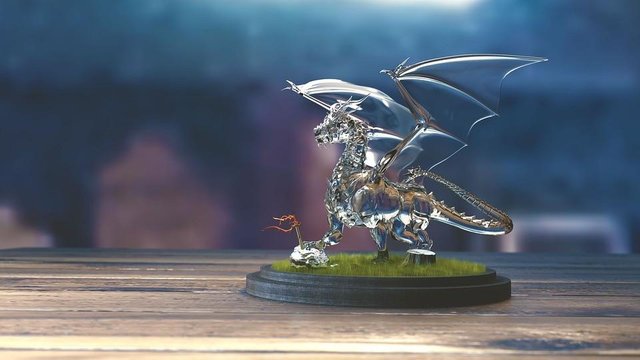 Source
Mechanics; How about a Glass Dragon, he hits for 5 and costs just 1. If he's hit by anything he explodes into shards, hitting his comrades with glass shards and dies. He's risky to play but could end the game quick.
Tribes; You cast Rabid Rat and Skanky Rat. Both hit for 1 but if they are both alive, they hit for 2. You could add disease as a DOT (Damage over Time) similar to how Poison works at higher levels.
Use history to your advantage. I was playing in the early days of Magic the Gathering; the year was 1994. I saw what happened to the game; the successes and the mistakes. Look at Fallen Empires (Overprinting) and Chronicles (Reprints) to see the failings.
You don't need to make the same mistakes. The game has loads of potential and the tournaments idea is great but don't neglect the core game.
Older Magic the Gathering cards are worth a fortune. I have a Beta Contract from Below. It's a crappy card to play with but it was made in 1993, and only 3200 were EVER made.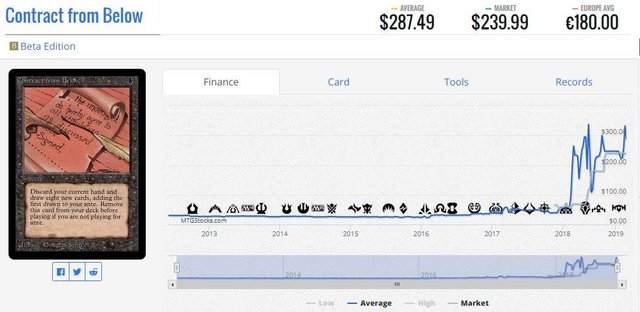 Source
I bought it for £25 a few years ago, look at the value now. Could a SteemMonster card ever gain AND retain this much value?
Virtual cards don't get damaged in storms, eaten by the dog, bent and damaged by people but accounts can be lost, people get disinterested and accounts abandoned; that's a way that limited edition cards could be 'lost' over time.
The season could be over by the time you read this. I hope something fresh is being planned besides tournaments.
I have had a go at them and managed to get to the fourth round before being defeated, but the cards are just the same and nothing is changing.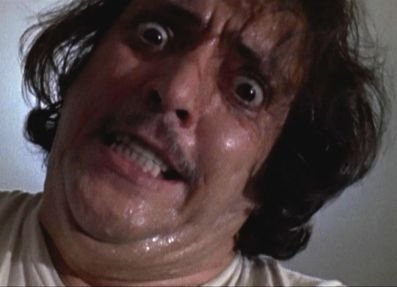 If you found this article so invigorating that you are now a positively googly-eyed, drooling lunatic with dripping saliva or even if you liked it just a bit, then please upvote, comment, resteem, engage me or all of these things.