Can't we agree on giving smaller players a chance in tournaments?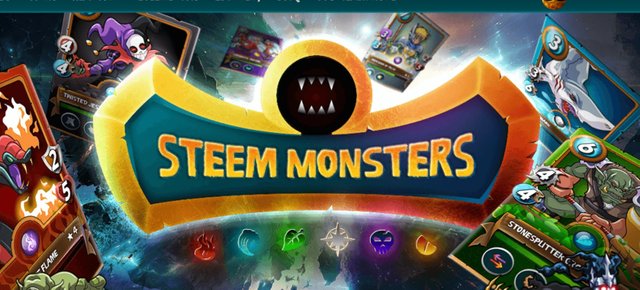 Source
Unbalanced
I assume every Steemmonsters player can see that ever since the legendary summoners have been introduced, the game has become even more unbalanced than it already was.
It's no secret anymore that the game has become 'pay-for-play', but IMO that should not be an excuse to take away every single chance for a smaller player to win a tournament.
If we want to keep new and/or small players motivated, it is important they stand a chance in novice and even bronze tournaments. And like things are now, all we do is scare them away.

Legendary summoners
I completely agree that the legendary summoners are awesome to play with, but at the current market prices, many people can't afford them. This goes for new people as well as for people who have already invested quite a lot of money in the game.
I can live with the fact that they are used in Gold and Diamond level tournaments - but not with the fact that you even need them in bronze or even novice tournaments.

An Example
Below, you see the results of a novice tournament earlier today:

Source
As you can see, I'm guilty of ruining the game myself. There is no way I would be able to beat someone like @faiyazmahmud, who is a very talented player, if I wouldn't have my legendary summoners. @monstermother's deck is a level 6 deck I built by investing a lot of money. I haven't checked @bji1203's deck, but I expect it is at least a gold level deck too - probably even a lot higher than that.
@faiyazmahumd started not that very long ago and worked hard to get his deck up to level 3.
He has the talent to win novice and bronze tournaments with his eyes closed... but he doesn't stand a chance against the legendary summoners both me and @bji1203 were using.
This was supposed to be a Novice tournament, and IMO, we're ruining it for the smaller players.

Did We Lose All Sense Of Ethics?
With a Diamond level deck, one can play every tournament that is out there. A gold level deck, like mine, gives you access to all tourneys except for Diamond, which means there are still plenty of opportunities to join and win and earn.
Have we become so greedy that we want to steal that small amount of Steem that can be won by the smaller players in novice tournaments? It's not just the Steem we steal, we also take away their chances to win some extra money they can use to build their deck. Not to mention their motivation to enter.
Is that 10 Steem extra worth it to take away the chances of smaller players? Have we really fallen that low?
I guess we have.
Even if @steemmonsters is not taking responsibility to bring back some balance, we should stay true to ourselves and find a solution.

My QuestionTo You
Can't we all agree to turn at least the novice tournaments back into what they were supposed to be: tournaments in which smaller players can compete against each other and maybe win some Steem to build there deck.
I realize there is no way to tell if someone is really new to the game, or is just playing a lower level alt. but it would be a huge step in the right direction if we could agree on not using the legendary summoners in novice tournaments.
An even bigger step in the right direction would be to not join those tourneys at all. Because, like it or not, joining them as a high level player is nothing but unfair.

Top 10
Looking at the top 10 of that same novice tournament, it's pretty clear to me we're killing the fun ánd the chances of a lot of people...
#1 @monstermother
#2 @bji1203
#3 @faiyazmahmud
#4 @xawi
#5 @sensful
#6 @battlemaster
#7 @cranium
#8 @zaku
#9 @steemitromney
Except for @faiyazmahmud and maybe @steemitromney, none of those people belong in novice tournaments.
How about it? Can't we all agree to skip the novice tournaments and give the real novices a chance?

Graphic created with The Logo Creator Software
Subscribe Ro RSS Feed | Subscribe To Newsletter
Learn all the basics of the Steem Blockchain with SteemSavvy