260+ Packs and I got my First Legendary Summoner.... Now what.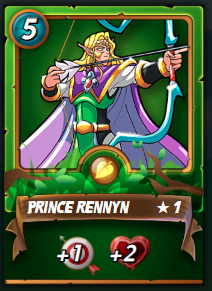 I finally got my first Legendary Summoner
After getting crushed for a while while trying to level up -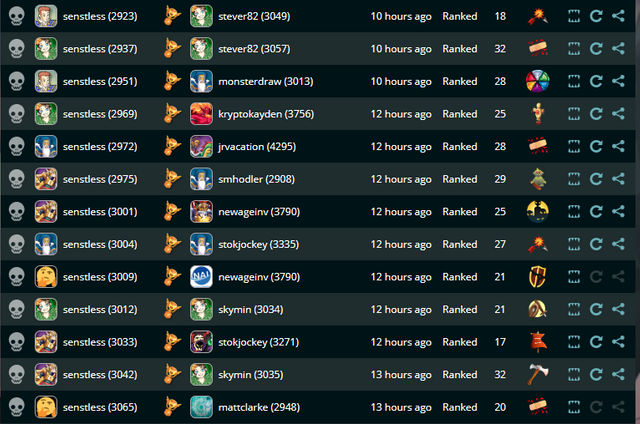 @stockjockey, - I keep thinking I can catch you. Nope not even close.
I had an idea -

So I bought 1 pack, just one pack today at lunch.... And it was a glorious pack!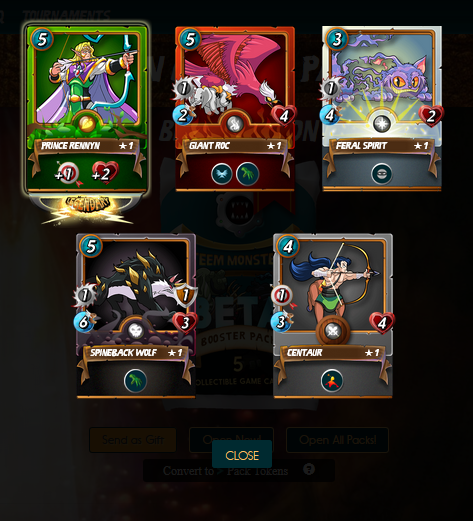 That is one fine looking Prince Rennyn, Plus one arrows, and +2 health... and a cost of $25
What to do now - Buy more/Sell/Other
Looks like I need 5 of these to play my level of deck... 5!!! Thats a $125 card... that is painful to say the least. I can only imagine what it would do with my deck... some of the combos would just be crazy damage.
For now its is firmly in Other, and delegated to another account I play.
What would you do? Thats like 70 STEEM.
Stack on!! ~Senstless~

Follow me on Weku
Follow me on Steemit
Follow me on Whaleshares
Follow me on Trybe
Follow me on Narrative