Steem Monsters continues to be the hottest thing on the Steem Blockchain. Last week, stats have been released and the next step is now the begin of gameplay, which should start in a few weeks.
Since the beginning of the game some cards have appreciated a lot in value, with the current record being the sale of a Gold Foil Selenia Sky for about 3000 USD (!).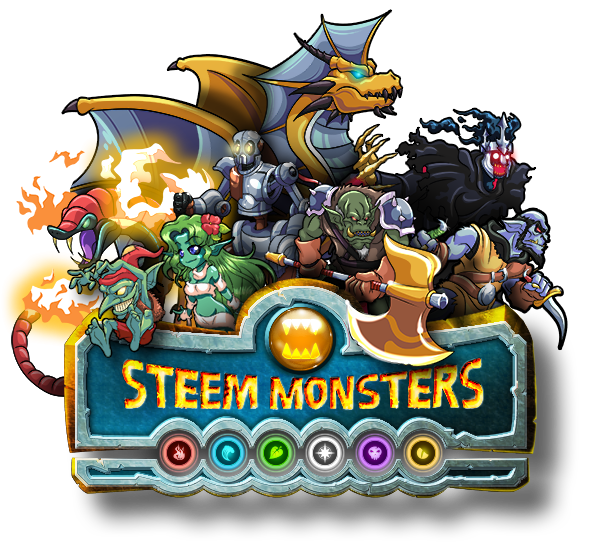 To increase my chances of picking up cheap cards when they come to the market, I have built an automated Trading Bot, which buys cards automatically when the are placed on the market with a price below my limits.
After intensive testing I can now open up this service to other interested users. It is free of charge at the moment. If you are interested, please contact me via a comment in this post or via discord (rondras#2025). To support this service you can however use our pack buying interface, which you can find here.
What do you need to do:
First of all, you need to create a specialized trading account. The Bot needs your active key and I do not want to get access to the keys of your regular key. I know that this is against the central rule to keep your keys private. Also, keep funds on the account limited to the amount of trust you put in me. If you buy valuable cards you can move them to your main account. I would love to organize this without the need to get your keys, but as the bots has to pay for the cards in an automated way, I can unfortunately not avoid this.
Then you have to set you limits for which you want to buy the cards at maximum. You can set your limits for the different rarities and individually for a number of cards which is expanded continously.
Then everything will be done automatically. The bot will go over and over through the market and buy every card that is available on the market and below or at the level of your limits.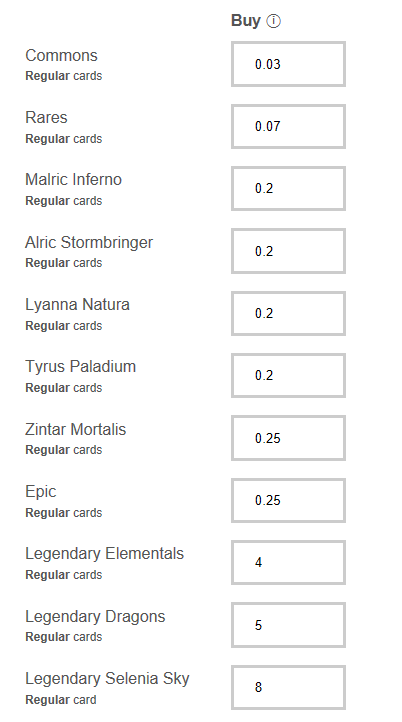 If several users want a card - who will get it?
If a card comes to the market which is below the limit of several users it can only be bought by one users. To decide who will get the cards we buy the card for the user with the highest limit.
As an example, if one user has a limit of 0.05 USD for a common and another of 0.04 USD and a new card comes to the market for 0.03 USD, it will be bought by the user with the limit of 0.05 USD.
Why do you provide this service if you do not earn money with the Bot?
In fact, I do not earn any money providing the bot for free to interested users. But I have invested heavily into cards and I am convinced that any service that makes Steem Monsters more attractive is good for the eco-system and thus for my investment. If you like what you get you can however support the project by buying your packs through interface.
You can hind this interface here.
I wish you all good luck with your trading and playing the game in the future. If you have any further questions please do not hesitate to contact me.
All the best,
rondras