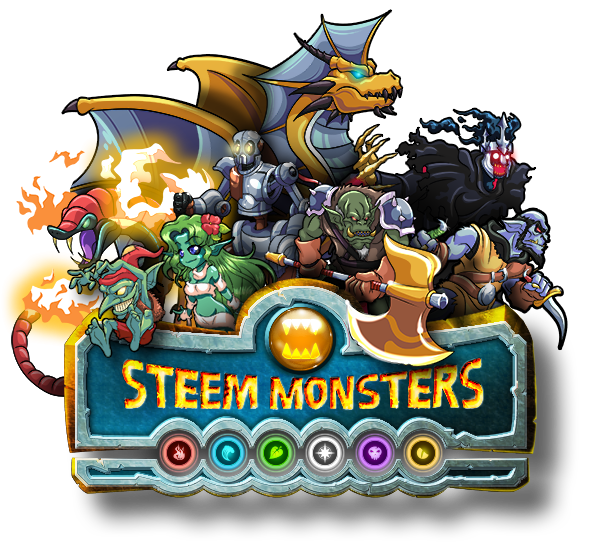 Source
All the Alpha Booster packs on steemmonter.com are sold out or are they ? ( More on that later ) On top of that the @steemmonsters kickstarter has surpassed its goal. Over-all it's been an exciting day for the @steem-monster community and I don't want to be the one to burst that bubble but I have this lingering question that perhaps you more knowledgeable monster maniacs can answer or possibly the creators themselves, @aggroed and @yabapmatt.

Now looking at the Kickstarter page some of the packages still contain Alpha Packs. For example look at the $25 Kickstarter package below As you see it contains 10 Alpha booster packs.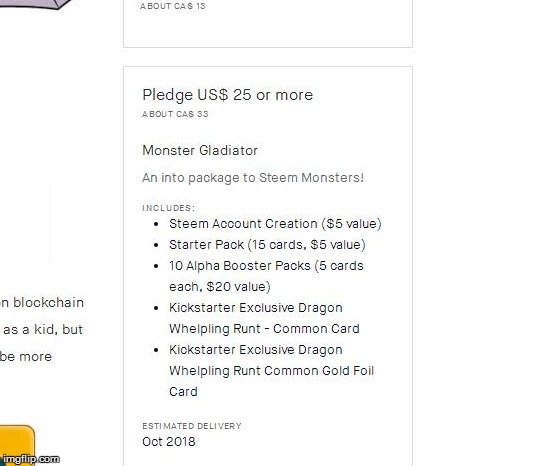 So there are still more Alpha cards to be found and if your quick you can head on over to the kickstarter pageand get some before its too late. So once the kickstarter is over and those Aplha packs are all sold then there is no more chance to get any .... Right ? Well from memory alone I remember an announcement stating that we will be allowed to have a one time purchase of 100 Alpha packs for $500 at some point ( with all the sales money going towards tournaments ).
This leads me to the quetion....
Are Alpha booster packs truly sold out ?
If all accounts can have a one time purchase of 100 packs for $500 then there is essentially unlimited packs as we would just need a second / third account to keep buying the 100 packs. Unless there is a time limit or the creators decide to not offer the one time purchase anymore this means there is an unlimited supply of Alpha cards for those willing to make multiple accounts and spend $500 a pop. Which would only hurt the value of the current cards in circulation.
# Lets hear your opinions on the subject below in the comment section. I have placed a 2 steem bounty on this topic.
@steem-bounty is a reward placed on a topic that is distributed to the participants in the topic. 95% of the bounty is distributed according to the votes from the bounty creator. 5% or the rest of the bounty is determined by votes of everyone else that voted on the comments. This initiative was started by @knircky.