Gregory-f
RentMoney
DoctorCrypto
Jznsamuel
Have won a Beta Pack from my 5 pack give away!
"Hey Randolph, that's only 4 people . . . what's gives?" you say.
Well five people did respond to my giveaway post . . . one of them ~ shoemanchu~ did not want to be included as he is a founding member of ContestKings.
Ok,
So, we lacked one person, and there either was no interest in a free beta Steem Monster pack, or the rules were too hard for the average steemian to follow.
(no follow, no upvote, no resteem)
Troubling in any event.
So, I opened it on my own . . . and got this.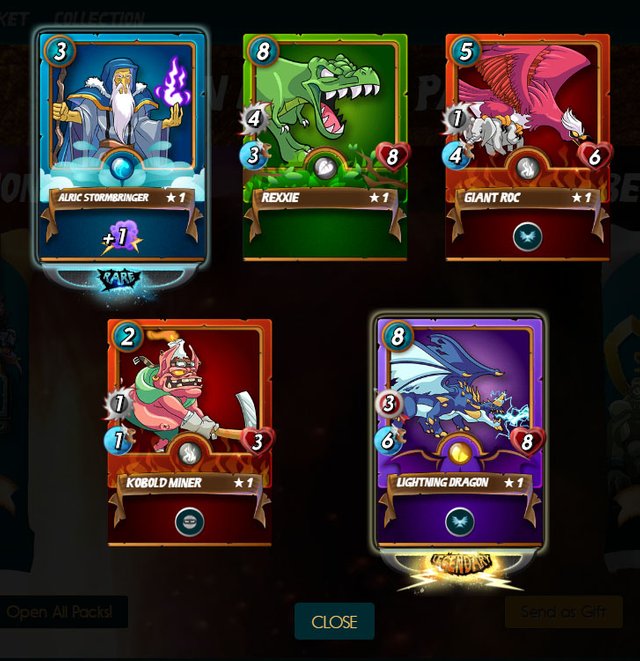 Yep, so many people chose to pass up a Kobold Miner.
Easily the only Steem-Monster with an "outie" belly button.
So congratulation to the Steem-4
I hope you have a pack opening and show us what you got.
Thank you all for playing.
https://steemmonsters.com/?ref=randolphrope
That's my code if you want to purchase a starter pack of Steem Monsters.
I am giving an alpha pack to the first ten people who use my code.
Send me a message and we will look at the verification site. (where ever that is)
RR