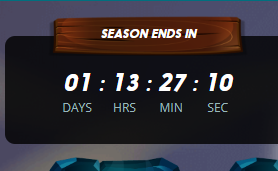 This is a reminder for everyone to log in and earn your season rewards in Steem Monsters! Theres only about a day and a half left.
The Steem Monster's team has added some really cool cards totalling 30 Reward edition cards currently. I'm looking forward to getting some leveled up and playing.

These are some of the new legendary reward cards. I have earned a few Lord Arianthus, but haven't seen the other ones yet. Black Dragon and Ruler of the Seas both look very interesting to me. The unicorn may be useful also.
Good luck to everyone over the last 36 hours of this season and hope you get something good!