Mission of Steem Monsters of the 04/26/19
In today's mission I had to fight with the race Death and get to claim my pack of cards.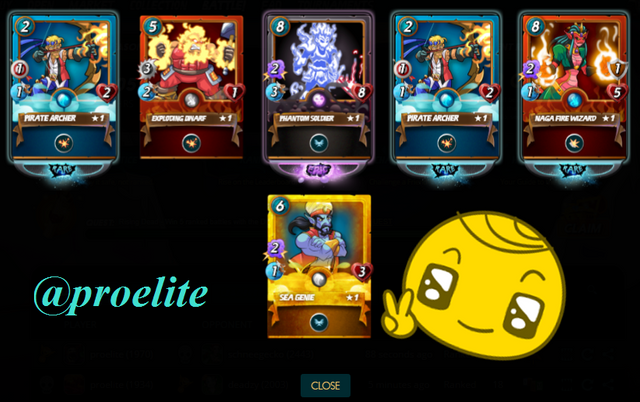 I'm happy because I got a gold card that is SEA GENIE and the other letters that came out most are RARE and an EPIC these letters are very useful for me.
Steem Monsters. It is a trading card game I have interchangeable, supported by Steemit blockchain. It is a great and innovative application.

If you have not played steem monsters here I leave the link: Steem Monsters
Until today's publication came, I hope it was to your liking and have a happy day.