Mission of Steem Monsters of 04/11/19
Today I play battling with the race Fire, I'm going to leave the capture of one of the missions that I play.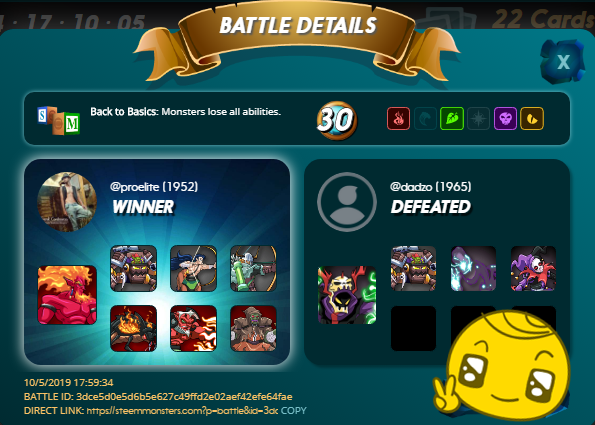 I won the mission and I was able to claim my pack of cards.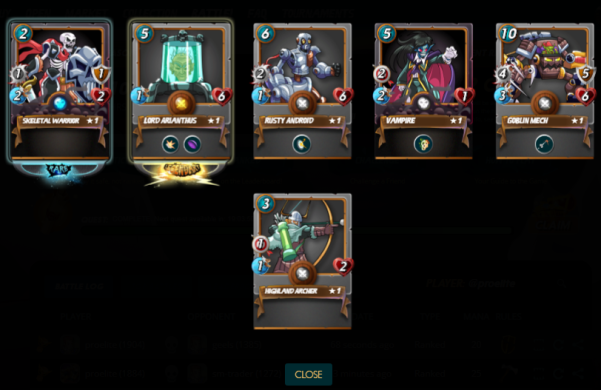 I'm happy because I got a letter LEGENDARY which is LORD ARIANTHUS, a RARE and the other letters that came out are normal, but in the same way is that they are very useful.
Steem Monsters. It is a trading card game I have interchangeable, supported by Steemit blockchain. It is a great and innovative application.

If you have not played steem monsters here I leave the link: Steem Monsters
Until today's publication came, I hope that it has been to your liking and have a happy day.