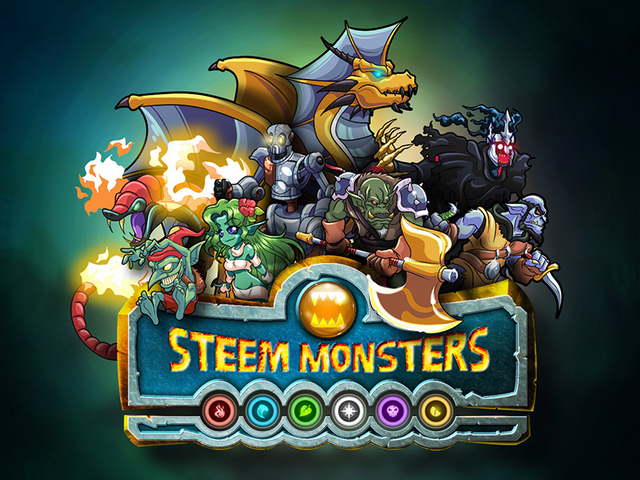 Hey all! I recently went on a quest to search for the true value of the contents of a booster pack. Obtaining the answer to the question stated in the title was a magnificent journey through the SteemMonsters website, PeakMonsters, Google Spreadsheets & now a statement of my results on Steemit. Here you will be told the true value!
Note
First of all, I have to note that the information about both the amount of cards and the rarity of each card was obtained a couple days ago. During the time that has passed, new packs have been bought and so the statistics may have slightly changed, though I doubt that it has caused any significant differences. Recent market prices are used from within an hour before posting are, therefore, relevant. High/Low prices, especially those of Gold Legendaries are slightly adjusted to fit more long-term trends. The total number of cards is assumed in BCX value, as each card obtained in a card pack initially holds a BCX value of 1.


Information
This is the information I got from PeakMonsters about the amount of monsters/summoners & their rarities:
Common
Regular: 651,338 BCX
Gold: 11,986 BCX
Total: 663,324 BCX
Rare
Regular: 256,550 BCX
Gold: 3961 BCX
Total: 260,511 BCX
Epic
Regular: 52,492 BCX
Gold: 960 BCX
Total: 53,452 BCX
Legendary
Regular: 9908 BCX
Gold: 175 BCX
Total: 10085 BCX
Total
Regular: 970,288 BCX
Gold: 17,082 BCX
Total: 987,370 BCX
For the prices, I took the average price of the monsters & summoners of each rarity separately, due to their obviously wildy different values. Gold is taken separately as well. They are averages, as each monster obviously costs a bit less or more than another. Following are the prices per monster/summoner.
Regular
Common Monster: $0.04
Rare Monster: $0.07
Rare Summoner: $0.28
Epic Monster: $0.25
Legendary Monster: $5.40
Legendary Summoner $10
Gold
Common Monster: $2.50
Rare Monster: $11.50
Rare Summoner: $30
Epic Monster: $45
Legendary Monster: $750
Legendary Summoner: $2000


Calculations
Now I first merged the Monsters with the Summoners for both the Rare & the Legendary rarities. Because the amount of each rare monster is the same as the amount of each rare summoner (same for legendary), this is pretty easy:
Regular Rare: (0.07x15 + 0.28x5)/20 = $0.1225
Regular Legendary: (5.40x8 + 10x1)/9 = $5.91
Gold Rare: (11.50x15 + 30x5)/20 = $16.125
Gold Legendary: (750x8 + 2000x1)/9 = $889
Now, for the total value of all cards, we simply put the prices of each rarity's card for both regular & gold together with its total number of cards & we obtain its value.
Regular
Common: 651,338 x 0.04 = $26,053
Rare: 256,550 x 0.1225 = $31,427
Epic: 52,492 x 0.25 = $13,123
Legendary: 9908 x 5.91 = $58,556
Total Regular: $129,159
Gold
Common: 11,986 x 2.50 = $29,965
Rare: 3961 x 16.125 = $63,871
Epic: 960 x 45 = $43,200
Legendary: 175 x 889 = $155,575
Total Gold: $292,611
Total
Total Cards Value: $421,770
Value per Card: 421,711 / 987,370 = $0.427
Value per Cardpack: 0.427 x 5 = $2.135


Results
The value per Cardpack is therefor on average $2.135.
Other interesting results include:
Legendaries seem to hover around a chance of 1%, whilst Gold Foil seems to hit 1.73% per card.
The above means that any card pack has a 5% chance of containing a Legendary and an 8.85% chance of containing a Gold foil.
Gold Foil Legendaries account for about 37% of the value of Card Packs.
The chance on a Gold Legendary is about 0.0173% per card and 0.0885% per cardpack. You're expected to get one of them approximately every 1130 packs.
Note, however, that selling these cards for these prices may offer more of a problem and that luck is a key factor here. As you see in the calculations, $155,575 out of the $421,770 belongs to the value of Gold Legendaries. Even if you buy 1000 packs, the chance that you'll get one is actually only about 59%. If you get one, it can sell for $750 or even much higher. This may take some time, however, as the gold legendary market usually includes at most a couple sales per day.


Conclusion
Buy packs if you're feeling lucky & simply like it. In theory, it offers about 5% profit, but this profit is very hard to claim. Therefore, buying Card Packs is not a very good way of making quick money. On the short-term, you're more likely to lose money from it, rather than winning it.
Pizzachain's Idea
In my opinion, it's a better idea to buy cards straight off the market. Currently, many cards are being listed on the market at very underpriced heights. $0.03 commons are a very relevant example.
If you liked this post, feel free to support me with an upvote/resteem. Follow me if you wish to see more!
Please leave any feedback/criticism in the comments. Please keep it civilized. Saying that I'm a bad writer is okay, but then also explain why :)
Credit