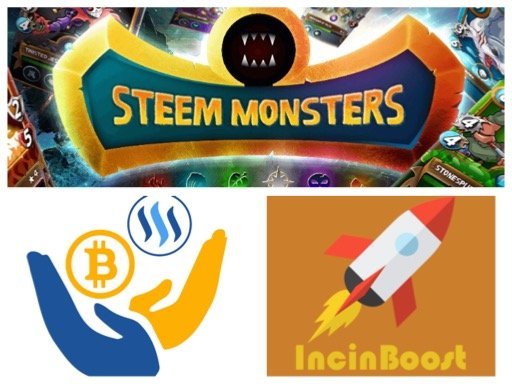 SteemBasicIncome / Incinboost / Steem Monsters Giveaway
With the ever changing prices of STEEM and the significant drops that we have been seeing, Steem Monsters cards are becoming much more expensive from a STEEM perspective to buy.
It's because of this reason that myself and some of my team members will be rolling out a new wave of giveaways.
For this contest all you simply need to do is:
1.) Drop any comment below you can think of.
2.) A few main objectives here with your comments, either try to make me laugh, teach me
something about Steemit / Steem Blockchain that I didn't know or drop some knowledge on me related to Steem Monsters that helps me learn this game better, each card and/or abilities or gameplay mechanics.
I will randomly select one person for each giveaway to receive the specified free card for the giveaway.
NOTE: If your Steem Monsters username is different than your Steemit username please leave your username where you would like to receive your cards in your comment so that there are no issues with receiving your cards should you win.
Instead now, the prizes will depend on the post reward payouts, in the following manner (STEEM POWER is excluded from this count):
1.) 0.50 or less in STEEM paid out in author rewards - no prize will be awarded for the daily post.
2.) 0.51 STEEM to 1.00 STEEM paid out in author rewards - 1x Steem Monsters common chosen at random.
3.) 1.01 STEEM to 1.50 STEEM paid out in author rewards - 1x Steem Monsters rare chosen at random.
4.) 1.51 STEEM to 2.50 STEEM paid out in author rewards - 1x Share of SteemBasicIncome or Incinboost of my choosing.
5.) 2.51 STEEM or greater paid out in author rewards - 1x Steem Monsters epic card chosen at random
**NOTE: Upvotes, follows and Resteems are NOT required for participation but are of course appreciated. All you have to do to participate is select a number and drop it in the comments.
That's it!
Thank you for participating and good luck!