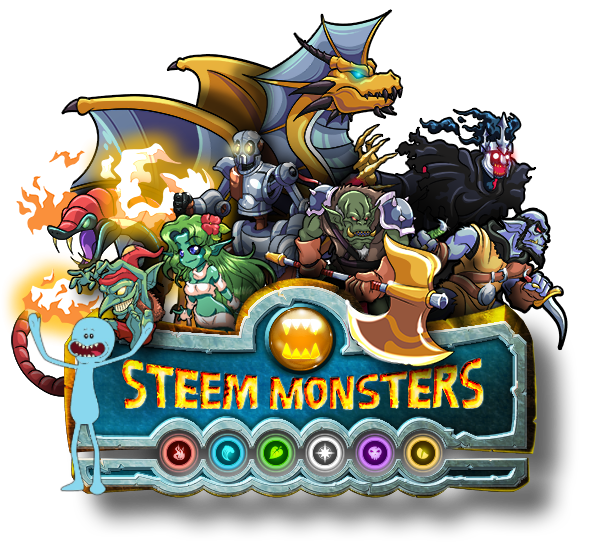 The Mission part 2!
The Mission is on going! What I like comparing to what @timcliff had the Steem Blast day I'm just going to keep doing ground work with my version of promoting @steemmonsters with my flyers.
I'm still promoting Steem and thats what we need to help get the value of Steem up with other wanting it.
---
So back to the Comic Book store, where I left my flyers. I talked to the own and he said they had been real slow. He told me that Saturdays are when they get the most of there visitors in the store.
In which I understand because thats when most us nerds come out to play!
I went ahead and left some new flyers with the Kickstarter QR so we can get that taking care of.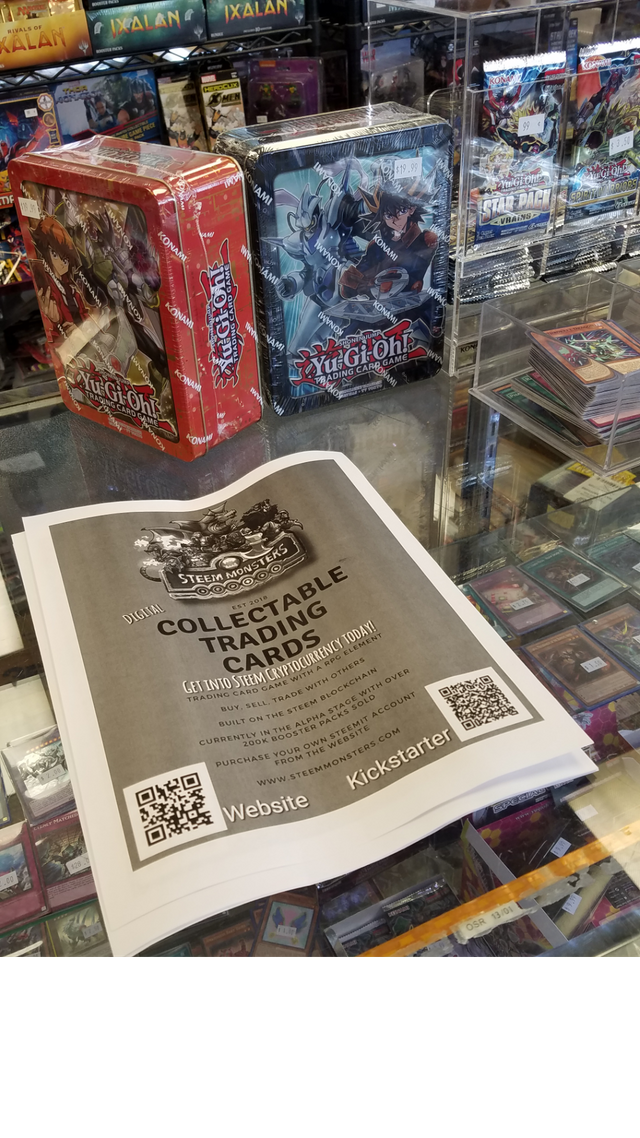 Now on my way home I was thinking of other places to leave a flyer and Boom there it was. It was our 80's theme Ice Cream shop called Pops & Rockets. While enjoying a popsicle I left this Nice reading material for the unknowingly new Steem members!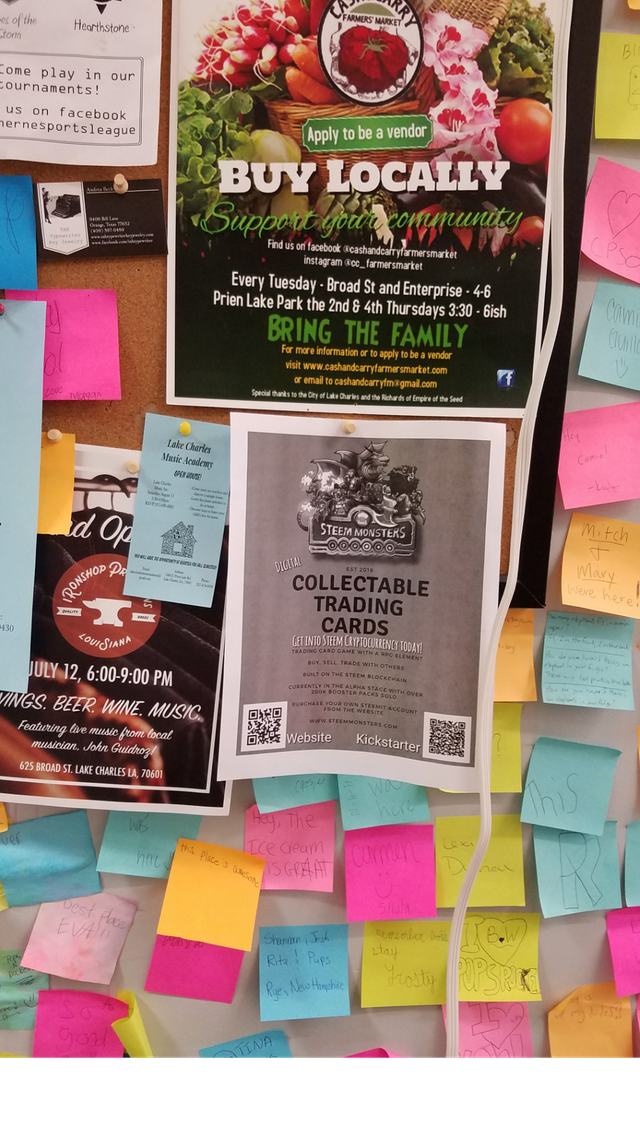 This is what the updated version looks like with color!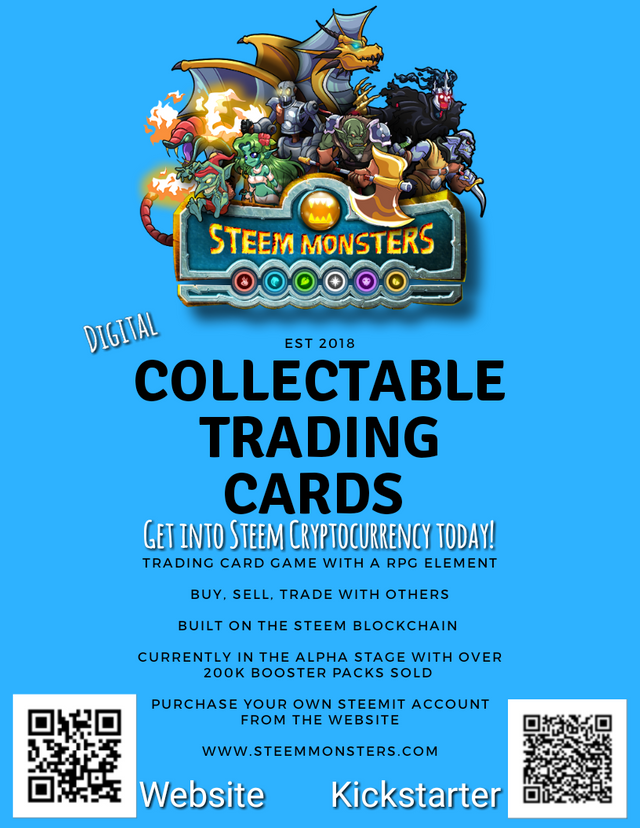 ---
With all that said, get out and spread the news about our awesome platform! Yes this is a challenge!
---
If your to lazy to make your own flyer just copy mine and print them out. "Team work makes the Dream work!"
Click here to join Steem Monsters Discord
Tell your friends and family about http://SteemMonsters.com where you can purchase a Steemit account and get SteemMonsters Starter Pack!
I would like to thank @yabapmatt and @aggroed for creating @steemmonsters!
VOTE them for witness!