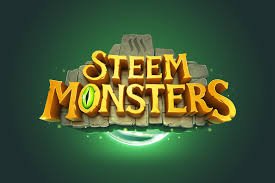 I visited the #introduceyourself tag this morning and I must admit there are some serious first time posts that really hit it, there's a air of seriousness flying around there than the usual. Buckle up people, some hot writers are coming in now that there is more focus and attention on retention and onboarding, it is a good time to be a newbie as a matter of fact.
This post was actually intended to be about Steem monsters, the game ofcourse, first card collection/battle game to ever be on a blockchain and generate a huge sum of revenue in so little time. With lush graphics and infinite ability to grow the strength of your cards after every battle, this game is definitely one to follow, just yesterday, a friend opened a pack and found a gold foil card worth much more than he acquired it, and guess what, the cards are subject to appreciate in value by just holding it.
I have my stack of cards getting ready for the tournament, even though I know deep down I should really buy more packs, something even tell's me I might just hit a gold foil card next or a Legendary, dang, I'ld love a Legendary but...its more than just knowing I have to buy right?...anyway...things are still happening in the market I'm yet to understand, I keep pilling my stacks of card though when I have the chance, hopefully, all the EPIC's and RARE's I have will shine for me in one way or the other. Again I'm stoked for some reason to be apart of this game in my little way lol.
Lookout for this gamer people...he might just win all the battles when the tournament begins. hehe