My SteemMonsters Dragon Collection
Look at those beautiful dragons. I hope they will help me to rank my level 1 alpha deck, so I will get some reward cards.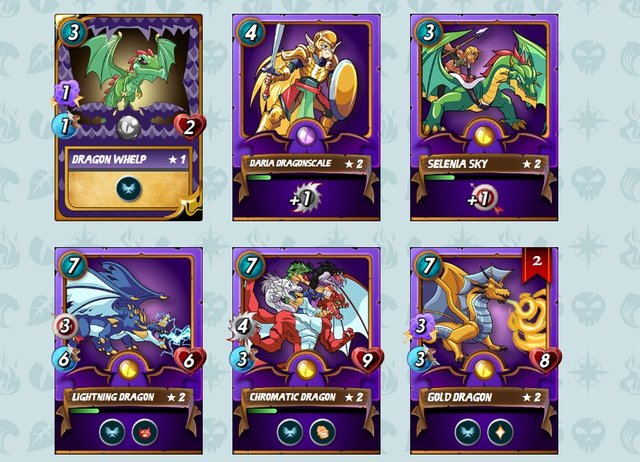 Alpha Deck
Since my account only holds a set of Alpha level 1 Steemmonsters cards, I needed something to spice it up.
If you have been playing at level 1, you know it is not easy to complete your Daily Quests and move up in the ranking this season.
I wasn't winning a lot of games with my low leveled deck, and found that the amount of time I spent on completing a DQ was not worth the 1 reward card. So I decided to focus on season rewards.
And what better way to do so than by adding my dragon collection to the deck. I'm still not used to play with them, but since I have them, I moved up to the Silver league already.
Now, I'm aiming for the Gold League! :)