Last season I managed to get to Diamond Level 3, which gave me 50 reward cards. Most were unremarkable, but I was able to sell two of my recently acquired gold cards before the inevitable dip in price that comes with the season's end influx of new cards on the market. By selling 2 gold cards I had no use for, I was able to add 12.5 steem to my pile.
Here is the best of what I got.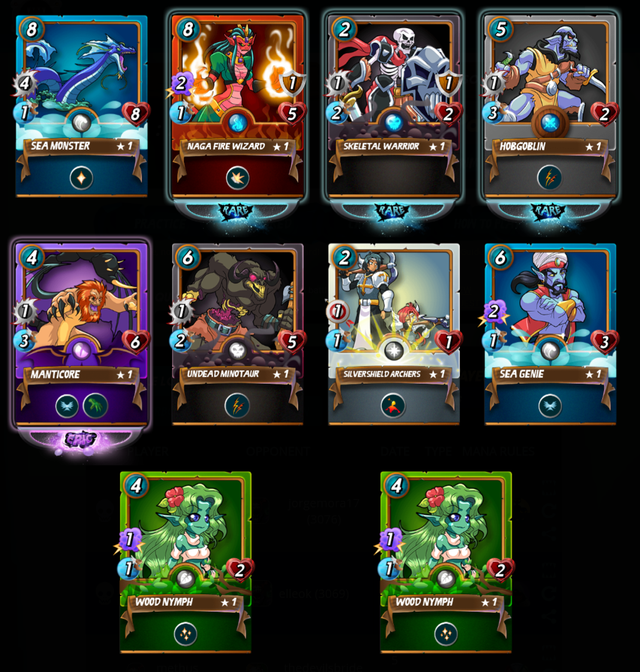 I'm liking the Phantom Soldier as a cover against Snipe in high mana battles. Especially in the Target Practice variant, so I can keep my Screaming Banshee blasting for a few rounds.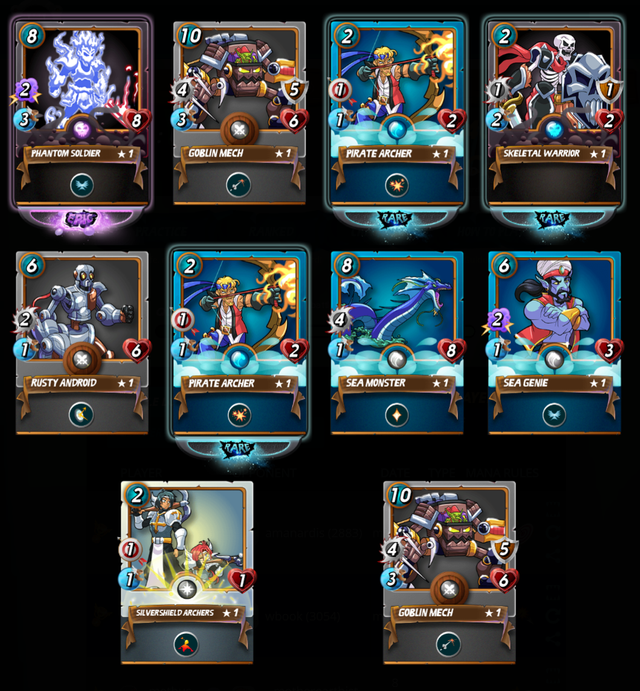 The Javelin Thrower was one of the ones I sold. I just don't see a situation where I would include it in my team. There are several better options for the Mana, IMO. If rather have the 6 Steem.