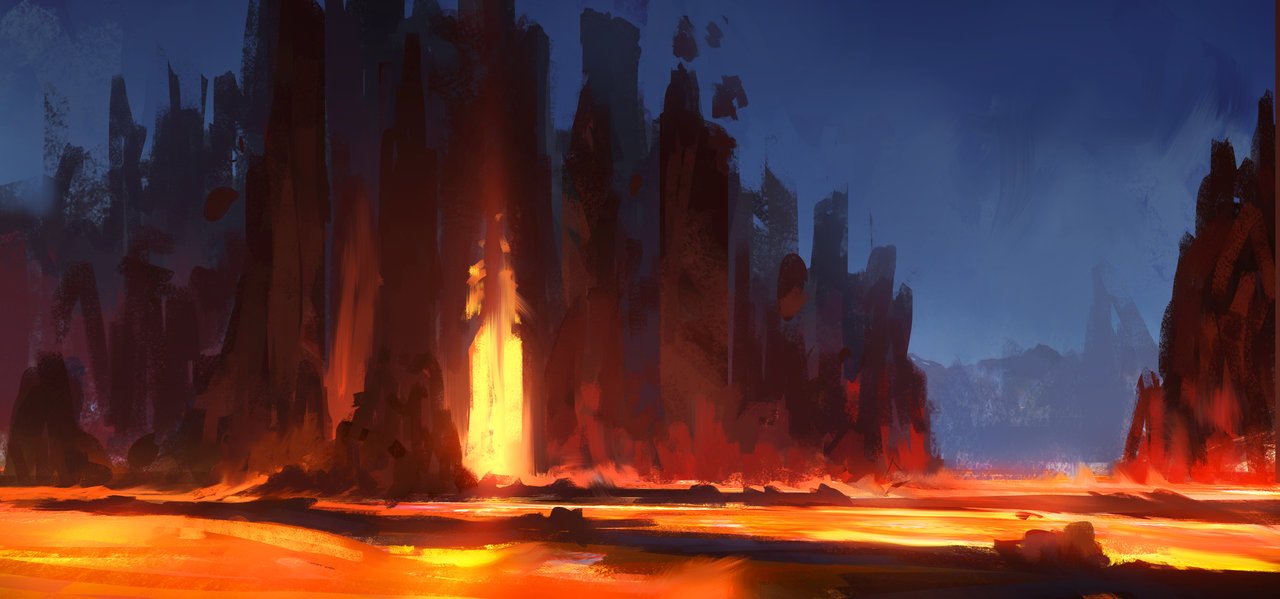 I've been wandering around in this hot and barren wasteland for some time now. They call it the Splinterlands. I'm not sure why though, because there isn't much wood here where I'm at.
I'm not sure how I got here or where I came from. One morning I woke up with a really bad headache and couldn't remember anything. I don't look like most of the people from around here, so I must be some kind of outsider.
The military folks from around here have been really nice to me. I think they want to recruit me or something. I'm not sure if it's because I'm so handsome or because of my awesome muscles. One thing they all say though is how amazing my hair is.
I really enjoy this climate. There are lots of volcanoes around which smell amazing. Jagged rocks, heat, and the smell of sulfur really gets my blood pumping!
I found this strange rectangular contraption that allows me to access this interface called Steemit. Some people on here are trying to get ready for this monster tournament that's coming soon. This must be how all of the people who compete in tournaments communicate with each other.
Even though I'm not sure what these Steem Dollars are worth, I'm all about competition so I decided to start on my journey towards being in this tournament.

To prepare for the tournaments, I decided that I would need to get my hands on a some of these monsters. There is a chat room where a lot of these monster guys hang out. One cool guy named @bobbythegreat traded me two awesome monsters for what little Steem I had.
Now, I have this Giant Roc and Fire Beetle. They seem like great companions so far. Is it really fair to call them monsters? After I get done training with my companions, noone will want to mess with us!
I guess I'm going to start training these two soon now. I'm not sure what else to do at this point. Until the fighting begins, I will be reading up on Steemit about what I can do to be ready. If you have an extra special post about monsters, I may stop by to leave you a message and share your post.
The leaders in the military veteran's community seem like some top notch folk, so I will be supporting their work as well. Some of them seem to really be into these monsters.
If you remember me and can tell me about where you think I might be from let me know. I'm probably very important wherever I'm from and they might be looking for me. I hope to see you along my journey and wish everyone good luck in the tournaments coming up soon!

Fire Landscape art by InterstellarDeejon from deviantart.com
Divider and Banner artwork courtesy of @calumam