Free Steemmonsters RARE Card Giveaway #4: Flame Imp. No Upvote, No Resteem, No Follow Required
Hey guys. Do you play Steemmonsters? Then join this FREE giveaway and win a RARE card. NO upvote, resteem or follow is required! (but appreciated)
In this giveaway, i'm giving away the RARE card 'Flame Imp'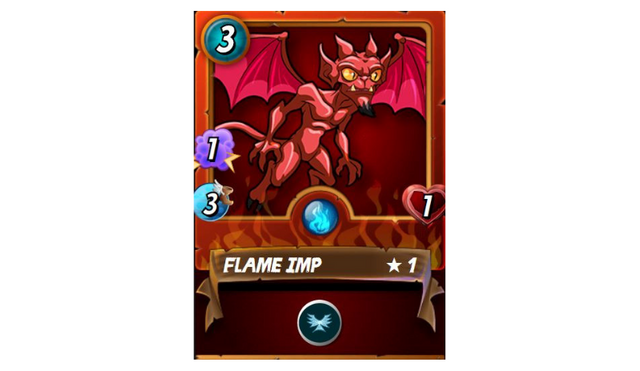 How To join this giveaway:
All you need to do to be eligible to win this rare card is to leave a comment, and tag one person who might be interested in this giveaway.
No Upvote, No Resteem, No Follow Required (but appreciated)
If your SteemMonsters username is different from the account you are commenting with, please leave it in the comment.
I will be using steem comment picker to pick the winner after 7 days.
Good Luck.
Check Out My Other Giveaways:
https://steemit.com/steemmonsters/@macbaren/free-steemmonsters-rare-card-giveaway-3-twisted-jester-no-upvote-no-resteem-no-follow-required
https://steemit.com/steemmonsters/@macbaren/free-steemmonsters-rare-card-giveaway-2-cerberus-no-upvote-no-resteem-no-follow-required
https://steemit.com/steemmonsters/@macbaren/free-steemmonsters-legendary-card-giveaway-sacred-unicorn-no-upvote-no-resteem-no-follow-required