Last time I felt lucky and it wasn't so lucky for me. So maybe it will work when I'm not feeling lucky? Again I decided to exchange my Steem into 5000 DEC and spent it on two orbs. What was inside?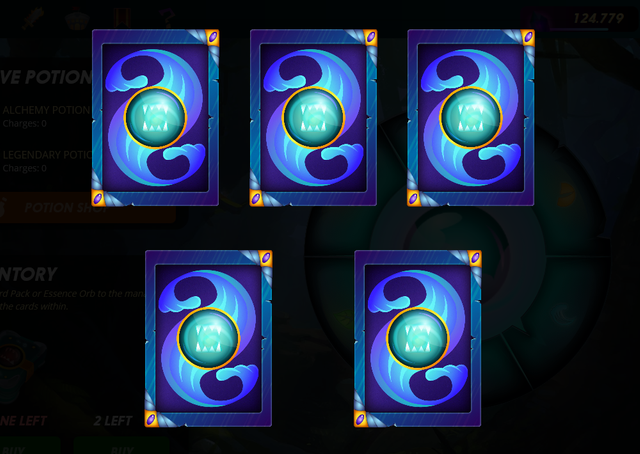 This time exchange of 5000 DEC was about $5.830 - will I bet this number? Well... Here are the results: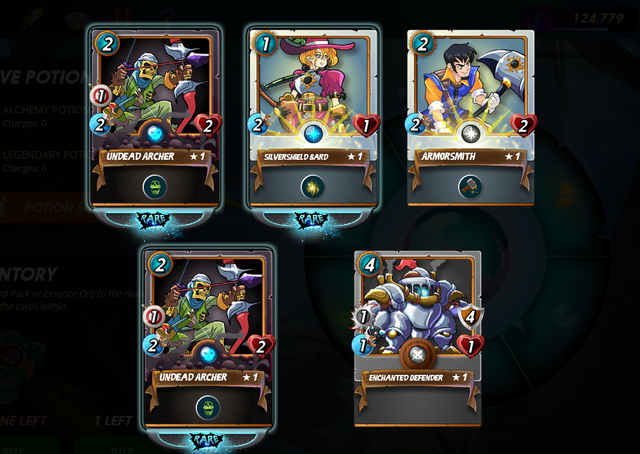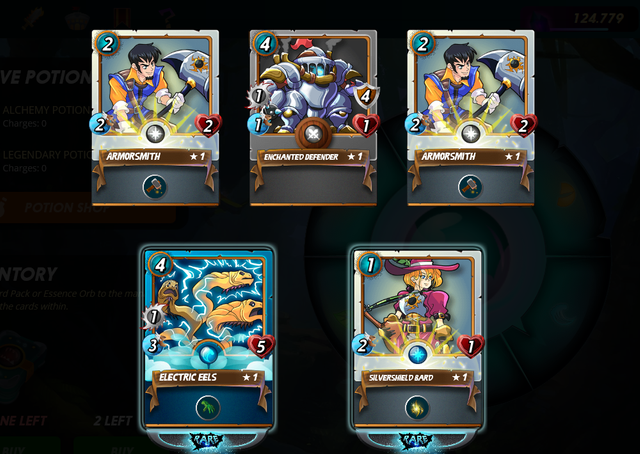 Five commons and five rares. I already knew this was really bad, there was no chance for return of investment. But how much I will lost?
Commons:
Armorsmith: $0.17
Armorsmith: $0.17
Armorsmith: $0.17
Enchanted Defender: $0.068
Enchanted Defender: $0.068
total: $0.646
Rares:
Electric Eels: $0.24
Silvershield Bard: $0.20
Silvershield Bard: $0.20
Undead Archer: $0.27
Undead Archer: $0.27
total: $1.18
All these cards were worth only $1.826! Steem Monsters, come one! This was the worst deal possible - I have $4.004 less in my wallet. Fool me once, shame on you, fool me twice, shame on me :(