Hi all,
This is my daily steemmonsters report.
Yesterday I managed to creep up to the Gold III level, which gives six reward cards for doing your daily task.
I was very happy, because as I tried to turn the third card round, it started shaking, and that was a clear message ... it was going to be a LEGENDARY card!
Ok, it is the cheapest legendary card, but still far better than many others.
So a good catch yesterday.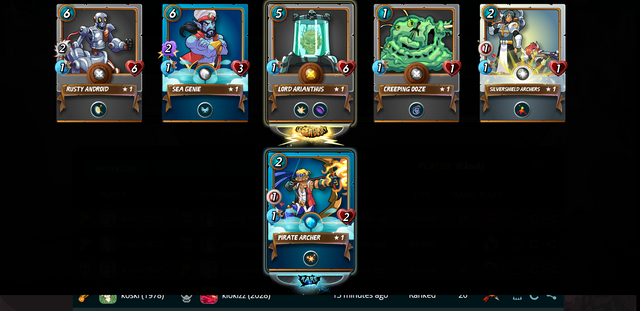 Let's see what I'll get next time.
Thanks for visiting my blog. Bye!
Posted from esteem.