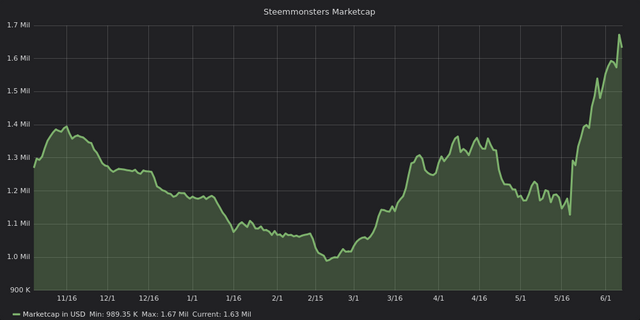 Congratz to @steemmonsters and the Splinterlands.
I have seen my deck increase in value and overall markecap of the cards seems to be going up very sharply ever since the new version and the token has come out.
I personally feel more enjoyment out of the game, there are now two things I can hunt for every day.
I am also enjoying the fact that the payback for converting my tokens into cards is fairly decent. Most of the time my daily rewards get me cards worth close to $2 and that seems fair, given that some day I will get a more rare card, that will be worth much more.
So overall great Job!
I have seen very little blockchain games with this much substance.
I think key will be now getting normies onto the platform. I have seen a few normies, people that are not into crypto start the game and leave. Most of them tell me they get discouraged after not being able to win with just the starting set.
I am sure the team will figure out a way to make this thing grow and grow as they have been.
I am impressed. Steem is lucky to have you guys.