Another One Bites The Dust - Splinterlands Champion II League Reached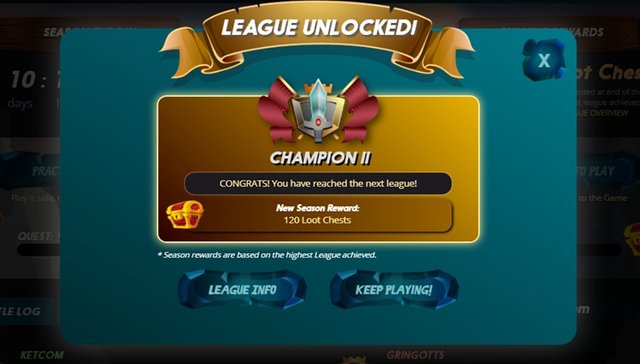 It was another Sunday without church service at the church though, we have however been watching and engaging in the Sunday church worship online and have been getting use to it if I might add. This is because the partial lockdown prevents worship centers from engaging in the usual activities at the worship centers to avoid the spread of the Corona virus which I'll say is not letting down at all as the report of number of people getting infected is steadily increasing.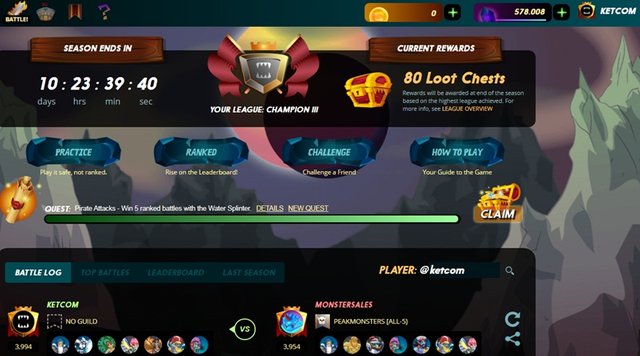 I got the Water Splinter for my daily quest, at first my goal was just to try and complete my daily quest and I think I did fairly ok with that because I won six of the nine battles I fought to complete my daily quest. It was in a way ok as I got lucky sometimes at the end, so I'll say the opponents I met today where a tough nut to crack.
Anyways, after completing my daily quest I felt I was done for the day at the Splinterlands battlefield, but as was working on the Lappy doing some research on crypto stuff I discovered that I was getting bored, look at the price of Bitcoin and Ethereum just trading sideways for some time now. Are we going to break off and hit the upward trend permanently or are we going to sink and fall down to the 7k level as some predict?
Anyhow, I decided to give the next level a shut and see if the mighty players are off duty today. It turns out that they are not asleep because I got knocked down each time I was almost getting to my target. Lucky for me, during the final run in which I had decided if I didn't hit it I'll stop, I got a four match winning streak that landed me exactly where I wanted to be and that was Champion II league, Champion III league has bite the dust. Lol.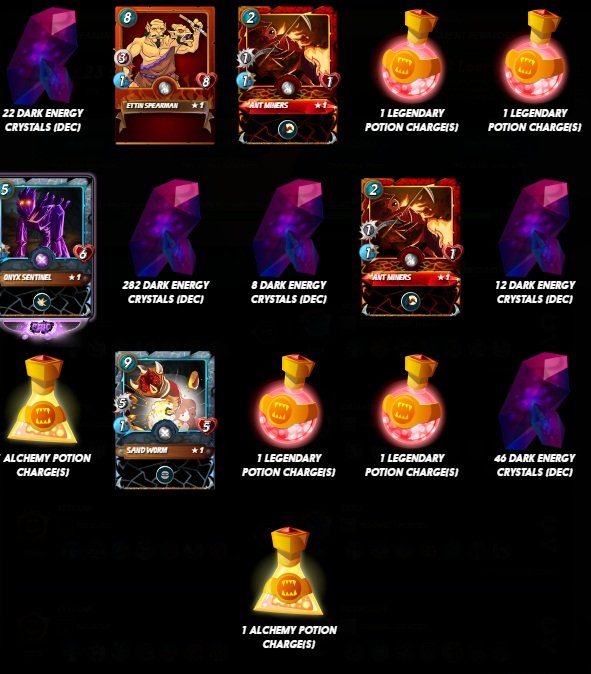 Rewards day 245
I think my rewards today were a bit similar to what I got yesterday, I got just one Epic card, some Common cards, some Legendary and Alchemy potions and then some DECs and that wrapped it up. Hmmm! There are times you have this feelings that you are going to get some really good stuff when the cards are flipped but your confidence kinda dies down when all the cards are flipped and you didn't get the kind of stuff you wanted. Lol.
You can watch one of my battles by clicking the link below, thanks: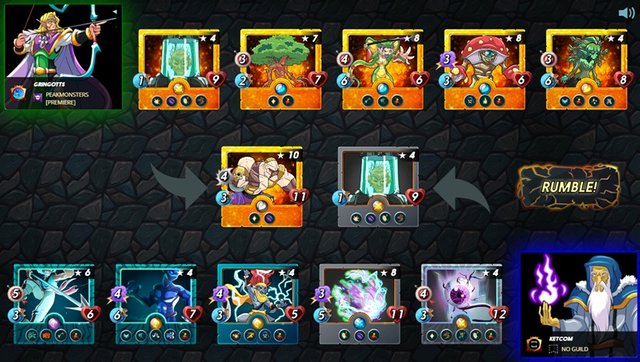 https://steemmonsters.com?p=battle&id=8af60f9995b28374c95b9be21ab14215082e1b18&ref=ketcom
Thanks for reading. Keep your comments coming and follow me if you have not already done that. Again, thanks a lot for your support to me always.
REFERRAL:
If you haven't joined the splinterlands games you can use my referral link https://steemmonsters.com?ref=ketcom to join and I'll give you all the support I can offer including one or more free cards. Thanks. There are referral rewards offered by splinterlands when a new member joins using your referral link, so can check that out as well.