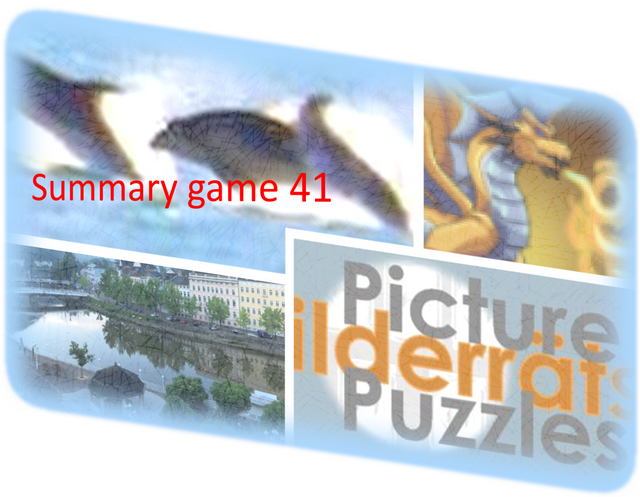 Dieses Spiel habe ich gewonnen, weil sich der Gewinner des Spiels nicht korrekt angemeldet hatte. Seine Karte 5 wäre ein Minotaur Warrior der Common Klasse geworden, welche jetzt in meiner Sammlung ist.
I won this game because the winner of the game did not register correctly. His card 5 would have become a Minotaur Warrior of the Common Class, which is now in my collection.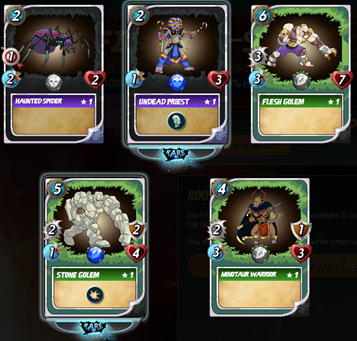 Die Auswertung des Spiels ergab folgende Punkteliste | The evaluation of the game resulted in the following points list

Ich beende die Spiele | I'll finish the games
Ich habe heute nach dem Spielmotto: "Fühle dich frei von jeglicher Verpflichtung" einen Beschluß gefasst, welcher die Spiele "Bilderrätsel" in dieser Form beenden! Es heißt: Beende Dinge, wenn es am schönsten ist! Es ist für mich jedoch primär an der Zeit, auf meinen Weg zum Ziel zurückzukehren!
Today I made a decision according to the motto: "Feel free of any obligation", which ends the games "picture puzzles" in this form! It means: Finish things when it is most beautiful! It is, however, primarily time for me to return on my way to the goal!
Gründe: | Reasons
Vor ein par Tagen habe ich ein neues Projekt übernommen, über das ich hier noch nicht schreiben kann. Was ich sagen darf ist, dass ich mein Wissen, vielen Studenten der Medizintechnik, für ihre berufliche Entwicklung mitgeben kann!
Die Steemmonsters Spiele rücken in die Nähe und ich muss mich darauf vorbereiten.
Meine Muttersprache ist deutsch und es ist manchmal schwer, Emotionen ins englische zu übersetzen!
A few days ago I took on a new project that I can't write about here yet. What I can say is that I can give my knowledge, many students of medical technology, for their professional development!
The Steemmonsters games are getting closer and I have to prepare for them.
My mother tongue is German and it is sometimes difficult to translate emotions into English!
Ich bin vor etwa neun Monaten zu Steemit gekommen und fand mich Anfangs schlecht zurecht!. Vielleicht auch deswegen, weil ich nie Facebook und Google+ nutzte. Was aber nicht heißt, dass ich solche Systeme nicht bewerten kann. Als Datenschutzbeauftragter hatte ich solche Medien in den Anfangszeiten (1994-1998) (AOL, MSN) genutzt, dokumentiert und bewertet.
I came to Steemit about nine months ago and found it hard to find my way around in the beginning! Maybe because I never used Facebook and Google+. But that doesn't mean that I can't rate such systems. As a data protection officer, I used, documented and evaluated such media in the early days (1994-1998) (AOL, MSN).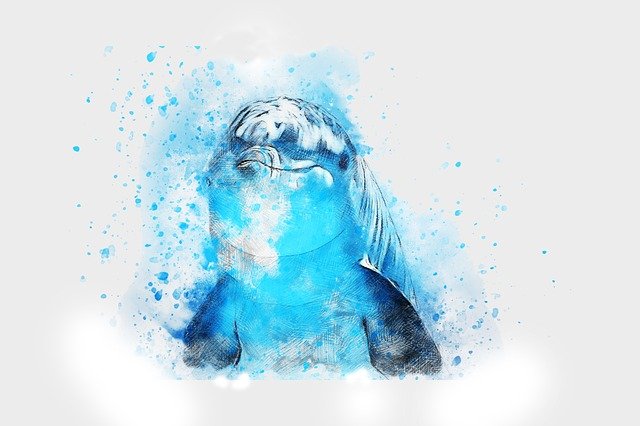 Source: pixabay.com
Ich bin ein Typ, der sich Ziele setzt! Ich habe viel gelesen um mir einen Platz auf dieser Plattform zu schaffen. Ich habe Gefallen gefunden und habe einige meiner gesparten Kryptos in Steem gewandelt, um als Delfin, Spieler und Unterstützer zu belohnen, welche mir auf einer spirituellen Art gedanklich folgen. Ich bin für das noch vor mir stehende Leben abgesichert und kenne Tiefen und Höhen. Mein Ziel bei diesen Spielen war es, zehn Spieler pro Spiel zu erreichen und mit Kraft auszustatten.
I am a guy who sets goals! I've read a lot to make a place for myself on this platform. I have found favor and have converted some of my saved crypts into Steem to reward as a dolphin, player and supporter who follow me mentally in a spiritual way. I am secured for the life ahead and I know depths and heights. My goal in these games was to reach ten players per game and equip them with strength.
Einen ganz großen Dank geht hier an @onefatindian und @poyim! Ihr habt einen Platz in meinem Leben eingenommen! Ich werde Euch nochmal richtig für eure Loyalität powern und schicke Euch gleich nach der Veröffentlichung dieses Posts jeweils ein Steemmonsters Booster Pack als Beweis meiner Loyalität und Dankbarkeit! Zusätzlich verzehnfache ich Eure erreichten Punkte!
A big thank you goes here to @onefatindian, and @poyim! You have taken a place in my life! I will power you again for your loyalty and send you a Steemmonsters Booster Pack right after the release of this post as proof of my loyalty and gratitude! In addition I will increase your points tenfold!
Ich habe die Auszahlungsform SteemPower gewählt, mit dem Hintergedanken, dass diese Form die beste Art ist, mein Beitrag in die Community, indirekt anderen Steemians zur Kraftsteigerung mitzugeben! Nur gemeinsam sind wir stark! Ich schwimme jetzt erstmal in sichere Gewässer (Delegation) und komme mit neuer Energie zurück, wenn es die Zeit zulässt!
I have chosen the payment form SteemPower, with the ulterior motive that this form is the best way to give my contribution to the community, indirectly to other Steemians to increase strength! Only together we are strong! Now I swim into safe waters (delegation) and come back with new energy, if time permits!
Let's prepare ourselves and look forward to the upcoming games with our monsters!
Always have good luck and success and fun!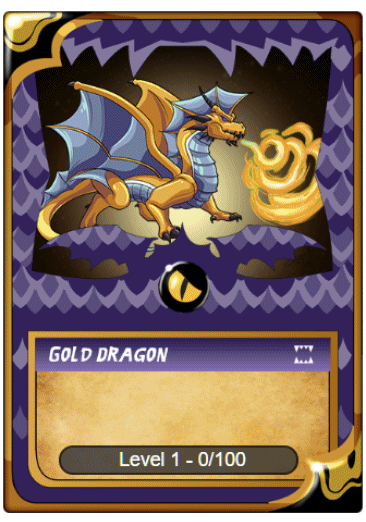 History
Winners of games
Winners of Powerbonus
(Started at game 15)
Winners of surprise bonus
Winners of Loyalty Power
(Started at round 7)

content by @jeenger