Steemmonsters season reward : 16-10-2019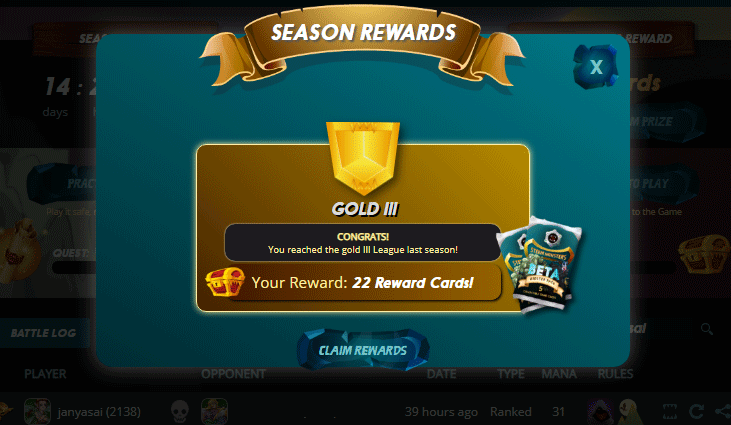 This steemmonsters season just finished - I win 1 epic and 4 rare cards.
Hi everybody,
I end up at Gold III rank and win 22 cards as you can see from above picture.
Finally this season has ended and this new season start, I end up at rank Gold III and I reward with 22 cards!
This is what I got ..... 😱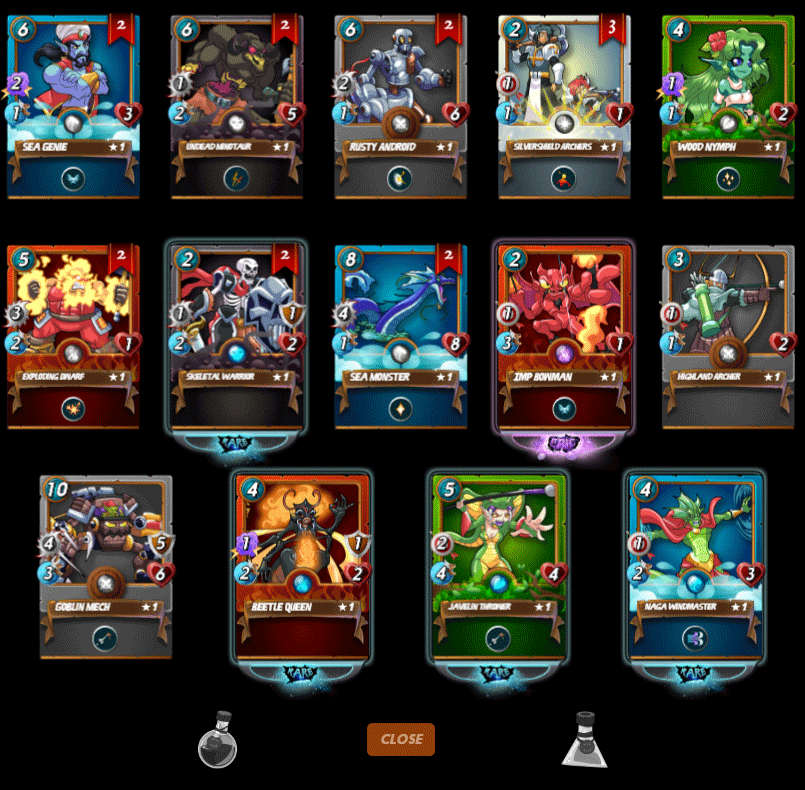 I get 1 epic, 4 rare cards and the rest are normal cards ... 😐 😐 😐
That's all for now. 😊
Have a nice day!
Upvote
Follow
Resteem

footer created with steemitboard - click any award to see my board of honor