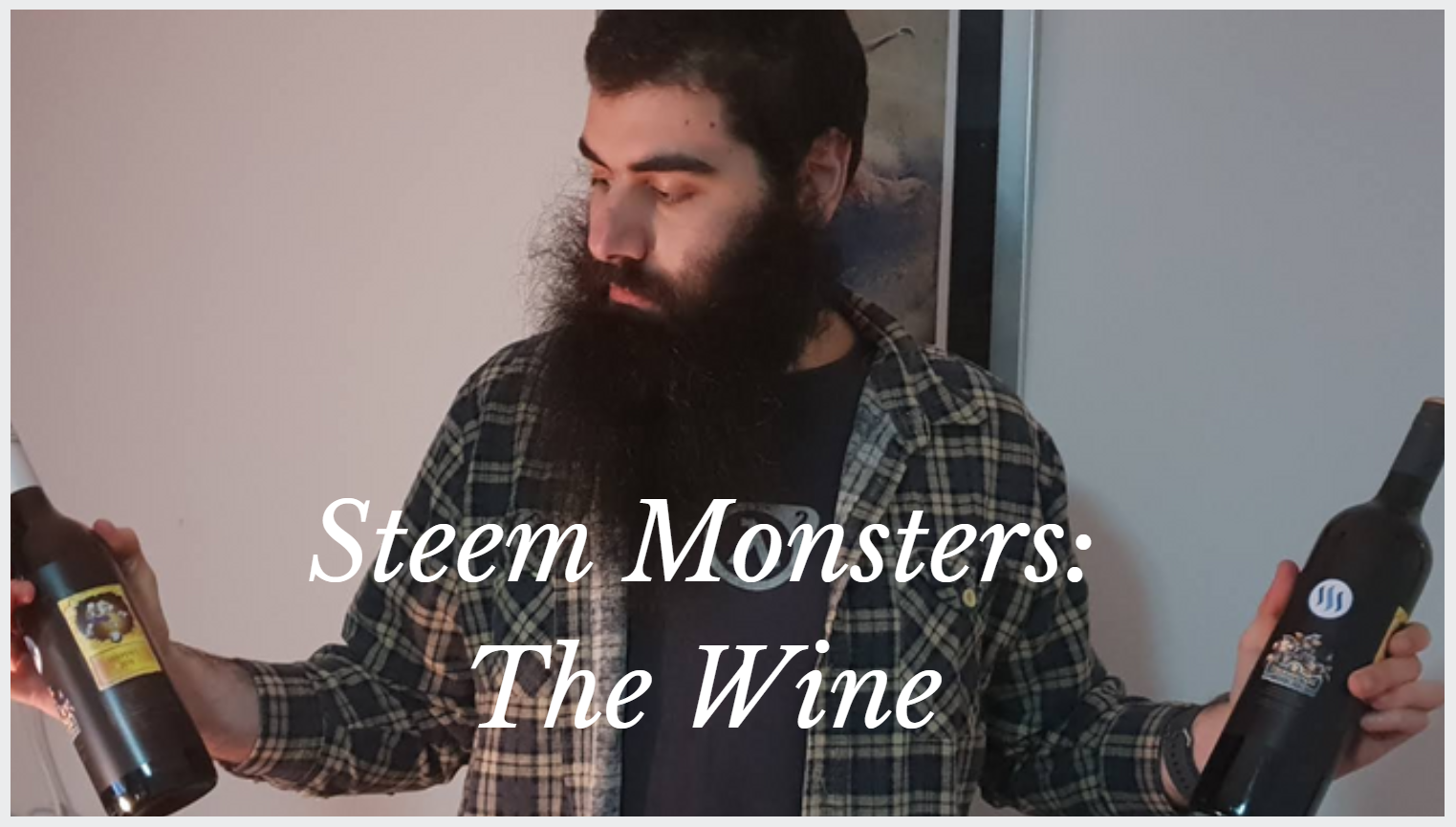 Like Steem, the @Steemmonsters community has been wonderful at bringing people together. I've met a bunch of interesting people in the official discord and of course, there's the rather ongoing parable of an @mattclarke and his incredible love affair with the humble, common flesh golem.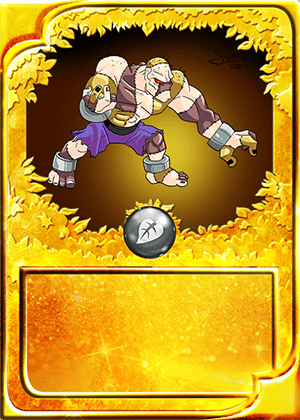 The Flesh Golem is a common card from the Earth splinter, but one that has been consistently unavailable for the bargain basement prices of the other common cards from other splinters.
@mattclarke has had a love affair with this card, and as he was the one to introduce me to the Steem blockchain, and steemit itself, I tend to want to spoil the man.
He also organised the monthly steem meet ups we have in Adelaide, which enable us mallsballers based Steemians to meet, scheme, laugh, and probably, eventually, openly weep together.
To celebrate the fact that he's gone another year around the sun without murdering anyone (to our knowledge) - I decided to put together a special, fully custom gift for him, in collaboration with @o07 and @ursa.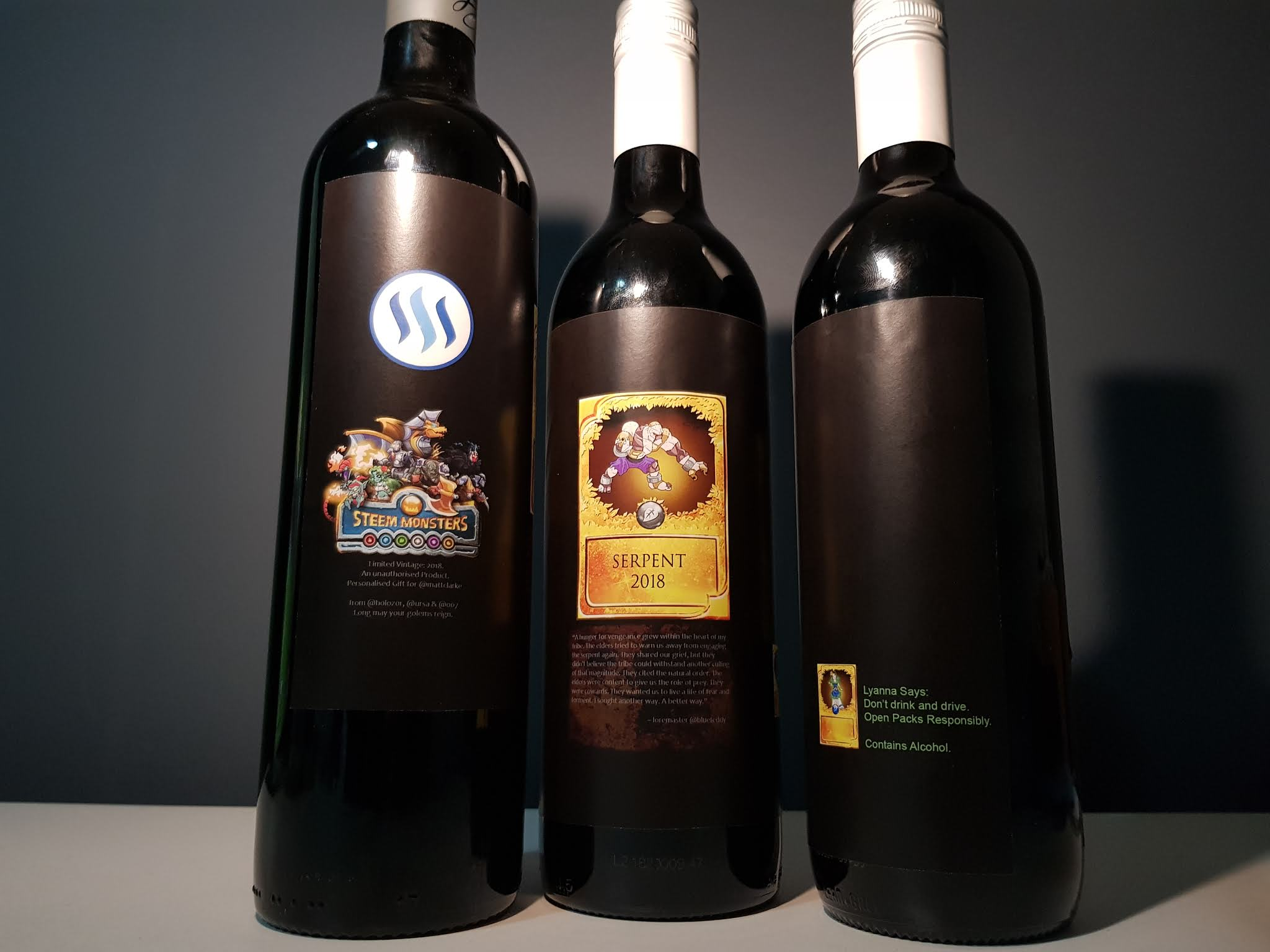 You've got some custom-made Steem Monsters, Flesh Golem themed wine. Enjoy it. Below, I've uploaded a timelapse of me creating the artwork in secret.
The Steem Monsters logo is featured on the bottle, along with a disclaimer that it is an unathorised product. I don't expect that @aggroed is likely to start selling this delicious Serpent blood anytime soon. The front depicts a gold foil flesh golem, and an extract from the flesh golem's origin story, as penned by @blueteddy
"A hunger for vengeance grew within the heart of my tribe. The elders tried to warn us away from engaging the serpent again. They shared our grief, but they didn't believe the tribe could withstand another culling of that magnitude. They cited the natural order. The elders were content to give us the role of prey. They were cowards. They wanted us to live a life of fear and torment. I sought another way. A better way."
On the otherside of the bottle, a disclaimer from Lyanna, that tells the recipient to open packs responsibly, not to drive while under the influence, and that the bottles contain alcohol. Some might believe, however; that the bottle only contains the blood of the flesh golem's numerous victims.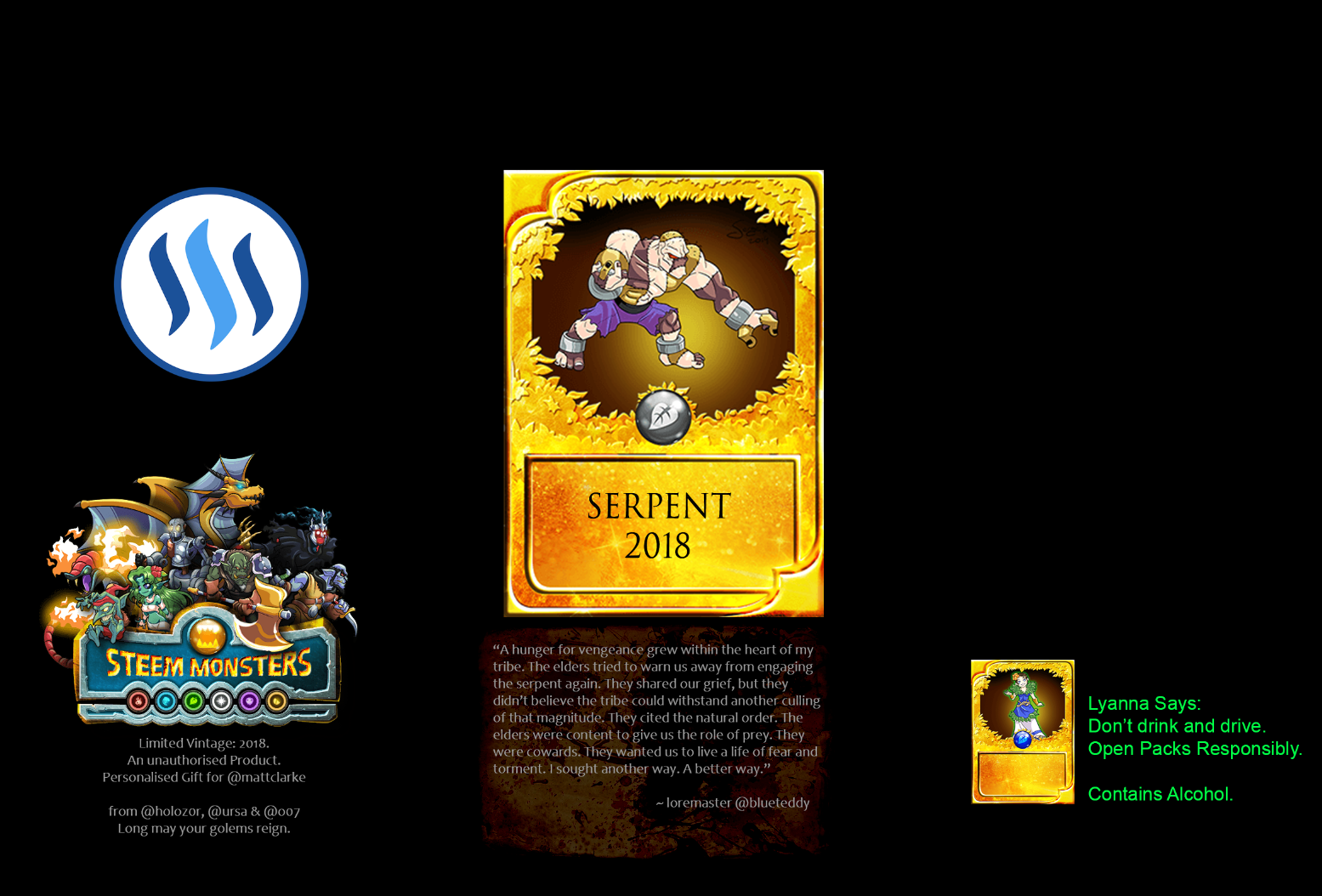 Long may your flesh golems reign, @mattclarke.
The Reaction