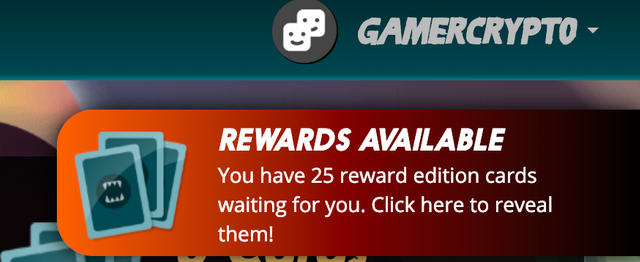 Season 4 of Steem Monsters has recently ended and the game continues to change and give players new experiences. The most significant change for this last season was the launch of the new Reward Edition Cards. Instead of rewarding beta booster packs for daily quests, these new Reward edition cards were given instead.
At first I was a little frustrated with this change as I have yet to complete a full set of regular cards to this point. So in order to get them completed I will have to buy more packs. Also, the rewards at the end of the season for placing in Divisions were these new cards as only the first 10 spots in the leaderboard were rewarded beta booster packs. It was also unfortunate at the beginning for me as bronze Division players were only given one card per daily quests instead of the 5 cards that used to come in the packs.
But as I read about the changes, I realized the amount of accounts that were being created just to farm packs and cards at these low levels and understood why they had make the changes. I think this was probably why the previous season was so difficult to go up in level. I was able to finally get comfortably into Silver Division II this time and found myself having great games as well.
In getting into Silver Division, daily quest start to give 5 cards again and because the amount of new cards are smaller, I see that the amount of cards I get multiples of are attractive to level up everyday. So I think that ultimately it was a fair tradeoff. I also got to open 25 Reward Edition cards as a reward for the end of the season as well which added to the amount of cards available to level up.
As the new season begins, I continue to think about what to do with my collection as I have yet to combine, buy or sell any cards. While I would like to have a full collection, I rather build better team options to get higher on the leaderboards to get more reward edition cards. So I am thinking about selling cards I do not need and use the funds to buy cards to combine and build teams. I am still awaiting the new features like tournaments before doing so.
Thanks!